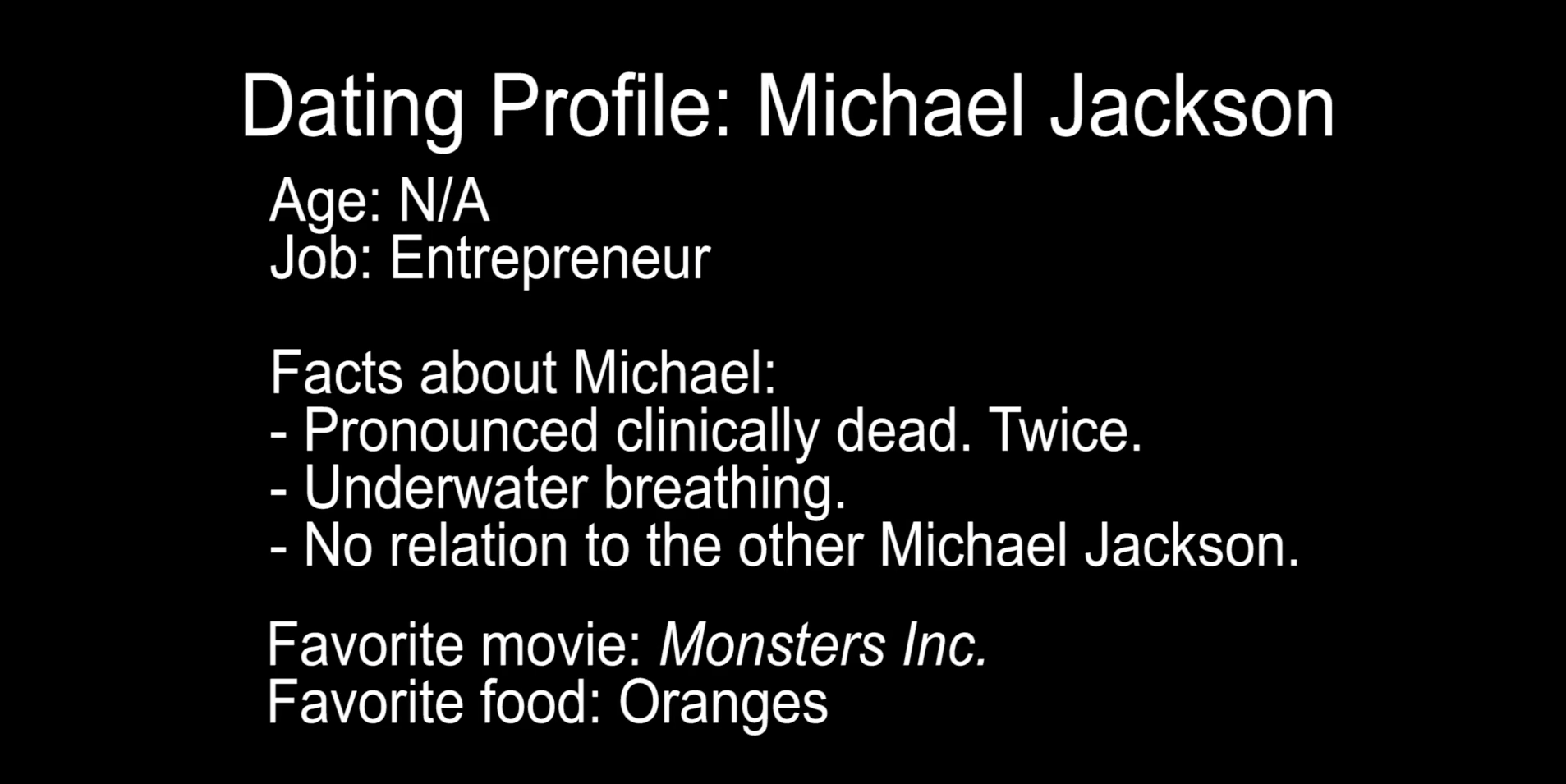 FINAL – "Dating Profile: Michael Jackson"
December 8, 2018
My final video was originally supposed to be a mockumentary following the "Job Profile" assignment format. Evidently, it turned into a fake dating profile. I had more fun with this video than any of the others I filmed over the course of the semester. It was out of my comfort zone to say the least.
I wish I knew why I made a video like this. I'm so sorry.
I enjoyed this final project much more than I thought I would.
Thanks for the fun semester.