Rough Cut Preview
December 5, 2018
Video Essay
November 8, 2018
Sorry the audio quality isn't great!
Interactive Cinema
November 7, 2018
Ceci N'est Pas Embres creates an immersive environment by putting the videos in the context of dark space, and makes the videos more intimate by requiring interaction by way of clicking to progress the story. Having thumbnails for each progressive video makes for a more interesting and engaging experience, and more personalized in the sense that the viewer can choose where they want to go with the story based on the thumbnail. The narrative of this work is constructed in a non-linear way that is more dynamic than just watching a video. This work is a form of cinema that explores the limits of the linearity of the medium. Video is known for being a linear medium, so the extent to which this aspect of video is explored with projects like these makes for a fascinating experience.
Hobby Profile – Final Cut (Horse Owner)
October 30, 2018
"SKAM" Reaction
October 24, 2018
I think that utilizing social media is an ingenious way to tell stories. As the article mentioned, more and more young people are spending more time on social media like YouTube as opposed to watching TV. If a creator wanted to reach as many people as possible, it would only make sense to use social media as a medium. When people are on social media, there is a bit of a disconnect between the viewer and the person who is posting about their lives; this makes social media an indirect connection, yet it doesn't feel any less real to those who use it. This is why social media works very well to create that illusion of reality, which it can be argued that this maximizes the impact of the story.
SKAM does this very well. Through the medium of social media, it seems like the characters and what's happening to them is real. It also begs the question about the fu ro storytelling, and what will eventually be the most common type of consumption of video stories.
Hobby Profile Rough Cut
October 23, 2018
Hybrid Spaces
October 16, 2018
Hybrid Spaces
October 10, 2018
Star Wars Wars is an interesting project. The authenticity of inexicality is a bit lost in this film because the editing takes over. Even though the content of each overlapped film is extremely authentic as far as the props, effects, and actors are concerned, the overlapping of all six films makes it so that it's hard to understand what's going on. Still the familiarity of the sound effects, visuals and characters, and some specific lines makes it so that it's not particularly unnerving. "At the turn of the 20th century, cinema was to delegate these manual techniques to animation and define itself as a recording medium. As cinema enters the digital age, these techniques are again becoming commonplace in the filmmaking process."
Eagle Creek Fire
October 3, 2018
With the Eagle Creek fire, I personally am mostly interested in the affect it's had on the flora and fauna of the region. I would most likely interview environmentalists that have knowledge on what species would be most affected by the fire. Overall, I would want to capture a mood of renewal and hope for the future, so I might focus some shots on the new sprouts that are beginning to form, as opposed to the devastation on a wider scale. I might also show examples of forests that have rebounded from massive fires in the past, showing what the future is for Eagle Creek. It would make sense to have these kinds of shots in this context because it shows that the future growth that the environmentalists are talking about is actually true.
Spacial Montage
October 2, 2018
It turned out to be not so much of a montage.
Initially I didn't time how long the conversation would take, which explains all the jump cuts. I had to edit the video down from 3 minutes long.
Run Lola Run
September 26, 2018
The nonlinear aspect of Run Lola Run is very evident throughout the film. The fact that the story retells itself in the alternate timelines is already evidence enough, but since many similar events are taking place in each iteration, shots are sometimes recycled. This would have been impossible with analog technology, but now in the digital age, it's easy to duplicate shots for the sake of storytelling, which Run Lola Run very much used to it's advantage.In Run Lola Run, the several different versions of the same event tell the story not only of Lola and her boyfriend Manni, but of the process of nonlinear editing itself, whereby shots and sequences are pieced together in potentially endless configurations, each one telling a slightly (or drastically) different story." (pg. 130)
The way that time and memories are manipulated in Run Lola Run make the story more coherent. Each time they reach the end of a cycle and start a new one, Lola retains her memories, which make it so that the outcome of each cycle changes each time (i.e., she knows what not to do this next time since it didn't work last time). Having her memories build upon each cycle makes for a more interesting development of the plot. The subject of the film (getting money to save her boyfriend from a crime boss) is a relatively traditional Hollywood schematic, however, the film puts more emphasis on the relationships between the characters. This makes the manipulation of time and memory more fitting in the context of character relationships.
Infinite Loop:
Continuity Loop:
Montage Loop: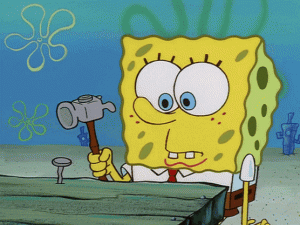 What I like about this gif loop is that it can go on forever. Alternatively, the viewer can decide when it ends, and when to move on to the next thing. The pauses in between the actions also makes it feel like a long time is passing in between actions. There's a lot of tension that lengthens out the perceived time.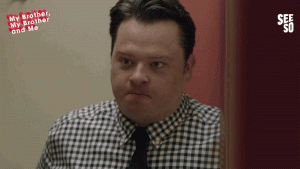 This one also plays with time in the sense that the cuts imply time passing in between the different people being in the same place, but unless you watch the loop from immediately when it starts, you can't tell which person was there first.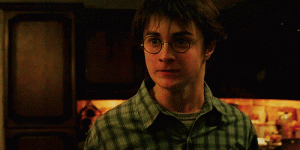 In this one there isn't much in the way of changes between the start and end of the loop. Essentially, this one can elongate the perception of time as well.
Montage
September 18, 2018
I tried to go with a well paced, rhythmic montage. I considered making all of the clips the same length, but I think taking extra time in some of the shots adds to the character and pace of getting ready in the morning (at least in my case).
Comics and Film
September 12, 2018
While lots of the points McCloud made about comics applies to film as well, there are a couple things that can't line up between the mediums. For one, the size or shape of panels in a comic can change drastically. McCloud brings this up by explaining that the shape of a panel can manipulate the reader's conception of time. For example, having a longer panel with no dialogue can indicate a long pause in a discussion, etc. It allows the reader's eye to rest on this fixed panel for a longer period of time. While in film, however, there is only a fixed ratio to work with. Though these effects accomplished with comics can still be achieved in film in similar ways. One is to actually let the time tick by in the shot, but to make things more interesting, the camera can pan across a wider area to indicate more time passing.
Jump-cutting is also technique used in both comics and films. More than signifying the "elongation" of time (so-to-speak), jump cutting can imply the passage of time in a more efficient way. To save time of someone walking along, for example, it can show a shot of where they're leaving from, and when they arrived. McCloud addressed this idea in regards to comics, but it would also work for film as well.

| | |
| --- | --- |
| | |
Continuity
September 11, 2018
With the Continuity project the goal was to make things look fluid and coherent by using specific techniques. I tried to consider framing, as well as continuity.
With framing, I tried to keep much of the focus on my hands and what they were doing, as opposed to my face. Ultimately, it's my hands that were carrying out the task, so I figured watching my hands work would be more interesting than watching my emotionless face. I did several medium shots, as well as some medium close-ups and close-ups of my hands. I also did some point of view shots to make transitions smoother and to make it so that the viewer can more easily understand what I'm doing.
With continuity, I tried to make everything flow together by having shots end in the middle of an action, and have the action continue onto the next shot from a different perspective. Changing the perspective is important because if the perspective doesn't change, it can't capture the fullness of the action. For example, if I had kept the shot with me closing the pantry door until the door was fully closed, I was already halfway in the middle of completing a new action (in this case, getting a mug off of the shelf), which would make this next shot confusing.
One thing I noticed I had to do in order to accomplish this continuity was that I had to reenact my actions multiple times, so that I could switch the position of the camera. I understand now that this is a common practice, but it's something that I'd never thought about before doing it myself.
The video is also a bit longer than 60 seconds. I included what I thought was necessary, which is why it ended up being longer. In retrospect, I realize I could have done more jump cuts when certain actions took longer, i.e., pouring the tea at the end. I also could have taken out some miscellaneous actions, such as pouring the water out of the kettle, or taking time to look at different teas.
I did conserve time in some areas. For example, I did a jump cut when pouring the tea, and a couple more when walking around my kitchen. This helped to move things along and conserve time while not affecting perceived time.
I think that the red kettle also helped with continuity. It stands out in the establishing shot, and throughout the rest of the early shots it holds the viewer's attention. I didn't think about this while filming, but only really thought about it when I was editing.
Who Dunnit?
September 3, 2018
With this video I tried to make it seem like first-person perspective, where you're walking around in the woods and stumble upon sticks aligned in a very specific pattern. Who could have done this? The nearby playground might give some clues.
I started off with a long shot to present the setting. Then a medium shot of the tree to show the specifics of the situation. Finally I put in two more long shots to show the implications of the cause of the event, i.e., the playground.
What was particularly difficult was keeping the camera steady, which I tried to fix with some stabilizer effects, which didn't turn out so well. In fact, the stabilizer effect negatively affected the quality of the second to last shot, and I couldn't figure out why this was.
The one thing I could have improved on was perhaps a more specific connection between the second and third shots. It didn't seem to be enough that the motif of trees transitioned the shots, because it leaves the viewer with a sort of confusing interpretation of the space that the camera is in.
Scene from "A Beautiful Mind"
Low camera angle: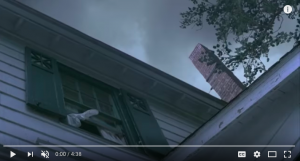 Medium (waist up):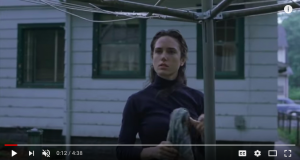 Wide Angle: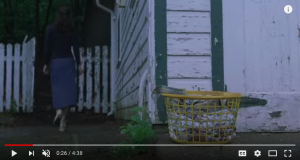 Extreme Long Shot (landscape):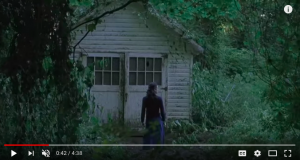 Close-Up (face):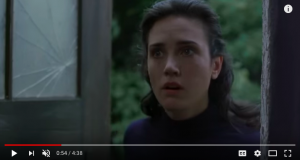 Wide Angle: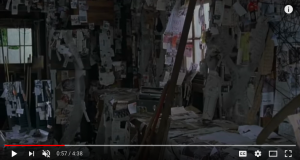 Close-Up: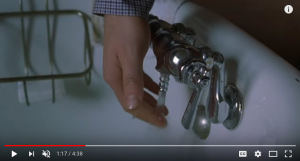 Canted/Dutch or Medium Close-Up: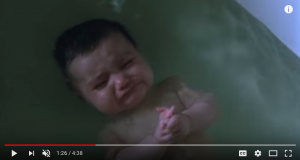 Long Shot (full body):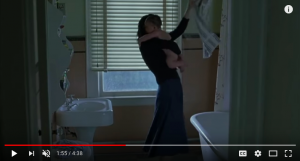 Medium Close-Up: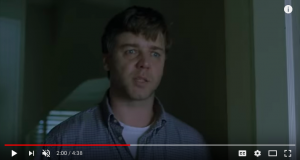 Medium Close-Up: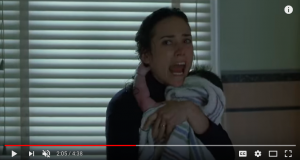 Medium Long-Shot (from knees up):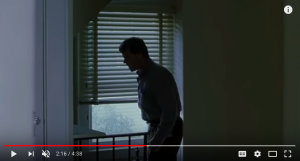 Medium Close-Up: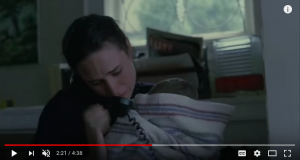 Medium Long Shot (from knees up):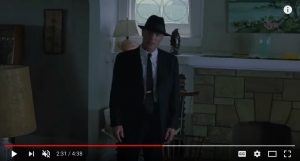 Medium Close-Up: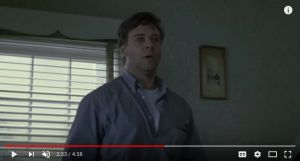 Telephoto/Zoom: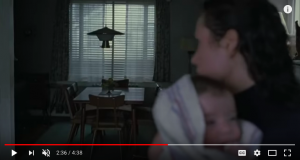 Medium Close-Up: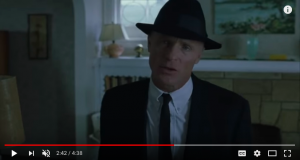 Medium Long Shot (from knees up):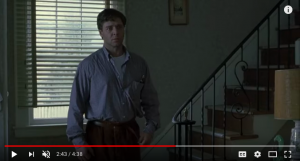 Close-Up (face):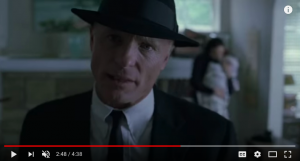 Medium Close-Up: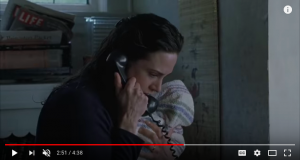 Close-Up (face):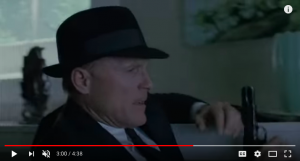 Long Shot (full body):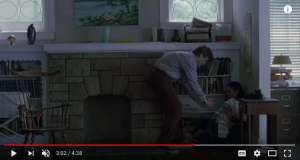 Close-Up: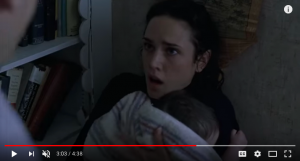 Close-Up: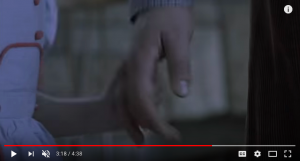 Low Camera Angle/Close-Up: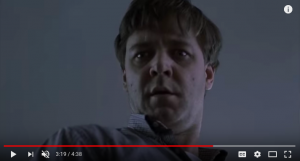 High Camera Angle/Close-Up: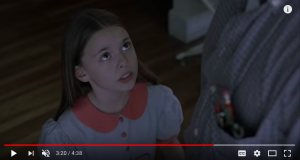 Close-Up: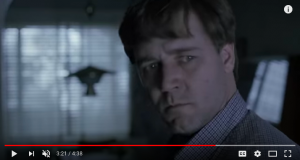 Long Shot (full body):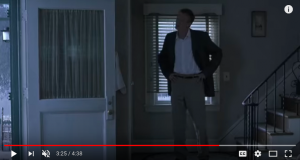 Close-Up (face):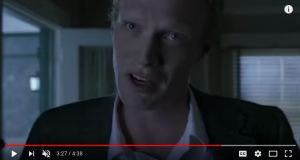 Close-Up (face):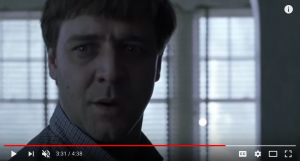 Wide Angle/Medium Long Shot: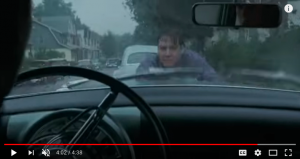 Long Shot (full body):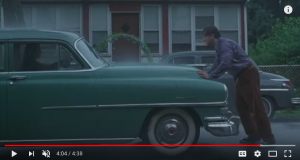 Close-Up (face):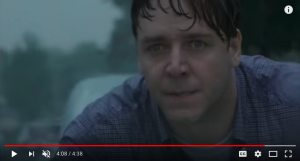 Close-Up (face):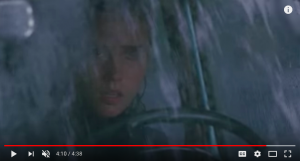 Pocket Cinema
August 29, 2018
Some examples of automatism include video quality, such as resolution and graininess. For example, when shooting an impromptu video of your friend cliff diving with the intent of sharing it on Instagram, one wouldn't consider video quality, and would focus more on framing and capturing the content.
Digital video can accomplish a variety of things. As a consumer, it can help to teach us literally anything about the world, as well as make us think about important topics, both in correlation to ourselves and everything else. As a creator, it's a way of sharing something with the world, and with social media and pocket cinema, sharing videos is now easier than it ever has been before. The potential content that encompasses video is essentially unlimited, therefore there is also no end to what can be accomplished with video. It's a tool for creating entertainment, distributing knowledge, connecting with people, and sharing wonder.
As digital video becomes more and more of a staple of culture, automatisms become more obvious and generally acknowledged. As opposed to casually watching a YouTube video of a cat, people who have watched plenty of videos before can realize that the lighting is bad, and the camera is shaky.
Today, I think that video is most commonly use for entertainment and connecting with people. YouTube has become a giant source of consumable video that anyone can both access and use to share videos.
Skyfall In-Class Exercise
August 28, 2018
I tried to keep it focused on Moneypenny, showing her arriving at the scene, setting up shop, and doing the dirty deed. I didn't necessarily feel the need to show that it was an accident, so I didn't show her face after she shot.
Introduction
August 22, 2018
Hi! My name is Kara and my superpower is animation, and I'm also very interested in digital storytelling. I don't have much experience with videography and cinematography, but I'm excited to learn! I've had more experience with editing in Premiere and After Effects.