Final Project
December 9, 2019
Final Project, final cut
December 3, 2019
Rough Cut- Final Project
November 18, 2019
Video Essay: How to relax after classes
November 4, 2019
Interactive Media: Blog Post
November 4, 2019
The interactive work that I looked at was called "PRY-Tender Claws."  This website is an award-winning art and games studio located in Los Angeles." The people involved with this add "a critical playful eye, a commitment to the compellingly unique, and a tendency to create projects that deeply marry form and content."  The trailer for the video that I looked at told the story of a soldier who was killed in action. The way they told the story, was very different and unlike most military stories. Rather than simply making it purely a video, they implemented still images, motion graphics, text, and more. It became an interactive story where the audience is more of an active investigator, instead of just the viewer. The format of this story comes in an app form for audiences to download. "Pry is a book to watch and film to touch: a story revealed by opening a character's eyes, pulling apart his memories and grasping his infinitely scrolling thoughts." I would argue that this specific work is a narrative, because it's telling a story.  While it's more of a "game" format, each step reveals a part of the story. It's cinematic, because it includes videos and imagery throughout the story. In a few sections of the book, the user is able to expand and stretch the words in the paragraphs, where they are able unfold hidden videos.  In PRY, they use cinema language by including both, imagery, text, audio, and graphics. If they had just focused on more of a "game" aspect, then it wouldn't be considered cinematic anymore. Even though this app is telling the story of a soldier who was killed in action, it reminds me a lot of the classic computer game called Myst.  In the game Myst, players were sent to a deserted island they held many secrets and mysteries. Each action would change a part of the island or reveal hidden messages like videos. When I first saw the trailer for PRY Myst came to mind.
Citations:
(2019). "PRY." TenderClaws.com. Retrieved from: https://tenderclaws.com/pry
Video Essay-Blog
October 28, 2019
The use of language with images presents a new way of persuasion. Typically, the most influential way of persuading has been either speech or in essay format.  However, this is no longer the only method. We now have the capability to persuade someone through moving visuals. In some ways, I personally feel as though these can be more convincing compared to other mediums. Through moving images, people can actually see and almost experience what they're viewing, which makes it more compelling.  Voice-over, text, sound, graphics and video combined can explore an idea or make an argument. The average attention span of a person's mind is very short. Unless it's on a screen, we tend to not pay much attention to it.  By using video and incorporating text, sound, graphics, etc., it's easier for people to maintain their gaze long enough to hear our argument. By having a variety of objects appearing and disappearing from the screen, it allows for them to not become bored.  For my video essay, I would still approach it like I was writing an actual essay, with having a topic and an argument. Because of this, I would still have an outline of my argument, however, adding the kind of angles and shots that I'd want to film.
Also, describe your final project idea. Please address the following questions:
In two or three sentences, what is your subject, idea or story? 
My idea for the final project would be to create a video that incorporates both the loops and montage assignments.  The vision is to have a loop playing off of each other, like a domino effect.
What form will it take? (YouTube series, 2-3 minute video, interactive video)
The form that it will take would be a 2-3 minute video.
Which two class modules are you exploring in this project?
The two class modules that I will be exploring will be loops and special montage.
What will you need in the coming weeks to shoot/capture video? (actors, locations, permissions)
I will need both locations and actors. The actors to help perform the loops, and the locations to film them.
Hobbies Interview Final Cut
October 21, 2019
The SKAM series is very unique. The fact that audiences had difficulty distinguishing whether or not the series was an actual tv show, gives off the impression that creators put a lot of thought into the overall picture of the show.  After watching a few "webisodes" of the series, it did in fact, remind me a lot of Riverdale with the drama and many secrets. It was extremely smart of the creators to have the audience interact with the show by creating social media accounts that corresponded with each episode. It makes the audience feel like they're experiencing what the characters are in that moment. It's become the beginning of a new way of creating tv shows that are different from traditional shows. With traditional shows, the audience must form an emotional attachment to the show in order for them continually be drawn to watching additional episodes.   With a "webisode" style, the audience can take an emotional attachment to a different level, almost like psychological.  They are able to form an imaginary friendship with the characters, because they can interact with them on social media. Through their mobile devices, they can "stalk" each of the characters channels to pick sides, and find more clues related to the episode.
Some ideas that I have for a possible networked interactive series would be one of WSUV students, instead of high school. Generally, most of these types of shows often occur during high school because of the teen drama. However, there are very few that occur when people are in college. It would be interesting to see a "tv" show based on the DTC program. Each character would have their own social media account set up like they did in the SKAM series. The accounts would consist of posting updates, based on the show's character development and even sneak previews of the upcoming episodes. The DTC program would be a great one to use for the "tv" show because it has many degree options that students are able to choose from.   The show could be set up like Harry Potter, where each house had its own degree emphasis.  Game development, animation and AR/VR would be in one house.  In the second house would be graphic design and social media marketing.  Front & back end web development and UX-UI design in the third house. In the last house, it would have digital cinema and film making students. The audience would be able to follow the journey of these students for four seasons.
Pixel Cinema: Hybrid Space
October 14, 2019
Light is Waiting- Lev Manovich
October 8, 2019
The one work that drew my attention the most was the one entitled "LIGHT IS WAITING," by Michael Robinson. When I first viewed it I wasn't sure what I was watching, since it immediately opened up to a Fuller House episode. As the video continued to play, a normal episode turned into a form of mixed media. In this episode, in particular, Kimmy and DJ accidently drop a TV set from above the stairs and in that moment, your perception of the show changed. It changed from me being an audience member to viewing the show through the lens of the TV screen. The kind of spaces that are depicted were through sound and imagery. The sounds and images became meshed together. One image turned into two stretch mirrored images and the sound continued to echo on. The indexicality in this piece was when the TV screen fell off the ledge. It went from one in sync motion to an abstraction, with light being the center focus. New scenes were introduced, which added to the intrigue. The work almost maintained a "creepy" aspect with the speed of the audio in the background.
In Lev Manovich's "What is Digital Cinema," he makes the statement that "mutability of digital data impairs the value of cinematic recordings as documents of reality" (pg. 20).  Because technology allows for multiple variations of mixed media, traditional records of films and TV shows are no longer limited. The work "LIGHT IS WAITING" is a perfect example of this, because it starts out as an ordinary episode, but then quickly changes into a mixed medium. This concept expands and challenges the norm of film making.  After reading about Lev Manovich, it does leave me with several possible ideas on how to create my own hybrid cinema. The concept that I like the most is that there are no limitations, but only endless possibilities.
Citations:
Manovich, Lev. "What is Digital Cinema?" Post-Cinema Theorizing 21st-Century Film. Pg. 20. https://reframe.sussex.ac.uk/post-cinema/1-1-manovich/?pdf=27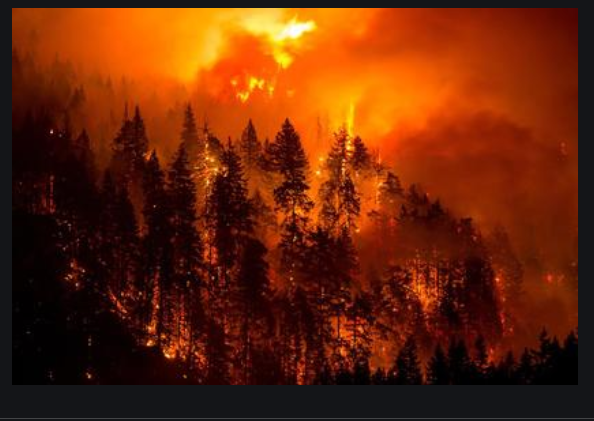 Eagle Creek Fire
October 1, 2019
If given the opportunity to make a short documentary about the Eagle Creek Fire and its aftermath, I would pursue the story of the person who started the fire and those whose homes were burnt down.  I remember this being a scary time for those with homes near the fire.  The fear that they went through, wondering if they would have to evacuate and leave everything behind.  I think it would be beneficial to see personal testimonies on the people's experience.  I remember in the news, that they barely had any updates or statements by the 15-year kid who started it.  Granted, this was probably due to legal reasons, but if given the opportunity to interview him, he would be the first on my list.  Others that I would interview would be farmers and homeowners.  The type of visual evidence that I would seek out would be footage of the flames, homes on fire, and helicopters dropping water onto the fire.  In choosing these specific shots, it would help support my documentary and leave the audience with an emotional impact.  One important B-roll that I would want to include, would be one of a home still smoldering in the fire.  In the reading, Making Documentary Films and Videos by Barry Hampe, he references using a visual metaphor.  A visual metaphor is "image that stands for something else."  The example that he uses is the "three fireman's turnout coats hanging alone on a long row of coat pegs as a metaphor for dead firemen lost in the 9/11 tragedy."  Using this type of shot leaves the audience mourning the loss of the firemen who weren't able to come home.  The Eagle Creek Fire was a tragedy.  When you drive down the Gorge, you can still see the charcoaled trees that are usually decorated with colorful leaves this time of year.  Towards the end of the documentary, I would provide before and after scenes showing how this fire has impacted the environment, altered its original scenic views.
Citations:
Hampe, Barry. "Making Documentary Films and Videos." New York.  Henry Holt and Company.
Spatial Montage- Espresso Shots
September 29, 2019
Montage Exercise
September 24, 2019
Breaking Space: Montage Blog
September 22, 2019
The movie Mulan is able to capture the emotion of the characters. As Shang walks amongst the battlefield, you get the impression of fallen soldiers and a brutal battle. Between the music in the background, which is set to a sad, mono tone, and the colors around this scene, it's an example of tonal montage. "Tonal montage uses the emotional meaning of the shots to elicit a reaction from the audience."  The sequence begins with Shang and Mulan arriving on the battlefield where, they were called to join Shang's father. Upon arrival, they are confronted with a village that was recently burned down. As they search for survivors, they stand on top of a hill, overlooking all the falling soldiers, including Shang's father.  Each shot guides the audience through the battle field in detail.  Parts of burning buildings collapse around the searchers and close ups of the embers burning in the wood.  Through each of these specific shots, it gives the viewer insight on what Mulan and Shang are faced with. It creates an emotional tension, especially after Chien-Po presents Shang with his father's helmet.  This clip is roughly 2.58 minutes and within this amount of time, the director was able to establish a sense of mourning.  Even if this clip was silent, the sequence of the angles and shots are able to explain the narrative.
Not only is this clip an example of tonal montage, but also rhythmic. "Rhythmic montage seeks an editorial and compositional relationship in which movements within frames are as important as lengths in shots."  The pauses in each scene build on the audience's tension. Flags flying the in the wind, give the impression that they lost the battle recently. The broken bell sways, echoing its sound. These detailed elements support the rhythmic montage eliciting a sense of hopelessness and despair.
Citations:
"Soviet Montage Theory." Wikipedia. Wikipedia.com. Retrieved from: https://en.wikipedia.org/wiki/Soviet_montage_theory#Methods
Montage: Morning Routine
September 22, 2019
Run Lola Run
September 15, 2019
The movie "Run Lola Run" has many recognizable aesthetics. The first one is Lola's vibrant colored hair. In some of the scenes, the director shot overhead angles of her running through the streets. By doing this, it kept the attention on her. No matter the angle, the audience was able to easily find her. Interestingly enough, red is known as the color of extremes and is often associated with "love, seduction, violence, danger, anger, and adventure" (Beyer, 2017).  Since the movie revolves around the emotion of her trying to save her boyfriend's life, it only makes sense that they would use this particular color for Lola's hair. The movie contains many dull colors except for the phone booth that Manni is in and Lola's hair (Beyer, 2017).  Both colors, red and yellow, are primary complementary colors that stand out against dull colors (Beyer, 2017). The audience is able to keep their focus directed towards the main characters without becoming distracted by the landscapes (Beyer, 2017).
What makes this movie stand out amongst other Classical Hollywood styles is how it's able to successfully change between a cartoon and actual people.  In some situations, this type of technique is difficult to achieve and still maintain a captive audience.  For example, when Lola runs out of her room, she leaves the scene as an actual person, however, when we see her next, she is a cartoon. As we've learned in class, screen cues are extremely important. Each time he did this, he used transition scenes to switch her between the two realities. The first and last time was with her opening the door at the bottom of the stairs and the second time was when she tumbled down the stairs.
After learning in class, the previous week about time manipulation, I thought this particular movie was a great example of it.  Throughout the entire movie, we are re-watching the same scene over a period of three times with slight changes in each.  Tom Tywer was able to achieve this by using timely cues. For example, when Manni throws the red bag into the air and as it begins to come back down, we are given the scene of the red phone coming down as well.  As both of them come back down to the ground, we land on the scene with the phone falling back onto the hook and Lola running out the door. The only way we are able to tell that this is a different scene is because of the cartoon. The way Lola is able to get down the stairs changes each time.  Every time it changes back to the beginning, we are given the scene of the phone falling onto the hook. The movie is able to maintain time manipulation without losing the audience through subtle changes throughout each scene.
Citations:
Beyer, Natalie. (2017, January 19th). "Run Lola Run: Still Analysis Through Color Theory." Medium.com. Retrieved:  https://medium.com/cinema-studies/run-lola-run-still-analysis-through-color-theory-6b9da54e5fe7
Loop 3: Perfect
Loop 2: Montage
Loop 1: Continuity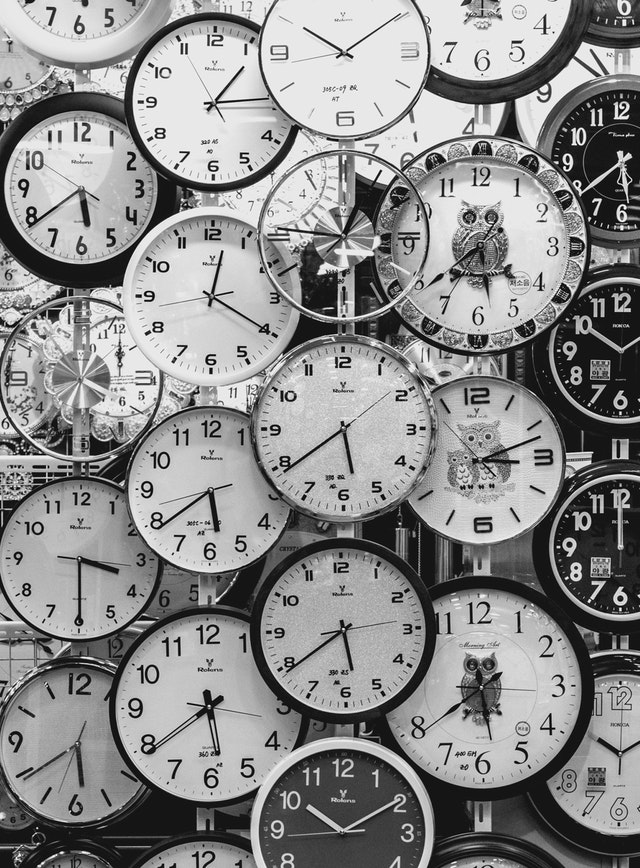 Time Frames-Blog
September 9, 2019
Digital cinema holds many opportunities for time manipulation. However, it's a different process than comic books. With comic books, we're able to visually see the progression of the panels leading us through the narrative.  Our eyes follow the direction of the panels, which makes us feel like we're actually living the story. Digital cinema, on the other hand, leads their audience subconsciously through the movie.  Both mediums are visual, but comics are able to control the pacing. The artwork and layout are extremely visually appealing that the creator is able to draw out the story, whereas you can't in digital cinema. With digital cinema, there are three ways to control time.  They are slow motion, fast motion, and time lapse. Slow motion occurs when the director records a scene at a faster pace, which allows them to edit it back to a normal speed. In doing this, it creates the appearance that the subject is moving slower than usual. With fast motion, it's the opposite. They film it in slow motion, which then allows them bring it to normal speed through editing. Take the Flash series for example.  Directors were able to manipulate time and motion in order to make it appear as though Berry Allen has super speed.  Time lapse, on the other hand, is a little different. This particular process is when you take a sequence of photos and record them at a slower rate without any movement. It's like watching a flower open when the sun comes out and then closes up when it becomes dark out.  Another example of time manipulation would be using simple objects such as a clock, calendar, or even time stamps. It's similar to what we were trying to achieve in class with demonstrating a late student. We showed an image of the clock, people paying attention to the professor and someone running down the hall. Through those scenes the audience was able to have a sense that the student was late to class. These are all things that allows for digital cinema to manipulate time.
Citations:
Katsis, Brian. (2016, July). "The Use of Time  Manipulation in Films." Borr'es Productions. Retrieved from: http://borresproductions.com/2016/07/the-use-of-time-manipulation-in-films/
Continuity
September 9, 2019
For the continuity assignment, I was able to enlist my roommate's help with this project. I decided to focus my assignment on cooking eggs.  Since we were shooting indoors, I had the opportunity to borrow my friend's lighting equipment to set up in our kitchen.  The light equipment made a remarkable difference in comparison to simply using the house lighting. The house lighting contained a yellow tint, which made the video quality go down.  However, after setting up the equipment, it created a more balanced setting between the yellow and the white lights.  One of the key components I learned through this process was the importance of proper lighting.  Different shades of white light create different effects, which can dramatically alter the desired result of the video.  When shooting, you want clear crisp footage, that doesn't make your audience have to second guess what they're watching.
Before shooting, I sat down and wrote out the type of sequences I wanted and discussed it with my roommate.   She would be performing in the video and would need a clear understanding of events.  When I was brainstorming ideas, I knew that I wanted a mixture of both close ups and medium close up in regards to cracking the eggs. I used my experience in watching cooking shows to help my thinking process.  Many times, shows focus more on the ingredients and the mixing process, which is made up of several shots, including close ups and wide angles.  This is to show the audience what each step is supposed to look like. Cooking shows are a great example of manipulating time.  Generally, those types of shows are no more than an hour, which means they have to manipulate time to display the end result.
I think what makes this a visual story is the way it's been sequenced and edited.  For example, consider the bowl moving.  In order for it to make sense that we've moved to a different part of the kitchen, you have to show the bowl leaving one scene and reappearing in another. When I first recorded the video, I realized that I forgot to shoot that scene, but I didn't think it held that much importance to the film as a whole.  However, after attempting to edit it without that scene, I came to the conclusion that it actually does make a big difference. Without that shot, my audience would have been left confused.  The film would have been made up of a series of cuts that wouldn't have made sense.   As directors, we sometimes forget that you have to show the "extra" scenes in order for them to make sense. We can't assume that everyone else will know what we're thinking.  It's not until the editing process, that we realize each scene is just as equally important to the entire sequence.  My film is made up of a mixture of both close-up, wide, and medium close-up angles.  Each one scene is able to tell a complete visual story.
Skyfall Trailer
September 3, 2019
Framing
September 2, 2019
Screen Grabs
September 2, 2019
Each scene in the movie is its own narrative. Simply by the angle of the shot, the audience has an understanding on the importance of each scene. Often times, the producer chooses this type of angle or shot to draw the audience's attention towards something specific or to just keep them interested. If a movie was made up of the same shots in every scene, there would be no visual stimulation.  They wouldn't be watching a movie anymore, but instead, a slide show. People want to be able to watch a movie that keeps them continually interested in till the end. The reason behind having shots such as long, medium, and close is because each angle is able to control a specific part of the movie. The long angle is to show the subject from a distance, which emphasizes the place and location (Dise, 2017).  The close shots demonstrate the details of the subject and even highlight the facial emotions of the character (Dise, 2017). Lastly, the medium shot, is placed in the middle, emphasizing on the subject and also still showing the environment around it (Dise, 2017).
For my project, I chose the iconic movie "Ferris Bueller's Day Off."  The sequence I selected from the movie is when Ferris and his friends are in the art gallery. In this scene, they spend their time looking at priceless pieces of artwork. One section, in particular, is when Cameron is looking at the famous "A Sunday Afternoon on the Island of La Grande Jatte" by Georges Seurat. While Cameron is looking at the painting, the camera slowly inched closer and pans between the little girl in the painting and him. The directors were paralleling the painting as he was staring in the girls face. This was a technique that caught my attention most. It made the audience believe that they were watching Cameron interact with the little girl from the painting. Even though as the camera zoomed in closer, you could still see the emotions that both the painting and Cameron held.
Citations:
Dise, Justin. (2017). "Filmmaking 101: Camera Shot Types." B&H video.com. Retrieved from: https://www.bhphotovideo.com/explora/video/tips-and-solutions/filmmaking-101-camera-shot-types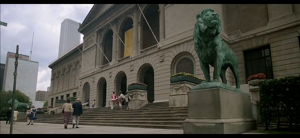 (wide, low, extreme long)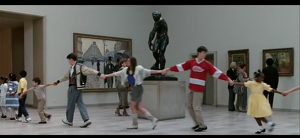 (wide)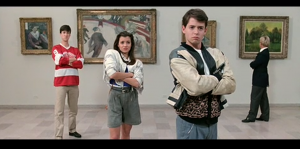 (full body, medium long, & medium)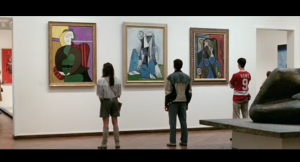 (full body)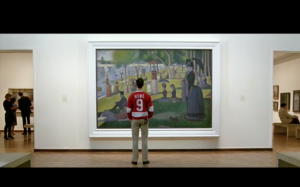 (full body)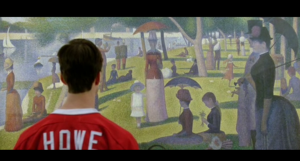 (medium close)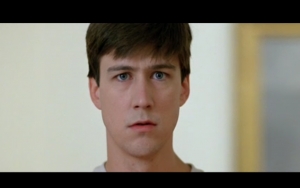 (close up)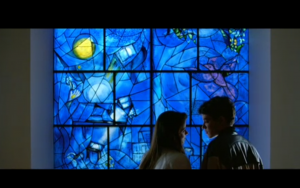 (rule of thirds)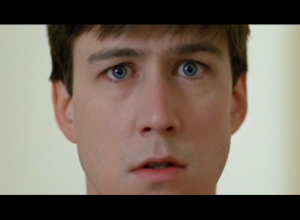 (close up)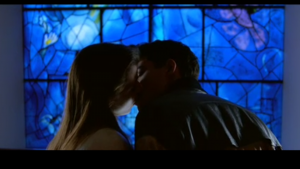 (medium close)
(extreme close up)
Blog Post #1
August 25, 2019
I believe that because we have the resources and technology at our finger tips, now, more than ever, it opens up a wide range of opportunities to create films.  Most of the time, people believed that you had to have the proper equipment in order to produce an audience appealing film.  However, cell phones have changed this thinking.  Automatism of digital video today is now cell phones.  Phones now have higher quality in resolution, photos, and videos.  We now have the ability to pull out our phones and record footage and call it "a film" or "a movie." Instead of watching someone else create films for others to enjoy, we have become the creators with limitless possibilities.  We share our excitement, adventures, and "wonder" with others, therefore creating the human connection through our experiences. In this week's readings, the article discussed how the producer of "High Flying Bird," Steven Soderbergh, produced his film using an iPhone.  From an outside perspective, had the viewer known that this movie was shot using an iPhone, the audience would never have guessed.  The article even stated that "High Flying Bird" is probably the least iPhone-looking iPhone film yet" (Lindbergh, 2019).  If this is the case, then this means it's merely the beginning for future films to be produced like this.  Granted, I'm not saying that films such as the "Avengers" could be produced using an iPhone, but I do believe that short documentaries or even movies such as "High Flying Bird" could be created with these tools.  The benefit to using technology such as iPhones is that it enables the director to have more accessible mobility. For example, consider the type of equipment one might use to produce an actual movie in comparison to simply using a mobile device.  With a mobile device, you now have the ability to move about a stage easier and quicker.  In the article, they even remarked how Soderbergh had stated that "both the speed of the iPhone and its ability to move around the room and get in inaccessible spaces" (Lindbergh, 2019).  The reason these types of films are being produced is because there's no longer limits to people's creativity.
Citations:
Lindbergh, Ben. (2019, February 7th.) "The Rise of the iPhone Auteur." The RINGER. TheRINGER.com.  Retrieved from: https://www.theringer.com/movies/2019/2/7/18214924/steven-soderbergh-high-flying-bird-iphone-tangerine-unsane-netflix
Hello! My name is Krista and I'm a DTC major with a Fine Arts minor. I am excited for this course because I have very little experience in video and its always been something that has peaked my interest.  What interests me the most is the process. Pulling together different angles and shots and from that, being able to create a video that tells a story. This is one of the reasons why I really enjoy the video on the Ember Goods coffee shop. The video is able to guide the viewer through the shop and give them a almost realistic feeling of actually being there in person. I believe this is the kind of style that interests me most and I would really enjoy learning more about it.