Principle Staff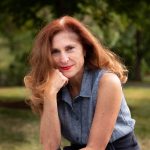 Dene Grigar is Founder and Director of the Electronic Literature Lab. She also serves as the Director of the Creative Media & Digital Technology Program at Washington State University Vancouver, with research focusing on the creation, curation, preservation, and criticism of Electronic Literature, specifically building multimedial environments and experiences for live performance, installations, and curated spaces; desktop computers; and mobile media devices. She has authored or co-authored 14 media works, such as Curlew (with Greg Philbrook, 2014), "A Villager's Tale" (with Brett Oppegaard, 2011), the "24-Hour Micro-Elit Project" (2009), as well as six books and over 60 articles. She curates exhibits of electronic literature and media art, mounting shows at the Library of Congress and for the Modern Language Association, among other venues. She serves as Associate Editor for Leonardo Reviews. For the Electronic Literature Organization she served as President from 2013-2019 and currently as its Managing Director and Curator of The NEXT. Her website is located at http://nouspace.net/dene.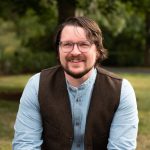 Richard Snyder is Associate Director and Metadata Specialist of the Electronic Literature Lab who holds a PhD in English from Washington State University. His research focuses on intersections of word and image in literary media. As part of his dissertation research, he is currently developing the Early Modern Visual Reader (EMVR), a digital platform that remediates the experience of reading early modern literature within its own visual culture. Richard is Assistant Professor at Northwest College.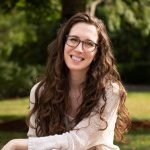 Holly Slocum is Project Manager and Senior Designer in the Electronic Literature Lab (ELL). She completed her B.A. in Digital Technology and Culture and specializes in user experience design, front-end web development, and digital preservation. Her work includes the reconstitution of several pieces of electronic literature, including Richard Holeton's hypertext novel Figurski at Findhorn on Acid and Deena Larsen's 17 hypertext kanji-ku poems. She also designed and manages the development of The NEXT, a multimedia museum and archive space owned by Electronic Literature Organization (ELO). Holly also serves as the Coordinator for ELO and designer for The Digital Review.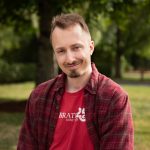 Greg Philbrook graduated from the Creative Media & Digital Culture Program and now works as the program's information and instructional technician. As a developer, he headed the creation of Electronic Literature Organization's (ELO) The NEXT and has produced the catalog for the Electronic Literature Lab (ELL). He participates in the preservation projects in ELL and has collaborated with media artists, Dene Grigar on "Curlew," and John Barber on "Sound Spheres." He has also served as the technical support at exhibitions curated by Grigar at the Library of Congress, ELO, Modern Language Association, and Digital Humanities Summer Institute.
Affiliated Scholars
John Barber, PhD, is a digital artist and scholar based whose work is predominantly focused on sound art, experimental live radio performances, and podcasts. Barber's sound art has been featured in many international festivals and exhibitions. for example, Sounds of My Life was featured at Lisbon's annual RadiaLx International Festival of Radio Art, Between Sleep and Dreams was included in events across Canada, Estonia, and Portugal, and Remembering the Dead was exhibited at the Paul Watson Gallery in Winona, MN and re-interpreted as Remembering the Dead: Northern Ireland, which was published in New Binary Press. Barber's work has also been included in the Audiograft International Festival of Experimental Music and Sound hosted by Oxford Brookes University and Brazil's Festival Internacional de Linguage Eletronica. As a scholar of media art and digital storytelling, Barber has been published in a range of journals and academic volumes, including Digital Humanities Quarterly, The Mobile Story, and Transdisciplinary Digital Art.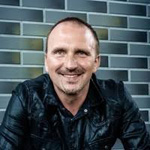 Mariusz Pisarski, PhD, is author of "Xanadu. Hypertextual metamorphosis of fiction" (Kraków, 2013). He has presented digital literacy projects at contemporary art spaces in Paris, Warsaw, Bratislava, Kosice and Vancouver and has translated American digital literature. He also serves as the chief editor of Techsty, a journal on new media and literature, and as creative director for multimedia in Korporacja Ha!art from Cracow.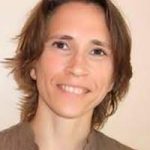 Erika Fülöp is a Professor in 21st Century Literature, Digital Humanities, and Creative Writing at the University of Toulouse who explores recent and diverse modes of writing and authorship that question and expand the concept of writing and literature, including interferences between print books and networked writing, the impact of social networks on authorship, video writing on YouTube, and digital poetry and its translation. She has directed several projects and conferences around these subjects, including Screening the Literary (2016-17) and The Creative Web of Languages (2017-19). In 2020 she completed a monograph co-authored with Gilles Bonnet and Gaëlle Théval on French creative literary experimentation on YouTube ('Qu'est-ce aue la LittéraTube?'), and in 2021, adventured into learning to code & co. thanks to an EPSRC grant in order to carry out truly interdisciplinary research and analyses of electronic literature.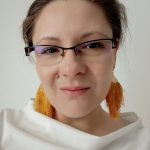 Agnieszka Przybyszewska, PhD, is Assistant Professor at the University of Łódź in Poland and Visiting Research Fellow (2020-2022) at Bath Spa University, where she is conducting research on electronic literature as part of the Bekker Programme of Polish National Agency For Academic Exchange. Her research is focused on modern evolution in the concept of the book, the act of reading and literature itself, and includes diverse forms of textual materialism and electronic literature. Recently she focuses mostly on haptic and corporeal aspects of reading. Agnieszka is an author of an extensive monograph on liberature and liberacy ("Liberackość dzieła literackiego", 2015), as well as of several dozens articles on emerging forms of storytelling and literary publications in peer-reviewed journals and collective academic publications (in Polish, English and Spanish). She is a member of Electronic Literature Organization and Polish Centre of Research on Electronic Literature, editor of The Writing Platform. She teaches academic courses on modern unconventional and innovative forms of print and digital literature and she was a co-author of a programme of Creative Writing studies at the University of Łódź. She is currently focused on writing a monograph on Kate Pullinger's digital writing (within NAWA project "From multimodal interactive narrative to small screen fiction and haptic, corporeal reading: Kate Pullinger and innovation in digital writing") and she is a lead of a project of the author's digital works archive (within IDUB project "Between (re)construction and emulation. Archiving and popularisation of electronic literature – Kate Pullinger's Archive").
Post-Bacc Researchers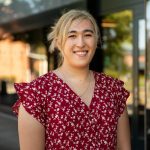 Ahria Nicholas is a fall 2021 graduate in the Creative Media & Digital Culture program who holds a B.A. in Digital Technology and Culture and a Certificate in Video Game Studies & Design. She was the lead programmer of the game development team for the reconstruction of the Amnesia: Restored project and is currently redeveloping the visualizations for ELO's The NEXT. She has also served as a lead developer for Huli and ParaSoul, made in Unity and a designer for Dead Air, made in Unreal Engine 4. She is a Software Engineer II for MGM Resorts International.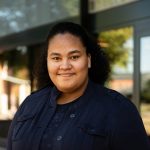 Sierra O'Neal is fall 2021 graduate in the Creative Media & Digital Culture program who holds a B.A. in Digital Technology and Culture and a Certificate in Game Studies & Design. She specializes in 2 & 3D Animation and 3D Modeling and is responsible for the animations found at the Welcome and Exhibition spaces at The NEXT, as well as the gifs used in its many carousels. She served on the animation teams for the production of the games The Llama's Wrath and Amnesia: Restored.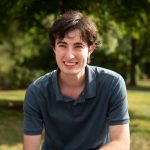 Andrew Thompson is a fall 2021 graduate in the Creative Media & Digital Culture program who holds a B.A. in Digital Technology and Culture and a Certificate in Video Game Studies & Design. He was the project manager for the reconstruction of the Amnesia: Restored project. He is trained in methods of Flash preservation and documentation, including Ruffle, Conifer, Web Recorder, and video play throughs. He prepared the 48 Flash works featured in The NEXT's afterflash exhibition curated by Grigar and continues to preserve all Flash works collected in The NEXT. He is one of the producers of the game Quest for Arete, created in Inform 7, and served on the executive team in the production of Huli, made in Unity, and Dead Air, made in Unreal Engine 4.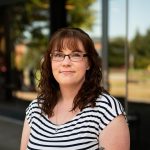 Ariel Wallace a fall 2021 graduate in the Creative Media & Digital Culture program who holds a B.A. in Digital Technology and Culture who holds the position of Junior Designer in the lab. She was the lead designer of the design team for the reconstruction of the Amnesia: Restored project. For ELO's The NEXT she is responsible for creating the images and the design of the lab's many promotional materials like announcement cards for book launches and exhibitions.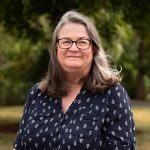 Ruth Woodcock is a Post-Baccalaureate Researcher in the Electronic Literature Lab who graduated with her B.A. in Digital Technology and Culture. With a background in HTML5, CSS3, JavaScript, PHP, MySQL, C, and other languages as well as front end design software like Adobe, she serves as one of the programmers on ELO's The NEXT and also assists with content development for the space. She is also the developer the archival website for N. Katherine Hayles, a project begun in September 2021. Ruth also served as a programmer on the production of the video game, Quest for Arete.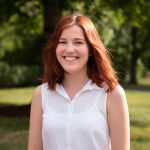 Kathleen Zoller is a Post-Baccalaureate Researcher in the Electronic Literature Lab who graduated with her B.A. in Digital Technology and Culture. She managed a team of 39 developers in the production of ELO's The NEXT during Phase 3 of its development, a multimedial museum, library, and archival space for born-digital literary artwork collected by the Electronic Literature Organization. Her research includes The Progressive Dinner Party Restored, which preserved 39 flash and shockwave works using Rhizome's Webrecorder tool; the migration of Richard Holeton's Figurski at Findhorn on Acid from Storyspace to open web languages; and the restoration of Annie Grosshan's The World Is Not Done Yet.
Visiting Scholars & Post Docs
Madison McCarthy, UC Santa Cruz, summer 2022
Julia Polyck-O'Neill, Ell Fellow, 2019-2020
Amy Spencer, ELL Fellow, 2019-2020
Élika Ortega (U.S.). Research into print manuals accompanying electronic literature. Spring 2018.
Piotr Marecki (Poland). Study of media archaeology lab. August 2017.
Monika Górska-Olesińska (Poland). Research into Stephanie Strickland's True North. September 2016.
Daniela Maduro (Portugal). Shapeshifting texts: keeping track of electronic literature. May-June 2016.
Ula Pawlicka (Poland). Fulbright Scholar. A study of electronic literature contributing to her dissertation. August 2014-February 2015.
Previous CMDC Undergraduate Researchers
Austin Gohl (2022), Mariah Gwin (2017-2020), Andrew Nevue (2018-2020), Moneca Roath (2018-2020), Austin Fields (2018-2019), Katie Bowen (2017-2018), Vanessa Rhodes (2017-2018), Veronica Whitney (2017-2018), Madeleine Brookman (2015-2016), Amalia Vacca (2013-2015), and Seti Alizedeh (2012-2013)
Undergraduate Docents for Exhibits for Electronic Literature Exhibits
Setareh Alizadeh, Keeley Bitton, Madeleine Brookman, Nicole Buckner, Eli Campbell, Melissa Carroll, Hunter Crawford, Serena Devera-Taualo, Neita Faris, Evan Flanagan, Natalie Hendren, Morgan Hutchinson, Jason Lee, Kerri Lingo, Alan McGinnis, Gary Nasca, Kate Palermini, Greg Philbrook, Margarete Strawn, Nic Stevens, Amalia Vacca, Haley Zach