Moving Words is an exhibit hosted at Illuminations Gallery, digital-visual exhibition space of the School of English, Media and Theatre Studies at the National University of Ireland in Maynooth, Ireland. The exhibit, curated by Dene Grigar, explores 30 years of net-based kinetic poetry and prose, presenting various artistic approaches and methods of expression, from cinematic animated text displayed originally on a computer screen to highly interactive textual spaces meant for mobile devices. Read the curatorial statement.
Early Words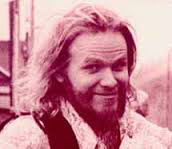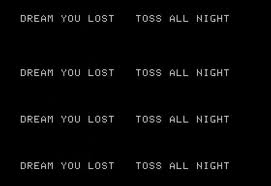 bpNichols, "First Screening," 1984, Canada, http://vispo.com/bp/
First Screening is a series of 12 kinetic poems created in 1983 and 1984 with an Apple IIe computer and the Apple BASIC programming language. It was distributed through Nichol's own imprint (Underwhich) as 100 numbered and signed copies produced on 5.25 inch floppies accompanied by printed information about the work.

Barrie Phillips Nichols (1944-1988) was a Canadian writer known for experimental work known for works like Konfessions of an Elizabethan Fan Dance and Konfessions of an Elizabethan Fan Dance. In the early 1980s he became a writer for a children television show called Fraggle Rock, and over the span of his life he produced over 30 works of art, books, and recordings. (From vispo.com)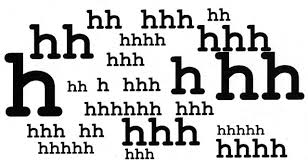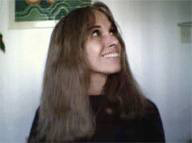 Ana Maria Uribe, Argentina, Typoems, 1968, & Anipoems 1997; http://vispo.com/uribe/datos/aboutAnaMariaEnglish.htm
Ana Maria Uribe was an Argentinian visual poet who worked from the late sixties until her death on March 5, 2004. She is the author of a single Spanish-English book, Tipoemas and Anipoemas, 1968-2001. She also published a CD of her work (created with Macromedia Director) titled Escaleras y otros Anipoemas, 2001.

Net Words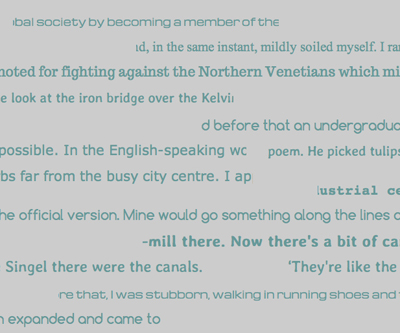 Gerry Smith, "Northern Venetians," 2013, Scotland
http://www.iamatextbasedartist.com
"Northern Venetians" is an online exhibition depicting the city of Northern Venice as seen by its inhabitants past and present. Gerry Smith is a text-based intermedia artist and PhD student at Edinburgh College of Art. His current work focuses upon the potential uses of participatory artforms within an endotic research process. Since 1999 he has been a professional member of the Society of Scottish Artists, and in 2011 became a member of CIRCLE (Creative Interdisciplinary Research in Collaborative Environments). He was the curator of thetextisthetext, an intermedia exhibition an experimental space for participating artists and writers. The following year the first of his sites-in-endotics resulted in the Thaw sound projections, installed in four Edinburgh bookshops.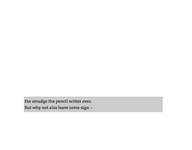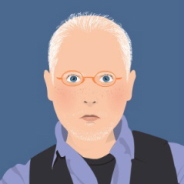 Thom Swiss, "Shy Boy," 2002, US, http://bailiwick.lib.uiowa.edu/swiss/
Thom Swiss has published two volumes of poems and many volumes of criticism, including recent volumes on new media poetry and poetics (MIT Press) and Bob Dylan (U Minnesota Press). His poems have been published in Ploughshares, Iowa Review, American Scholar, New England Review, and so on. His new media poems have been exhibited internationally. He is Professor of Culture and Teaching at the University of Minnesota. "Shy Boy" is, like all of Swiss's born-digital work, a collaboration between artists working in design, animation, and sound and him. As he says, "For what it's worth, the boy in this piece is a version of my own son when he was in late elementary school. Like many new media poems, this one is an experiment in both how to read and how to listen. Its pacing and animated erasures are meditative and intended to be so quiet as to be nearly 'under the radar.'"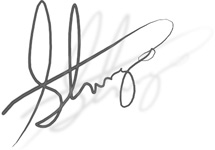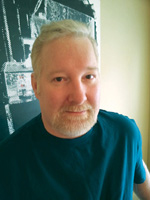 Dan Waber, "Strings," 1999, US, http://logolalia.com
"Strings" is a playful series of Flash pieces about relationships. It also raises questions about the presence/absence of the hand in this medium. Visual artists often criticise the lack of presence of the hand in digital art. In "'Strings,' the hand is and is not present, is transformed, is transforming, is writing, is written, coded. Tis morphed" (Jim Andrews).

Dan Waber is a poet, publisher, playwright, and multimedia artist who loves the way words wriggle free of the things we ask of them.

Mobile Words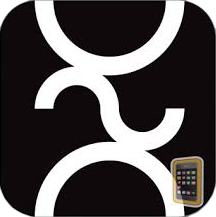 Diana Reed Slattery, "Glide Oracle," 2012, US, and Video Interview and iPad https://itunes.apple.com/us/app/glide-oracle/id578394014?mt=8 http://www.nouspace.net/dene/jungfrau_tapes/slattery_opening.html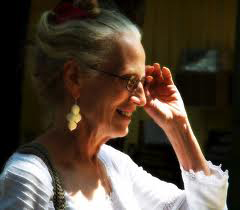 Diana Reed Slattery's writing career began with poetry and fiction in the print world, publishing in magazines and journals such as "Georgia Review," "New England Review" and "Breadloaf Quarterly," and others. Her story, "Bizarre Births" (1988) was included in the Georgia Review's finalist entry for the National Magazine Award. Her short story collection, Bizarre Births, was a finalist for the Flannery O'Conner Award for short fiction. In the mid-90's, with the advent of the web, Slattery released the inner geek and began experimenting with literary hypertext and multimedia works online. Her first webwork, "Alphaweb: A Poetry Hypertext," was published by The Journal of Postmodern Culture. Two more multimedia webworks followed: "Confessions of a Cult Leader's Wife," and "The Domain of Visible Thought." Riding the Meridian published "Glide: An Interactive Exploration of Visual Language." In 2003, The Maze Game paperback was published; the Kindle edition was published in 2012. Slattery is currently writing Xenolinguistics: Psychedelics and Language at the 
Edge of the Unspeakable. The book is based on her Ph.D. research, involving an 11 year psychonautic exploration of an alien language, Glide. "'The Glide Oracle' is an oracle whose roots are in the tradition of the I Ching, and whose symbols announced themselves as an alien language called Glide, transmitted in an altered state of consciousness. Glide symbols dynamically transform under the touch of the user, and deliver a translation. These translations of 729 Glide hexagrams were completed by Dr. Diana Slattery of the Department of Xenolinguistics at the Institute for the Encouragement of Outrageous Ideas. Slattery speculates that language and consciousness are co-evolving in the human species, catalyzed in the culture by psychedelic experience, an idea addressed by psychedelic philosopher Terence McKenna." --https://itunes.apple.com/us/app/glide-oracle/id578394014?mt=8.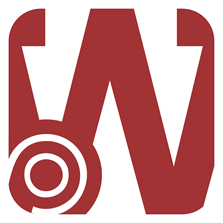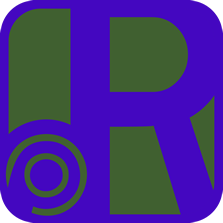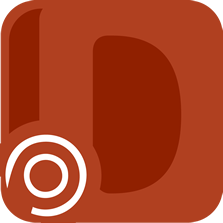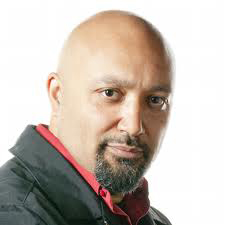 Jason Edward Lewis, "The Summer the Rattlesnakes Came" "The World Was White" "The World That Surrounds You Wants Your Death," 2013
Jason Edward Lewis is an Associate Professor of Design and Computation Arts and a digital media artist, poet and software designer. He founded Obx Laboratory for Experimental Media, where he directs research/ creation projects using virtual environments to assist Aboriginal communities in preserving, interpreting and communicating cultural histories, devising new means of creating and reading digital texts, developing systems for creative use of mobile technology. His creative work has been featured at the Ars Electronica Center, ISEA, SIGGRAPH, Urban Screens and Mobilefest, among other venues; his writing about new media has been presented at conferences, festivals and exhibitions on four continents. He received his MPhil from the Royal College of Art for Dynamic Poetry: Introductory Remarks to a New Medium. "The Summer the Rattlesnakes Came" Summer at 6, at 19, and at 26. . . . All the later summers seem somehow--through scent and heat and sounds--to spiral back to that first summer, wondering when the snakes would come again. Something of a companion piece to "Smooth Second Bastard." "The World Was White" Three friends. A silent winter day. A long drive together, in the midst of going our seperate ways. Trying to figure it all out. "The World That Surrounds You Wants Your Death" This work takes its cue from Allen's observation of what it means for a culture to live, generation after generation, in an environment that actively strives for that culture's demise. Now that I have small children, I find myself increasingly called upon to explain to them why it might be an issue that they are Cherokee & Mohawk (but not that they are also Italian), or that they are brown, and that they live in a place (Quebec) that is culturally and legislatively hostile to those others who are not Francophone, within a larger North American context that only sees "The Indian Problem."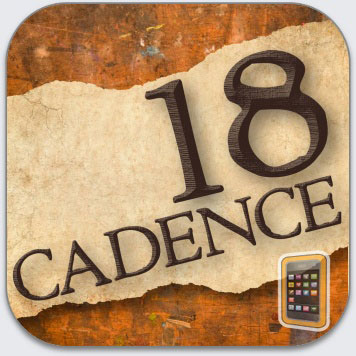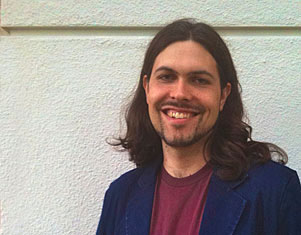 Aaron Reed, "18 Cadence," 2013, US, http://aaronareed.net/18-cadence/
Aaron A. Reed is a student, teacher, and author of interactive narratives. His best known pieces include the interactive fiction novel "Blue Lacuna," a 2010 IndieCade finalist for Best Narrative; "Whom the Telling Changed," a selection for the Electronic Literature Collection Volume One; and "18 Cadence," named a "Best Book App" of 2013 by Kirkus Reviews. His textbook Creating Interactive Fiction With Inform 7 has been used in classrooms around the world. Aaron is currently pursuing a PhD in computer science at UC Santa Cruz.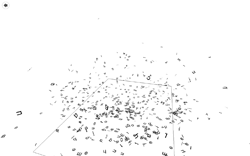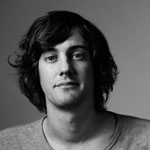 Andreas Müller, "For All Seasons," 2008, Austria,
Andreas' early career included working as Rich Media Director at the world renowned design studio Hi-ReS! for 5 years before founding Nanika together with Hi-ReS! founder Florian Schmitt, to create a company focused on up and coming technology. On top of his contributions to various award winning projects while at Hi-ReS!, in 2005 he was awarded the prestigious Tokyo Type Directors Club Grand Prix for his piece "For All Seasons", the first and (so far) only interactive piece to receive the Grand Prix. In 2007, his pieces "Wind" and "SwimmingMessageSystem", created for Nokia's Flagship Stores were selected by Wired magazine to go on display at the yearly Wired NextFest festival. In 2009, Nanika worked on a groundbreaking mix of interactive and video visuals for Diesel's S/S 09 show in New York. A well known figure in the digital art scene, Andreas takes great delight in pushing the boundaries of digital expression. 
"For All Seasons" is work for mobile devices about memories, seasons and using the elements of the textual representation of the memory to create an interactive one. This is the result of over a year of late nights and weekends and the desire to completely disregard implementation and my current skill level when thinking up the concept for a piece. Naturally much of the time was spent scratching my head and had I done it again now I would probably finish it in a much shorter time, but this is also a reason why I wanted to do it, the next time I make something I might get that extra bit closer what is in my head. You know what they say about aiming for stars and hitting treetops.

Living Words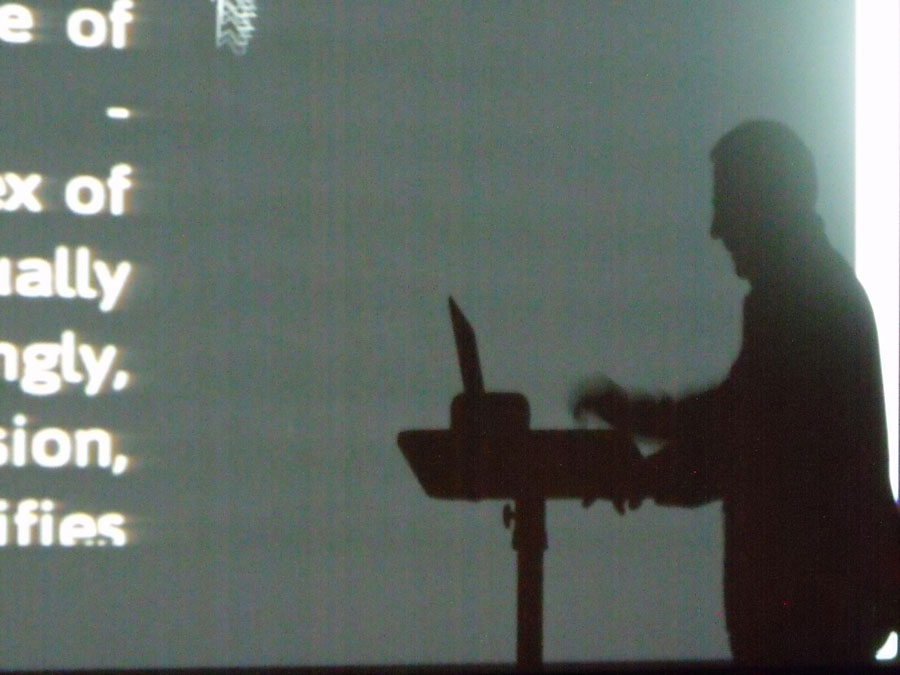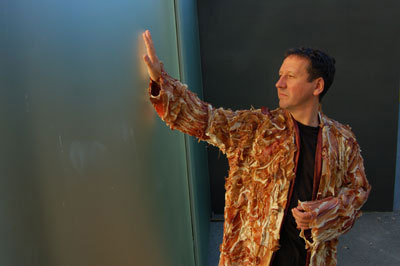 Jerome Fletcher and Candan Lovelace, "The Fetch," 2013, UK, http://chercherletexte.org/fr/performance/the_fetch/
The Fetch is a double-reading. Projected digital texts are read by one performer while the second performer searches the net for double texts which use the same combination of four word groups to be found in the projected text. "Fetch" has a double meaning here. In Gaelic folklore, it is the wraith or doppelganger which is seen as a premonition of someone's death. Secondly, The fetch cycle is the basic operation by which a computer retrieves and executes a program instruction from its memory. Jerome Fletcher is Associate Professor of Performance Writing at Falmouth University and director of the Digital Text Research Group. He is also a published writer of children's books, literary concept books and maker of artist's books. He has made performances at the Barbican in London, Kunsthalle Vienna, Leo Koenig Gallery in New York, Kunsthaus Bregenz, Paris, Budapest among other places. His digital textwork, Pentimento was short-listed for the New Media Writing Prize 2012. Caden Lovelace is a net artist, performer, writer and developer based in Falmouth, Cornwall. His recent works include the curatorial new-culture project ƒAULT, and the never-ending video-art site GIFDRIFT.BIZ. His interests include alt lit, internet culture, and non-literary digital text. He is emphatically not interested in high-technology nor in the techno-spectacular, preferring instead to focus on the understated, the one-off, the simple, and the secret.
Irish Words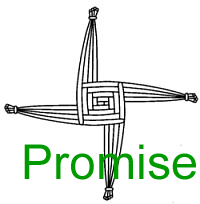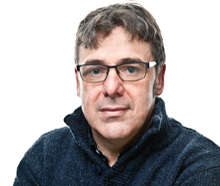 Michael J. Maguire, Ireland
, "Promise," 2008 http://www.cddc.vt.edu/journals/newriver/08Fall/Promise/promise.html
 Digital Vitalism, 2014 http://digitalvitalism.com/LW05.html (40 works)

Born in the border town of Dundalk, Ireland, Michael J Maguire has been involved with creativity and technology for over 30 years. In the 1980s as Artistic and Technical Director, he wrote, created and directed many shorts, plays and comedies for his Touring Theatre and Multimedia company T.H.E. As Creative Development Director he created and designed computer games for the SCEE licensed Taintech Creative Studios he founded in the 1990s. Michael has spent the last five years pursuing a PhD in Creative Writing (Electronic & Digital Literature) at University College Dublin. Michael is an occasional and guest lecturer in several third level institutions, he specialises in Creativity, Research and Innovation, Creative Writing, Digital Creativity and Video/Digital Games. He is a member of the ELO, DDDL all-Ireland representative and founder of the Irish Electronic Literature Community. Michael most recently performed as "Liffy" in "Huckleberry Finnegans Wake," presented by Talan Memmot and Eric Snodgrass at E-poetry 2013 in London.
Guest Curator Bio:
Dene Grigar is an Associate Professor and Director of The Creative Media & Digital Culture Program at Washington State University Vancouver who works in the area of electronic literature, emergent technology and cognition, and ephemera. She is the author of net art works, like "Fallow Field: A Story in Two Parts" and "The Jungfrau Tapes: A Conversation with Diana Slattery about The Glide Project," both of which have appeared in The Iowa Review Web, and multimedia performances and installations, like When Ghosts Will Die (with Canadian multimedia artist Steve Gibson), a piece that experiments with motion tracking technology to produce networked multimedia narratives. She is the recent recipient of a 2013 NEH Grant, along with Stuart Moulthrop, for the Pathfinders project, to  preserve works of electronic literature, circa 1985-1995.  She is also Associate Editor of Leonardo Reviews and President of the Electronic Literature Organization.
Grigar has curated 11 exhibits since 2005, including those for the Planetary Colleguim, the ELO 2008 and ELO 2012, the MLA 2012 and MLA 2013, the Library of Congress, and the Digital Humanities Summer Institute. Upcoming exhibits she will curate includes the MLA 2014 to be held in January 2014 in Chicago, IL. Grigar is the Founding Director of Nouspace Gallery & Media Lounge, the gallery located in downtown Vancouver associated with the CMDC Program.
Personal Website: http://www.nouspace.net/dene Program Website: http://dtc-wsuv.org/cmdc Contact: dgrigar@vancouver.wsu.edu Contact, Dr Jeneen Naji, jeneen.naji@nuim.ie Digital Media Lecturer, BA Digital Media Programme Coordinator
This website was created and coded by Whitney Anderson, a senior in the CMDC Program at Washington State University Vancouver. This design is derived from her multimedia book template for "The Run," produced in summer 2013 for the CMDC's digital publishing initiative. Anderson is one of a handful of students experimenting in the app-book form and is the Project Manager for the first major work generating from the initiative.
I would like to thank Dr. Jeneen Naji for inviting me to curate this show and for making this wonderful opportunity possible.
Centre for Media Studies, Iontas Building National University of Ireland Maynooth,  Co. Kildare,  Ireland,  Tel: 00-353-1-7083521