Acoustic Space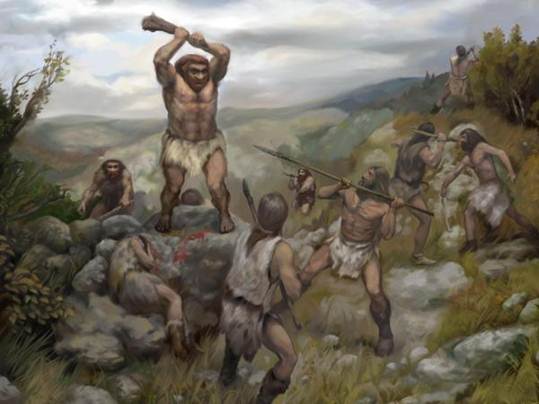 In acoustic space there is no verbal communication. Limiting humans to using body language, hand signals, and possibly basic grunting sounds. To communicate in acoustic space humans must be in extremely close contact with one another because they have to be able to see each other to interact. Only basic messages can be conveyed and the spread of these ideas are severally limited unless their subject of disccussion is directly in front of them. Having no verbs, nouns, or adjectives to discribe time and place makes this space especially unfriendly to war.
Tactics...Strategy?
Tactics, which are the onfield battle orders, would be possible, but tricky. However, strategy, which is the overarching plan to fight a war, would be near impossible. Battles could take place, but how would soldiers know where to fight next? Do they continue on in a linear fashion of taking enemy camp after enemy camp? What happens if the enemy is counter-attacking their far away homes, how would people communicate that? One could argue that someone living at your home could run out and find the army, but how would they communicate the problem? With just pointing and body language how would you know the difference between your home is under attack from, their is a wildfire, or a soldiers wife had a child. Even if you could make out what a messenger was saying how many men would they send? I think the only way this style of fighting could possible work is either through multiple raids or just big clusters of men fighting.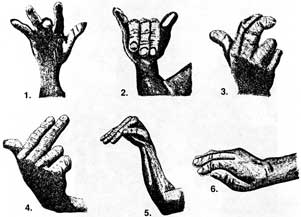 Diplomacy?
Negotiations would also be severally limited if not impossible. How could two or more groups of people divide land or come to terms with any arrangment that is not spoken or written? If any formal agreement could be reached, it would be near impossible to explain the terms to any large amount of people.
Logistics
If wars were happening during this time they were severally limited, probably more similar to raids. The problem with this space comes down to logistics and the inablity to convince others to fight. Coordination and tactics would go to the wayside when any large force was assembled. Information about enemies numbers and supplies would be very limited and without the ability to speak or write I couldn't image any way people would be able to develope or teach mathematics needed in conveying enemy numbers. I think armies would be limited in size by the inability to plan things out like supply lines and expenses. Wars would also be isolated to fixed regions of neighbooring peoples due to the inability to coordinate from a far in this space.
Confusion on the Field of Battle
Determining friend from foe would be rather hard as well. They would have to rely on some form of visual representation, such as body paint or tattoo markings. In the heat of a battle, especially a disorganized battle as these battles surely would be, it would be easy to mistake someone for someone else if they had blood or clothing covering their insignia. Without the ability to quickly ask if someone is friendly their could be a lot of friendly fire.