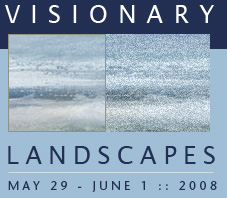 The idea for developing a lab for scholars to study born digital media on computers for which works were originally produced grew out of Grigar's own collection of computers and works begun at her home in the mid-1990s. She expanded the idea with the exhibit, entitled "Early Authors of Electronic Literature: The Eastgate School, Voyager Artists, and Independent Productions," that Grigar curated for the Electronic Literature Organization 2008 Conference and Media Art Festival at WSUV in June 2008. The positive response received from the exhibit led her to search for permanent space on campus to host a lab that would provide ongoing access to electronic literature from the 1980s onward to others interested in scholarship in this area of research.
Two years later in July 2010, Grigar was assigned space in WSUV's Classroom Building (VCLS 210). ELL opened in spring 2011 with 16 of her legacy computers. Later that same semester the lab welcomed its first visitor, Anne Balsamo (UT Dallas), who had come to WSUV to keynote at the university's Research Showcase. Following her visit, Balsamo provided administrators and Grigar with a list of recommendations, one of which suggested the continued effort to build out ELL to include post-doctoral research and grant-writing in support of research.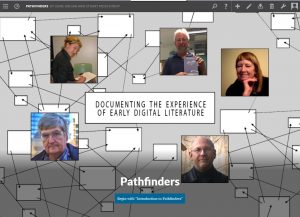 Since 2013 ELL has hosted numerous post-doctoral scholars and has served as the site of numerous research projects, including Pathfinders (Grigar and Moulthrop, 2015) and Traversals (Moulthrop and Grigar, 2017); prominent exhibits of electronic literature at the Library of Congress, International Symposium on Electronic Art, and other venues. It has been supported by grants, most notably from the National Endowment for the Humanities (2013), and supported undergraduate research projects for 25 students. One of these––Chronicles: Documenting the Articulation of Culture in Video Games (2016), produced by Madeleine Brookman––resulted in Brookman receiving the 2016 Emeritus Society Undergraduate Research Award, the 2015 CAS Summer Mini-Grant, and the 2014-5 Auvril Fellowship. Another––The Progressive Dinner Party Restored​​​​​​​ (2019), produced by Kathleen Zoller––resulted in Zoller receiving a College of Arts and Sciences Summer Mini-Research grant to restore 33 of the 39 works by women artists of electronic literature featured in a special feature published in 1996 by Jennifer Ley's online journal, Riding the Meridian.
A move to a more central location on campus in 2015 provided the lab with a stronger presence among the Arts and Humanities that came with space for curating small exhibits of electronic literature and other forms of digital media. The following year, ELL began to serve as the site for preserving and archiving collections belonging to the Electronic Literature Organization and for preparing archives for Turbulence.org and the trAce Online Writing Center for long-term hosting at the Electronic Literature Repository at Compute Canada.
In 2017-2018, with funding from the Lewis E. and Stella G. Buchanan Distinguished Professorship, Grigar was able to expand ELL's scope by hosting documentation activities, including a Wikipedia-A-Thon, live Traversals, workshops, and scholar talks. The redevelopment of the ELL Catalog, begun in summer 2017, to function as both a finding and documentation tool as well as ELL's membership in The Consortium on Electronic Literature Project (CELL Project) reflected the growing role of ELL as a leading lab in the area of born digital media. The ELL Team published the first volume of Rebooting Electronic Literature: Documenting Pre-Web Born Digital Mediaon June 1, 2018.
From June 1 to December 20, 2018 ELL became the site of activity for "Building A Comprehensive Online Portal for Electronic Literature Works (COPE)." A preservation project funded by the Andrew W. Mellon Foundation, "COPE" saw the production of the ELO Repository and the ingestion of metadata from seven collections owned and/or managed by the Electronic Literature Organization. Since completing the project in December, Grigar and Schiller and other members of the ELL Team have continued to expand the collections to 25.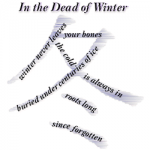 Along with work on the ELO Repository during 2018-19, members of the ELL Team have also reconstituted frAme, the journal published by the trAce Online Writing Centre, and Deena Larsen's Kanji Kus; conducted five Traversals of hypertext literature from the late 1990s to early 2000s, inventoried the ELO Repository for all Flash and Shockwave e-lit work in preparation for the submission of a NEH HCRR grant in July 2019 and began work on this book and planning for the Traversals in 2019-2020.
In fall 2020, ELL led the efforts to rebrand and re-create the ELO Repository into The NEXT, a virtual museum/library/preservation space, broadening its accessibility to and usability by the public by reworking it with semantic markup and ARIA and adding thousands of contextual images, videos, animations, and 3D models. It also migrated Richard Holeton's 2001 hypertext novel Figurski at Findhorn on Acid from Storyspace 2.0 to open web languages, a project completed in July 2021. It also mounted afterflash at The NEXT, preserving the 48 Flash works showcased in the exhibition. During 2020-2021 the lab held nine Traversals of early hypertext literature, a project that resulted in the open-source, multimedia book, Rebooting Electronic Literature Volume 4, published in August 2021.
The lab continued to reconstruct works produced with outmoded software, guiding two main projects––Amnesia Restored based on Thomas M. Disch's Amnesia and King of Space, Version 2.0 based on the original 1991 version by Sarah Smith––and assisting with one other, Victory Garden 2022, rebuilt from Stuart Moulthrop's Victory Garden Version 2.0. Its work to recreate Annie Grosshans' "The World Was Not Done Yet," was rewarded with its inclusion in the publication, Electronic Literature Collection, Volume 4, and its creation of The NEXT was awarded the 2022 Open Scholarship Award by the Canadian Social Knowledge Institute.
The lab sponsors the CMDC Studios, a group of alums and students from the Creative Media & Digital Culture program who experiment with game design & development.