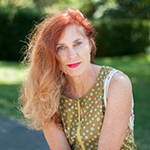 Dene Grigar is Director of the Electronic Literature Lab. She also serves as the Director of the Creative Media & Digital Technology Program at Washington State University Vancouver, with research focusing on the creation, curation, preservation, and criticism of Electronic Literature, specifically building multimedial environments and experiences for live performance, installations, and curated spaces; desktop computers; and mobile media devices. She has authored 14 media works, such as Curlew (with Greg Philbrook, 2014), "A Villager's Tale" (with Brett Oppegaard, 2011), the "24-Hour Micro-Elit Project" (2009), When Ghosts Will Die (with Steve Gibson, 2005), "Fallow Field: A Story in Two Parts" (2004), and "The Jungfrau Tapes: A Conversation with Diana Slattery about The Glide Project" (2004), as well as four scholarly books and over 50 articles. She also curates exhibits of electronic literature and media art, mounting shows at the Library of Congress and for the Modern Language Association, among other venues. She serves as Associate Editor for Leonardo Reviews and President of the Electronic Literature Organization from 2013-2019. Her website is located at http://nouspace.net/dene.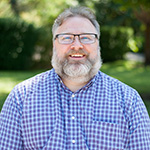 Nicholas Schiller is the Associate Director of the Electronic Literature Lab and a tenured member of the Washington State University Library Faculty. He has held the positions of Instruction Coordinator and Systems and Instruction Librarian at the Washington State University Vancouver library. He is also on faculty with the Creative Media & Digital Culture program where he teaches undergraduates about metadata, the organization and retrieval of information, and information architecture. He also leads helps undergraduates about to enter the workplace stay current with search engine optimization. He has published and presented on a range of topics in the fields of library science and archives. His current work includes research efforts to preserve and archive early works of electronic literature, developing descriptive vocabulary to assist in the archiving of born digital works, exploring metaphor and structure in information literacy instruction.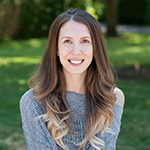 Holly Slocum is the Project Manager for the Electronic Literature Lab. She completed her B.A. in Digital Technology and Culture with a minor in Communications. Holly has training in front-end web development and content creation. Recently, she has contributed her expertise to the reconstitution of Deena Larsen's hypertext kanji-ku poems and the journal frAme, published by trAce Online Writing Centre, 1999-2001. Her other recent projects include the design and development of The Digital Review journal and development of interactive modules for the OER DTC 101 textbook.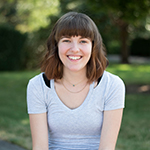 Kathleen Zoller is an Undergraduate Researcher working in the Electronic Literature Lab who is pursuing a B.A. in Digital Technology and Culture. Her focus is digital animation and she gained much experience working with multimedia book development on the Scalar platform when she produced The Progressive Dinner Party Restored. She has also gained expertise with Rhizome's Webrecorder and used the system for restoring access to Annie Grosshans' The World Is Not Done Yet.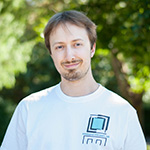 Greg Philbrook is a graduate of the Creative Media & Digital Culture Program and now works as the program's technical and instructional technician. In this position, he manages the program's computer labs and web server, heads student workshops, and collaborates with faculty on numerous projects. As a developer, he has built both the preservation catalog for the Electronic Literature Lab and the program's inventory system, worked with Dene Grigar on "Curlew," and created the interface for "Sound Spheres" with John Barber. He has also served as the technical support at exhibits curated by Dene at the Library of Congress, Electronic Literature Organization conferences, and Digital Humanities Summer Institute.
2020-2021 Research Affiliates
The Electronic Literature Lab welcomes two Research Affiliates during 2020-2021. This is a formal position in the lab categorized by Washington State University as Adjoint Faculty. Because the nature of the position is research focused, the activities of Research Affiliates are flexible and designed to enhance their research agendas and personal goals.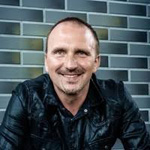 Mariusz Pisarski, PhD, is author of "Xanadu. Hypertextual metamorphosis of fiction" (Kraków, 2013). He has presented digital literacy projects at contemporary art spaces in Paris, Warsaw, Bratislava, Kosice and Vancouver and has translated American digital literature. He also serves as the chief editor of Techsty, a journal on new media and literature, and as creative director for multimedia in Korporacja Ha!art from Cracow.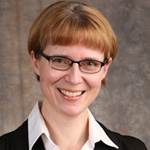 Astrid Ensslin, PhD, is Professor in Digital Humanities and Game Studies at the University of Alberta, Canada, and Director of Media and Technology Studies. Ensslin has published several books on gaming and media, including, most recently, "Literary Gaming" (2014). She is principal editor of the Journal of Gaming and Virtual Worlds.

Visiting Scholars & Post Docs
Julia Police-O'Neill, Ell Fellow, 2019-2020
Amy Spencer, ELL Fellow, 2019-2020
Élika Ortega (U.S.). Research into print manuals accompanying electronic literature. Spring 2018.
Piotr Marecki (Poland). Study of media archaeology lab. August 2017.
Monika Górska-Olesińska (Poland). Research into Stephanie Strickland's True North. September 2016.
Daniela Maduro (Portugal). Shapeshifting texts: keeping track of electronic literature. May-June 2016.
Ula Pawlicka (Poland). Fulbright Scholar. A study of electronic literature contributing to her dissertation. August 2014-February 2015.
Previous CMDC Undergraduate Researchers
Mariah Gwin (2017-2020), Andrew Nevue (2018-2020), Moneca Roath (2018-2020), Austin Fields (2018-2019), Katie Bowen (2017-2018), Vanessa Rhodes (2017-2018), Veronica Whitney (2017-2018), Madeleine Brookman (2015-2016), Amalia Vacca (2013-2015), and Seti Alizedeh (2012-2013)
Undergraduate Docents for Exhibits for Electronic Literature Exhibits
Setareh Alizadeh, Keeley Bitton, Madeleine Brookman, Nicole Buckner, Eli Campbell, Melissa Carroll, Hunter Crawford, Serena Devera-Taualo, Neita Faris, Evan Flanagan, Natalie Hendren, Morgan Hutchinson, Jason Lee, Kerri Lingo, Alan McGinnis, Gary Nasca, Kate Palermini, Greg Philbrook, Margarete Strawn, Nic Stevens, Amalia Vacca, Haley Zach