ELL has been founded for the purpose of studying the curation, preservation, and production of born digital literary works and other media that are participatory, interactive, and experiential. At the heart of what we do is care for the digital objects that reflect human expression and creativity, ensuring that they remain accessible to the public and sustainable over time. Activities include: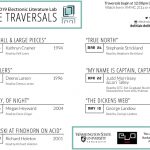 Hosting live, global events, like Live Stream Traverals, that make access to works rendered obsolete by outmoded hardware and software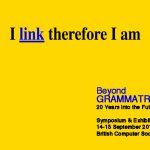 Creating exhibits that make works available to the public and promote further study of them by others, like Beyond Grammatron, held in 2017 at the British Computer Society and Tear Down the Wall, held in 2019 at Hof, Germany in conjunction with the ACM Hypertext 2019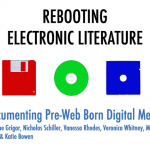 Documenting works of born digital literature in published scholarship and scholarly databases, such as Pathfinders: Documenting the Experience of Early Digital Writing and Rebooting Electronic Literature, Volume 1 (2018), Rebooting Electronic Literature, Volume 2 (2019), and the Women's History Month Celebration (2020).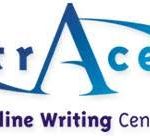 Reconstituting web environments such as the early networked communities like the trAce Online Writing Centre and The Progressive Dinner Party, originally published in 2000 in Riding the Meridian.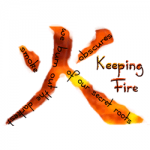 Restoring outmoded works of electronic literature like Deena Larsen's kanji-kus, Annie Grosshan's nonfiction essay, The World Is Not Done Yet.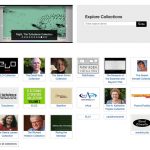 Building repositories, archives, and collections like the ELO Repository.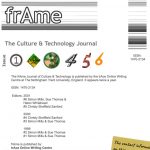 Recovering works like the frAme journal and the 447 Flash and Shockwave e-lit works we hope to sustain with the Afterflash project.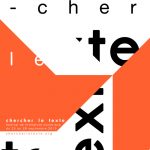 Producing multimedia, open source book environments for scholarship and creative output, like the Proceedings for the Electronic Literature Organization 2013 Conference and Rebooting Electronic Literature.
Direct links to our projects can be found on the Projects menu.