Part 1 ..
It was the end of June in 1980, Corinne was staying at the international student house, it was a nice sunny day and she was just standing in the entry way when Michael walked in with another girl, but then she dismissed him immediately because it looked like he was with another woman.
As he walked in the door he saw this rather attractive young lady who was wearing a beige skirt with a yellow top. The young lady he had walked in with was pure coincidence because she had come to Washington dc at the same time as Michael, in the same program from England. As it turned out the people she was supposed to stay with were not there, they were out of town or something, so she needed a place to stay. They arranged for her to have a room at the international student house.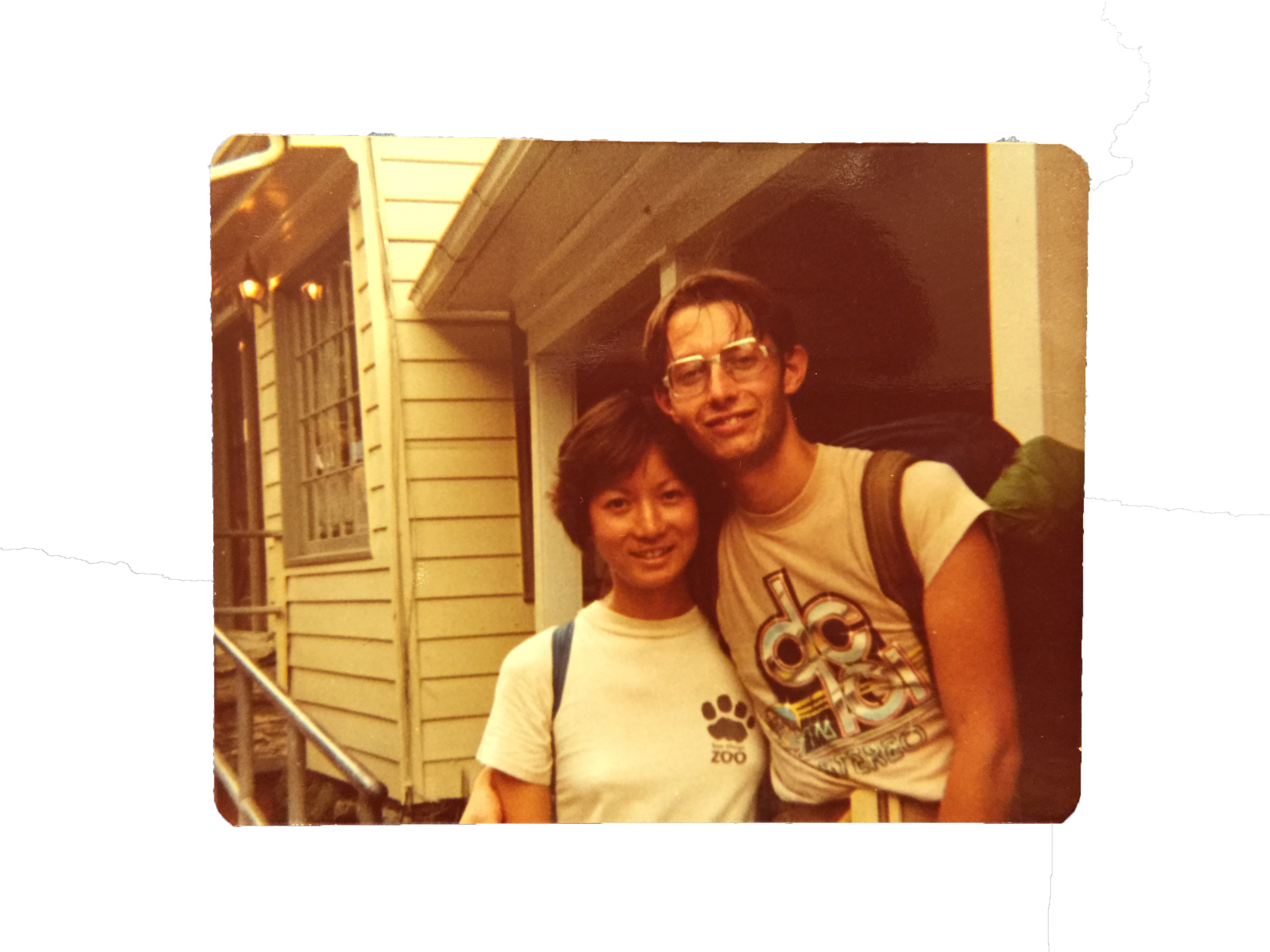 But the first time they actually hung out together was the 4th of July 1980. They were just hanging out together, and they both went to the mall area to meet up with a bunch of other people from the international student house. The beach boys were going to be on that night and a bunch of people were going to go, so they decided to go too. But Michael thought it would be fun to see some museums he'd never been to since it was his first weekend in D.C. He thought it would be real nice to look around, so he asked Corinne if she would like to look around with him and then meet up with everybody.
So, they went to this museum because Corinne said there was this frozen yogurt place in one of the museums that was really, really good, and they had to go there. They went down there and looked around for a bit, but soon it was time to find all these other people. Because this was before cell phones, they couldn't easily find the others.
Corinne was getting nervous because they couldn't find any of the other people and she was stuck with this guy. Meanwhile, Michael is thinking good they can't find these other people he'll be stuck with this girl! They eventually found some of the others but the concert was really lousy, the Beach Boys couldn't sing, they were past their prime.
Their second time they hung out was their first real "date". They went to a movie, but first went to a Chinese restaurant. Corinne ordered 5 treasures in a basket, which is typically an American chinese dish, then they went to see the pink panther movie. That was their first date.