Preparing for a Traversal with Michael Joyce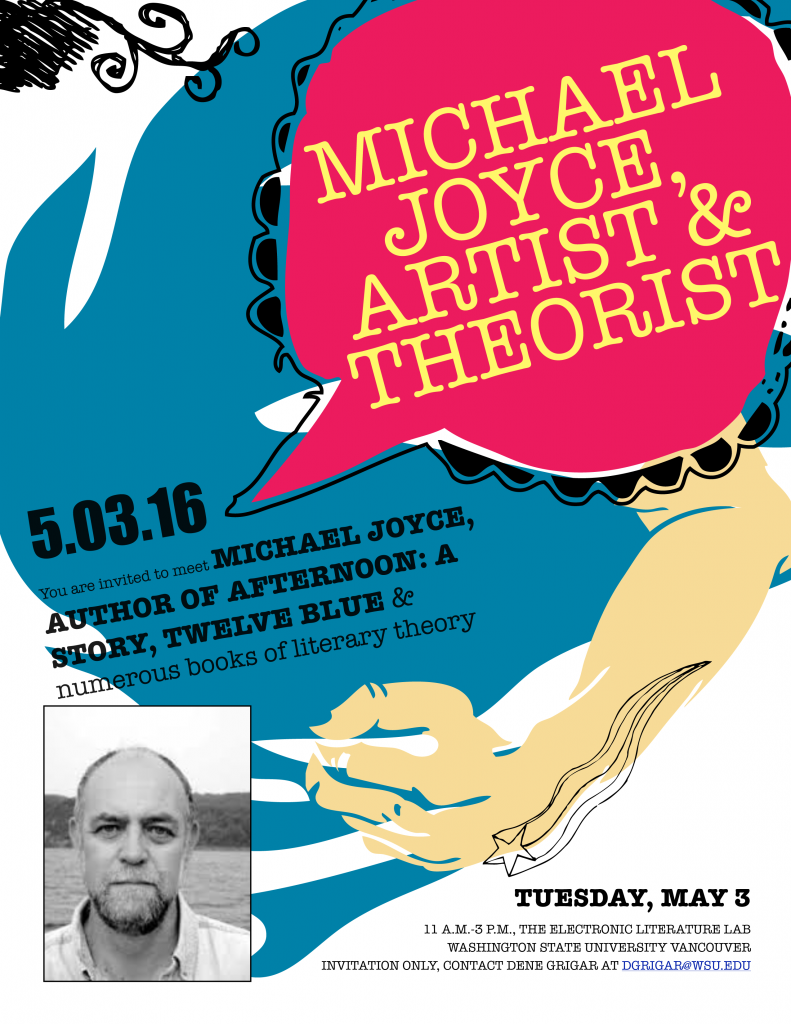 On May 3, Michael Joyce, author of important e-lit works like afternoon: a story and Twelve Blue as well as numerous books of media theory including Of Two Minds and Othermindedness, will conduct a practice Traversal and Interview of afternoon in preparing for Pathfinders, Volume 2.  I will post here some of the video clips of the event.
In January we held a Reader Traversal and Interview of afternoon with media scholar James O'Sullivan. The video, prepared by CMDC student, Shane Staub, was featured in the Paraules Pixelates exhibit curated by Laura Borràs and Giovanna Di Rosario, in Barcelona, Spain from 1/28-4/10/2016.
Pathfinders, Volume 2 will feature, along with Joyce, M. D. Coverley and Stuart Moulthrop.