Submitted a Proposal to INKE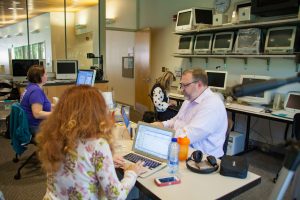 The ELL team submitted a proposal to the upcoming Implementing New Knowledge Environments (INKE) conference, entitled Beyond Open: Implementing Social Scholarship, on the topic of the Live Stream Traversals that we are experimenting with this year. The project is part of the Born Digital Preservation Series and may serve as a way to provide immediate access and long-term documentation to works of born digital media rendered obsolete by new technologies. The conference is held on January 10, 2018 in Victoria, B.C. The entire team will attend and present together for the 1st time. The title of our presentation is "Born Digital Preservation: A Live Internet Traversal of Sarah Smith's King of Space. Below is the abstract. I added images for emphasis.
---
The Electronic Literature Lab (ELL) at Washington State University Vancouver is engaged in a multi-faceted project with early works of electronic literature. Our work has three purposes: first to preserve and archive early works of electronic literature, second to provide contemporary audiences with access previously unavailable due to outmoded media, and finally to facilitate scholarly discourses around these works. This presentation focuses on the use of live-streaming video and social media engagement across multiple platforms to create a live Internet event around Sarah Smith's King of Space (1991), a hypertext narrative and significant work of electronic literary difficult to access due to outmoded media technologies. The project may be viewed on the web at http://dtc-wsuv.org/wp/ell/2017/09/24/traversal-of-sarah-smiths-king-of-space/ and the social media interactions have been archived at https://storify.com/nnschiller/king-of-space-a-live-elit-pathfinder-traversal.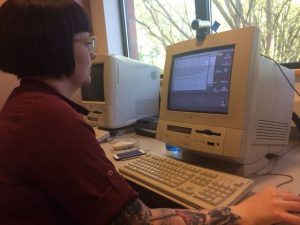 The Traversal process developed by Dene Grigar and Stuart Moulthrop for their Pathfinders project is used here to unlock access to pre-web electronic literature. It involves an audio and video recording of a demonstration performed on a historically appropriate platform by an author and/or reader of a born digital work (e.g. hypertext narrative). The Pathfinders methodology, then, includes making this videotaped reading available alongside critical commentary, images taken of the work, and background information about and from the author.
This paper addresses working with a team of scholars and undergraduate researchers to present a Traversal as a live Internet event via YouTube aimed at providing immediate access to obsolete media and capturing the media stream and conversations generated on social media for posterity.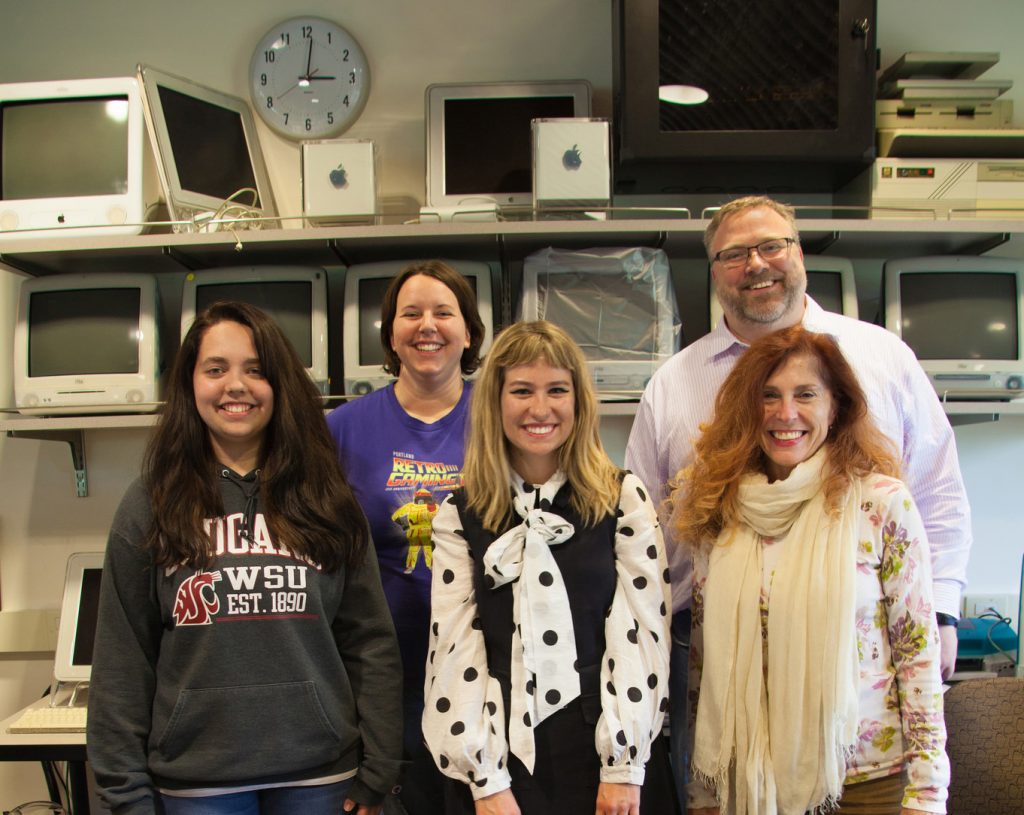 Faculty
Dene Grigar, Professor and Director, Electronic Literature Lab, Washington State University Vancouver, http://www.nouspace.net/dene/ 
Nicholas Schiller, Associate Professor and Assistant Director, Electronic Literature Lab, Washington State University Vancouver, http://informationgames.info/blog/presentations/  
Undergraduate Researchers
Vanessa Rhodes, E-Lit Researcher
Mariah Gwin, Games Researcher
Veronica Whitney, Content Specialist
Katie Bowen, Document Researcher
Bibliography:
Grigar, Dene and Stuart Moulthrop. Pathfinders: Documenting the Experience of Early Digital Literature, http://scalar.usc.edu/works/pathfinders/index.
Moulthrop, Stuart, and Dene Grigar. Traversals: The Use of Preservation of Early Electronic Writing. Cambridge, MA: The MIT Press, 2017.
Smith, Sarah. King of Space. Watertown, MA: Eastgate Systems, 1991.