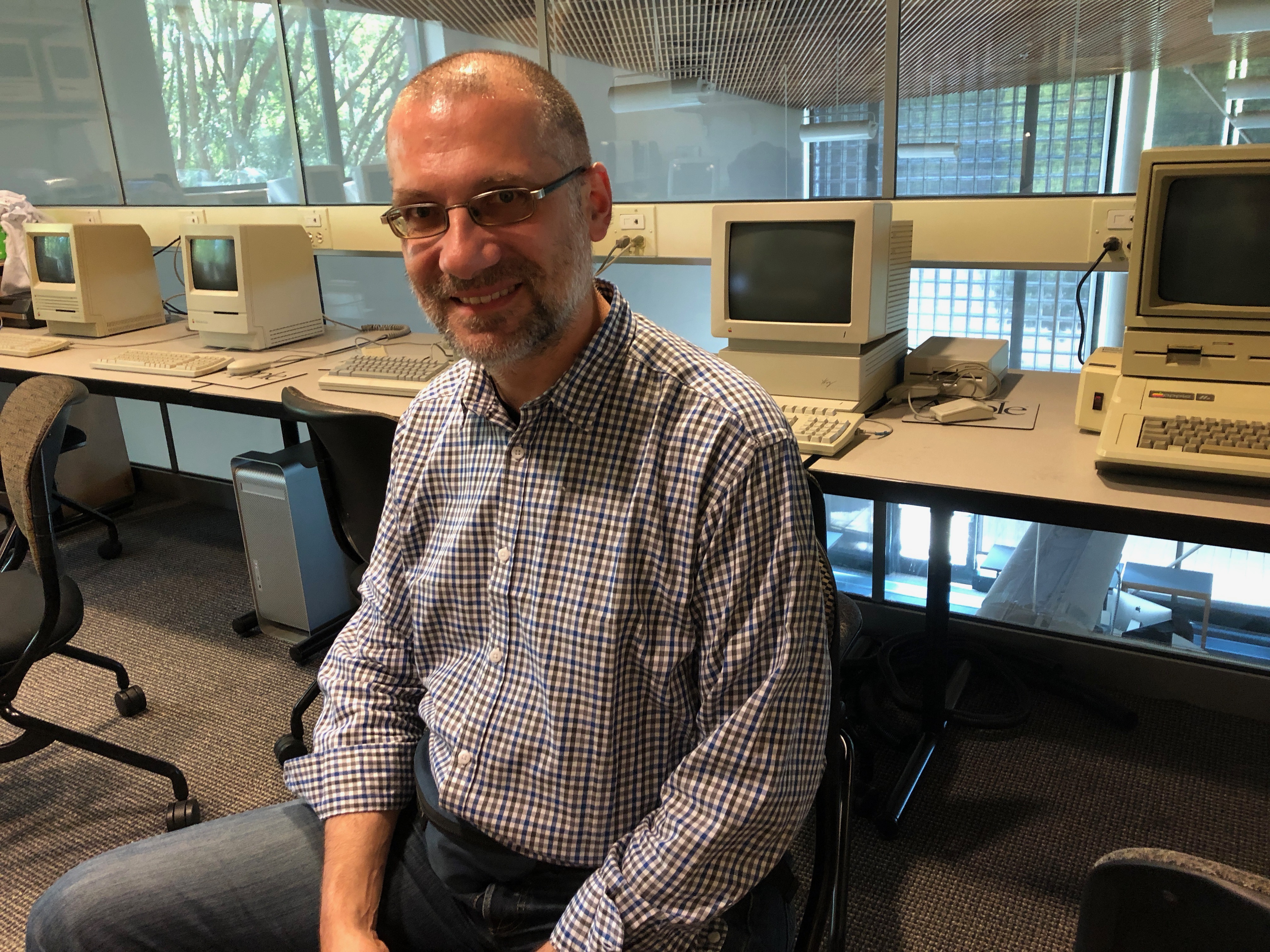 Visit with Claus Atzenbeck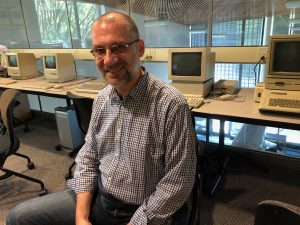 Visiting ELL on Monday and Tuesday was Prof. Dr. Claus Atzenbeck, the Research Group Leader of the Visual Analytics Research Group at the Institute of Information Systems, Hof University, Germany. He had come to the U.S. for the ACM Hypertext 2018 conference held in Baltimore, MD that took place July 9-12, stopping over in Austin before flying to WSUV.
Among many topics we covered were his research into hypertext systems and the knowledge base project he is developing to visualize data based on the proximity of digital objects. He spent much time studying ELL's library of electronic literature works and reading through some its titles on our vintage computers. On Tuesday morning the Undergraduate Researchers had the opportunity to share their work on the COPE project with him. He got to see the way they are creating the metadata for both Turbulence.org and the trAce Online Writing Centre and the reconstructed site for trAce's frAme journal.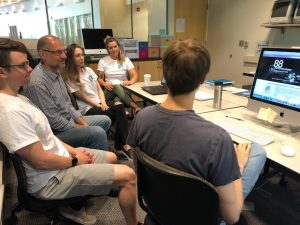 Before leaving for the airport, he and I discussed a potential exhibition of hypertext narratives and poetry for ACM Hypertext 2019, which he is hosting at Hof University next year as well as a Live Stream Traversal of a work of hypertext fiction during the conference. We tested Bill Bly's We Descend on Storyspace 3, and I did a short reading of Patchwork Girl for him that he put on Twitter.
All in all, it was a very productive meeting that resulted in the kind of knowledge exchange that makes being a scholar so exhilarating.
Here is the Twitter post he produced of my reading.
Watch Dene performing a small part of Shelley Jackson's "Patchwork Girl" at the @eliterature lab today.

You may expect more of that at #acmht19's creative track. It's going to be a remarkable conference in many ways.@ACMHT #hypertext #hyperfiction #literature pic.twitter.com/bA2EyVStKR

— Claus Atzenbeck 🇪🇺 (@clausatz) July 17, 2018