Congratulating Our Graduating UG Researchers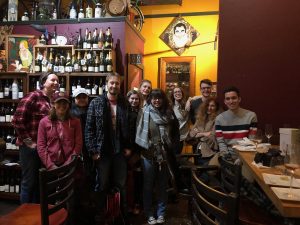 ELL congratulates two of its UG Researchers, both of whom are graduating next week from WSUV.
After serving as the Project Manager of the lab this fall, Katie Bowen is graduating. Joining her is Austin Fields, who like Katie, comprised two of the four UG Researchers hired to work on the COPE project funded by the Mellon Foundation.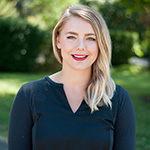 Katie was first hired as the lab's Document Specialist for the Electronic Literature Lab and later as one of the four UG Researchers on the COPE project. She will earn a B.A. in Digital Technology and Culture with a minor in Psychology and graduate magna cum laude. During her time at ELL, she presented at Implementing New Knowledge Environments (INKE), a Digital Humanities conference in Victoria B.C. With the team, she won 2nd place at Showcase for Undergraduate Research and Creative Activities (SURCA) and 1st place at Research Showcase at WSUV for their work on Rebooting Electronic Literature. Her plan after graduation is to focus on project management and web development.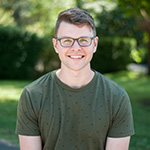 Austin Fields pursued a B.A. in Digital Technology and Culture with a certificate in Game Studies & Design. Austin has a focus on front-end design as well as digital marketing and will graduate in Fall 2018 as Team Leader for the Web Development team in the CMDC's Senior Seminar. Before joining ELL, Austin served as the Social Media Coordinator for the CMDC program in 2017-2018.
They now join other ELL UG Researchers––Seti Alizadeh, Madeleine Brookman, Kerry Lingo, Kate Palermini, and Amalia Vacca, as our esteemed alums. And like them, Katie and Austin will be sorely missed.