Welcome 2022 ELO Fellows!
The Electronic Literature Lab is so happy to welcome the two scholars from the Electronic Literature Organization's Fellows program. They will be working remotely with the ELL Team on various projects aimed at enhancing ELO's The NEXT and intersect with their own research agendas.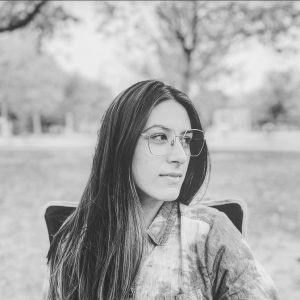 Alexandra L Martin (she/her) is a researcher and doctoral student specializing in digital literary arts, living and working in the unceded territory of Tiohtià:ke. Since 2019 she has worked at the Laboratoire NT2 at the Université du Québec à Montréal, where she also collaborates as a curator, notably on the exhibition S'éclipser | Phases of Resilience (2020) for the HTMlles Festival as well as Trans[creation] (2021). Her research centers on digital and organic networks of communities and the question of communal memory. Alexandra employs an ecocritical approach to her research and curatorial work, emphasizing the experiential process of reading or consuming digital art and the transformative power of this process over physical and digital spaces.
Alexandra L Martin (elle) est une chercheuse et doctorante spécialisée dans les arts littéraires numériques, vivant et travaillant sur le territoire non-cédé de Tiohtià:ke. Depuis 2019 elle travaille au Laboratoire NT2 à l'Université du Québec à Montréal où elle collabore également en tant que commissaire, notamment sur l'exposition S'éclipser | Phases of Resilience (2020) pour le festival HTMlles, ainsi que Trans[création] (2021). Ses recherches s'articulent autour des réseaux numériques et organiques de communautés et la question de la mémoire communautaire. Dans ses activités commissariales autant qu'en recherche, Alexandra emploie une approche écocritique, privilégiant le processus expérientiel de la lecture ou de la consommation d'art numérique et le pouvoir transformatif de ce processus dans les espaces physiques et numériques.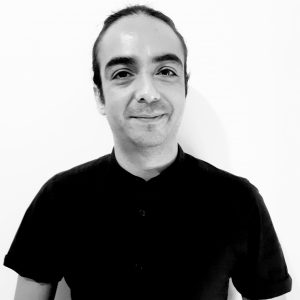 Aurelio Meza (Mexico City, 1985) is a writer and editor who lives in Montreal who graduated from the PhD in Humanities at Concordia University. They are a co-founder of the editorial project Kodama Cartonera in Tijuana, Mexico, and remotely coordinates the PoéticaSonoraMX Digital Audio Repository for Sound Poetics in Mexico, hosted in the National Autonomous University of Mexico (UNAM) at Morelia (https://poeticasonora.unam.mx/rda).
They begin their fellowship in the lab in January 2022. We are so pleased to have these brilliant young scholars join us.