Digital Publishing Initiative at Washington State University Vancouver
Scholars Involved: Will Luers, MFA; Dene Grigar, PhD;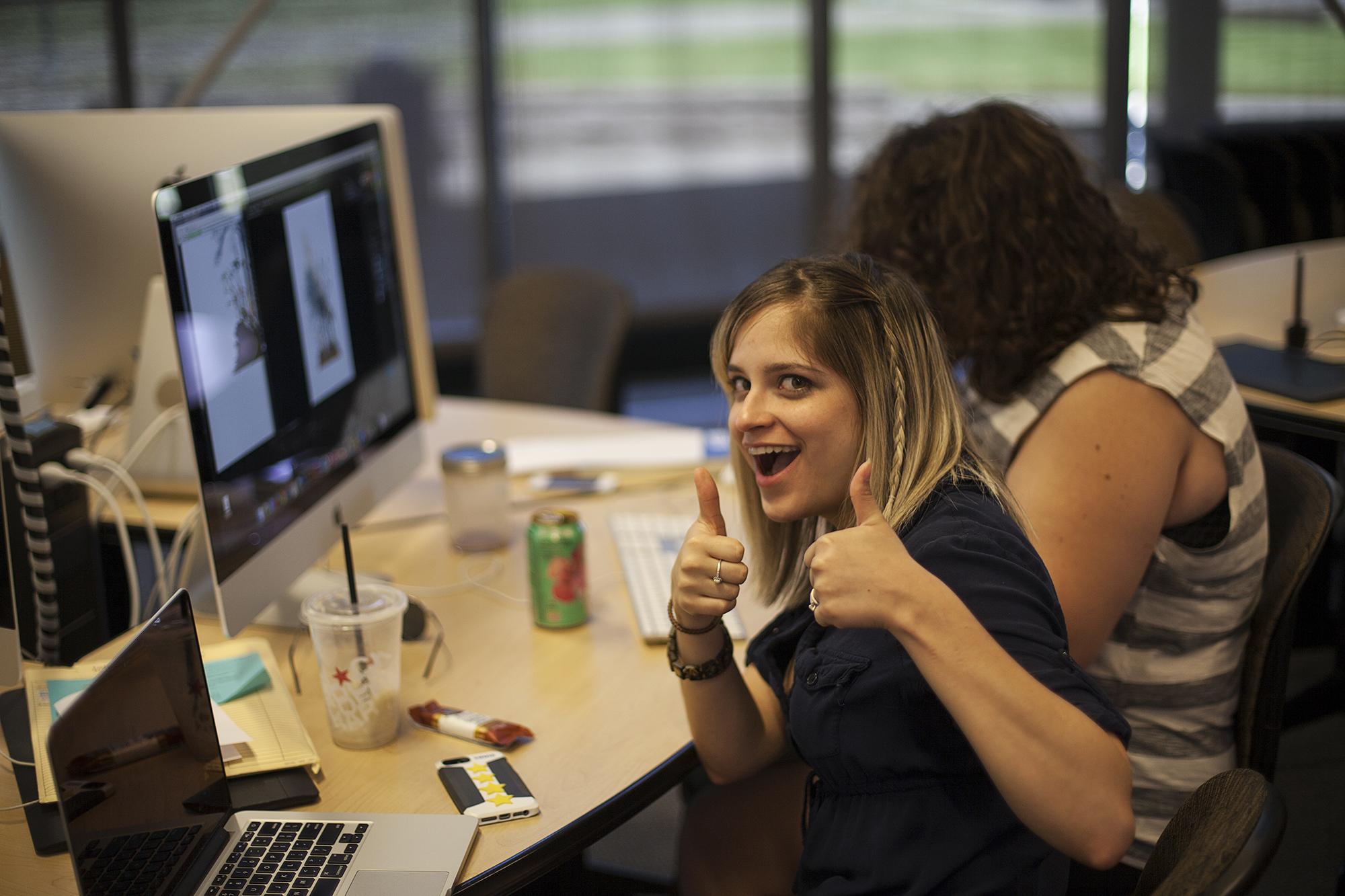 Introduction:
The WSUV Digital Publishing Initiative (DPI) is a research initiative focused on best practices in the design, development and dissemination of innovative multimodal and networked writing. DPI also seeks to model an academic digital press that supports digital innovation in the fields of art, fiction and humanities scholarship, particularly in integrating peer-review into a streamlined digital publishing process.
There are three publishing components that make up DPI:
DPI Editorial Team: faculty and students (credited with an independent study) to select, develop and prepare works for design and development.
DPI Summer Bootcamp: a series of CMDC courses on digital publishing for selected CMDC students and others in the community.
Nouspace Press: a CMDC digital academic imprint that works with writers, artists, curators and scholars to build, distribute and/or exhibit innovative works of digital writing and art.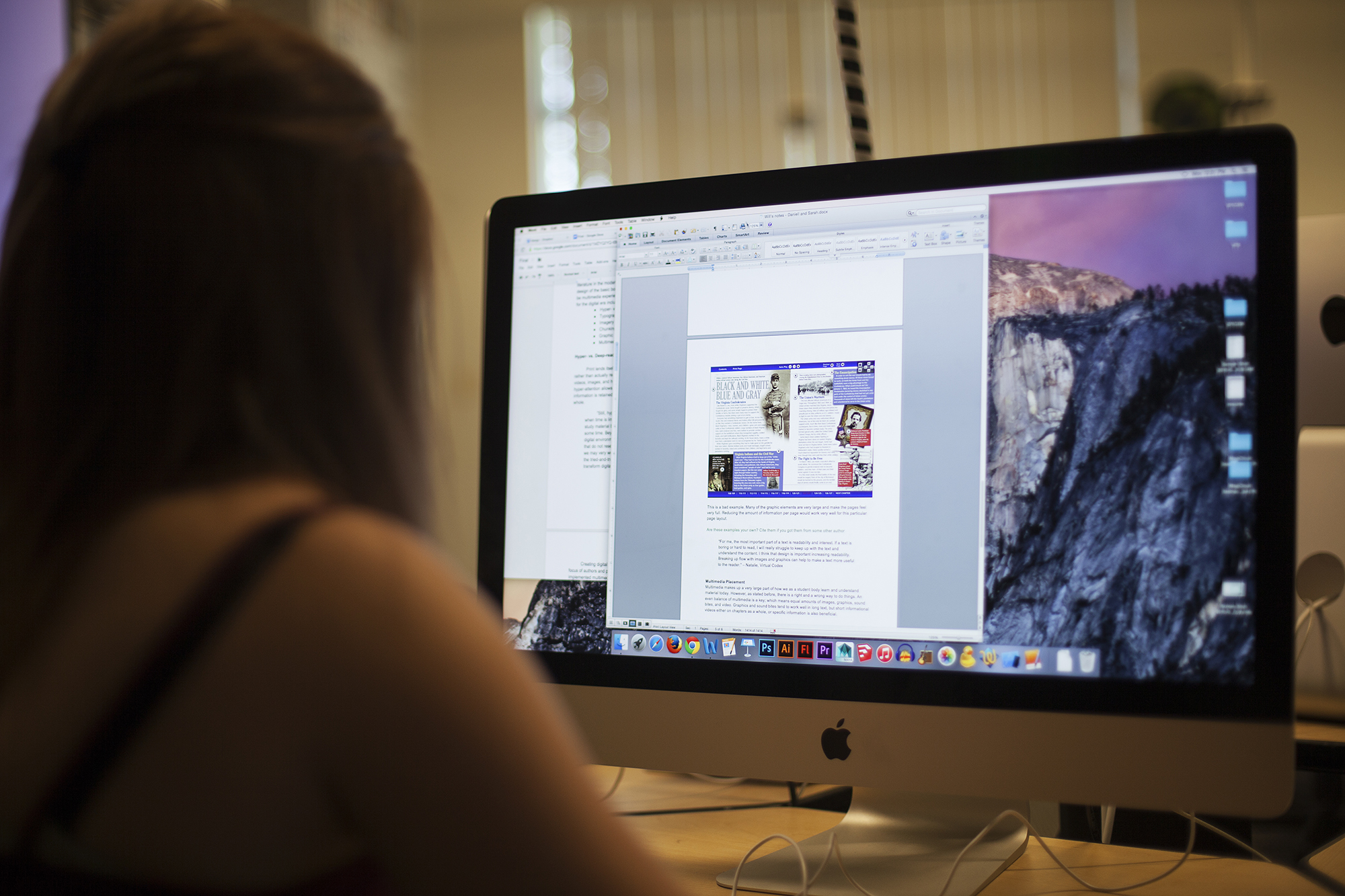 Concept:
Designed as practiced-based research, DPI is an initiative to model a digital academic press in all areas of publishing: peer review, editing, design, production and distribution. DPI will seek collaborations with emerging and established digital artists, writers and scholars to publish multimodal, web-based works for multiple devices.
With a few exceptions, contemporary digital artist/scholars self-publish on the web or through art institutions. However, ambitious digital writing projects, that deserve wide critical attention, still require traditional publishing services to vet, edit, proofread, design, build and distribute.
There is a great need for academic digital presses to offer these editorial services, but there is also a need for these presses to embrace digital innovation, open-source practices and social media in the dissemination of ideas. Established academic presses are innovating in the digital space, but it is often under the financial constraints of the industrial marketplace, the making and shipping of books. An academic press focused solely on digital publishing not only relieves much of these physical and monetary constraints, but also provides many educational benefits for students and the community by sharing rather than creating silos around knowledge.
DPI will begin by initiating prototype projects. Artists and writers working in the fields of digital art, electronic literature and digital scholarship will be selected to develop multimodal projects specifically for DPI's method of HTML5 publishing. Projects will be selected based on their creative uses of web-based interaction, databases, multimedia and/or social media by the DPI Editorial Team. Projects will then be designed and built by CMDC students in the DPI Summer Bootcamp under the supervision of faculty and in an iterative process that models how publishers and authors work in a digital context. This publishing process will be a part of CMDC students' own research as designers, developers, production managers and future entrepreneurs in the field. Finally, these works will be published by Nouspace Publications, an extension of the CMDC's Nouspace Gallery. Through each iteration of a publication process, there will be a further refinement of code, templates, and design approaches, resulting in best practices of digital publishing that will be shared with the academic and business communities.
Methodology:
Looking beyond the current "eBook" as a model for digital publishing, DPI will embrace the affordances of traditional web publishing and work with web standards, such as HTML5, CSS3 and Javascript, to design, author and distribute digital books for all web-based devices: desktops, laptops, tablets and phones. A book, whether artistic or scholarly, has the most network value when it has a URL. Being web-based and open source, however, does not mean that other components of a publishing project can't be sold or distributed in contexts beyond the web. Publishing projects are most network-friendly when they come in modular units. Units of a digital book may include thematic sections, individual chapters, maps, information graphics, image galleries, audio/video files at various sizes, access to databases, mobile apps, pdf downloads, POD booklets, live performances/talks, packages specifically designed for exhibition, etc.
Digital Publishing, like traditional publishing, works in stages or processes of development. However, digital and networked processes offer possibilities for rethinking and even redesigning how a "book" is brought to market. One important example of this difference is that errors or updates (shared by readers) in a web-based document can be fixed instantly by uploading a corrected file to a server, rather than going through a second print run. The idea of "maintaining" a digital book is new to academic publishing and is as much an authoring process as a publishing one.
The following list of process components of digital publishing is only a map for the start of DPI and will be developed and refined over multiple publishing projects. Changes in traditional publishing terms - "presentation" instead of "marketing" - are to orient thinking away from industrial models that emphasize the building and distribution of physical objects and to explore more iterative, ideational and networked processes.
Conceptual Work: seeding ideas, author/publisher discussion, planning/mapping
Creative Work: the author in collaboration with the publisher and designers
Editing: editing, peer review, proofreading, selecting and initiating work
Design:usability, navigation, imagery, typography, layout, color, animation, video/audio
Development:html5, css, javaScript, databases
Presentation: social media, press releases, exhibition and events, print, maintenance, debugging
Student Research
at The CMDC
The following projects were developed in classes DTC338 (Digital Publishing), DTC335 (Design and Composition) and DTC 477 (Advanced Multimedia Authoring).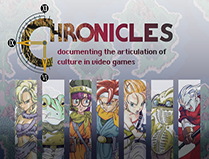 Chronicles, an extension of Dene Grigar and Stuart Moulthrop's Pathfinders project, focuses on Chrono Trigger, a video game, and applies the methodology of "traversal" from Pathfinders in order to capture and preserve these playing experiences, as well as document the articulation of culture in video games for generations to come.
This project takes advantage of an open source online multimedia book environment, known as Scalar, in order to make the resulting information available to video game scholars and enthusiasts alike. Besides video recordings of traversals, Chronicles offers insightful interviews from various video game players, high-quality images of physical artifacts, translations of in-game dialogue between localizations, and 25 pages of findings concerning the articulation of culture between Japan and North America.
A Summer Mini-Grant, from the Washington State University College of Arts and Sciences (CAS), assisted in the development of this research, helping fund the hardware and software needed to document and examine Chrono Trigger.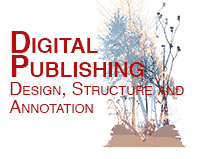 The final project of DTC 338: Digital Publishing is a collaborative publication about some aspect of the emerging field. This year (summer 2015), students wrote, built and published a multi-format book about design strategies, book structure and annotation tools in the creation of digital books. The publication is a material demonstration and artful distillation of the ideas explored in discussions, blog posts, readings and creative projects. Students designed the various formats of the book, using the Adobe Suite and the Scalar platform, contributed content and ideas, collected outside quotes, image examples and resources.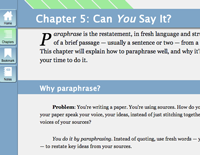 With support from Instructional Technologies, Inc. and Pearson, 10 selected CMDC students were challenged to model a digital textbook chapter on paraphrasing. While remaining within the book/chapter/section structure, students explored a variety of digital affordances that might enhance reading and learning, while remaining unobtrusive.
Pearson: Can You Say It?
Daniel Spung
Alex Chaudoin, Jenn Hansen and Amalia Vacca
Katie Fennely and Mychael Jones
Business and Academic Content
Kerry Supplee
Chelsea Parkhurst
Amalia Vacca