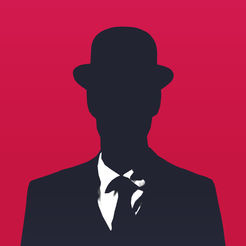 After sifting through these games that I would not consider ever playing if I had not taken this class, I found two that were very well created. I felt all the other games besides Blackbar, and Device 6 was lacking a great structure and were very obnoxious. Device 6 to some may not be a game in the most real sense; it requires a strict amount of attention. A series of short stories combined with interactive riddles.
Device 6 starts with a girl named Anna who seems to have a bit of a problem remembering how or why she is in a castle. Device 6 the game is full of strange devices and cryptic clues. Strange audio sounds and tons of locked doors to open divides this game into six separate chapters. The game has a minimalist art style and fantastic audio. What's unexpected about this game is it is mostly just text, but the story opens up like a book in that you swipe through words, but the structure is very abnormal. The text shifts to suit the gameplay. For example, the text will stagger like a staircase when you are moving down and will even split, twist and turn.
there are moments you will have to solve interactive devices that are password protected or need a code. There are audio clues throughout the game so you must have audio enabled. This game gives you many different ways to interact through text and audio, but those aren't just the things that keep the story moving, the text is also the game's map.
As for the game Blackbar, I found it was a bit slow and somewhat frustrating. If you are able to get something right, you will advance through the story, if you get the answer wrong you sit in limbo until your next guess. It's a touching and somewhat difficult game about loss and language, and while it doesn't seem like a game of the normal stature Blackbar gives us a story of communication between two women and parts of their letters have been blacked out by a dictator like system, like censorship. You must fill in the words that have been blacked out. Some of the words are a common sense solving Other parts of the game will have you solve a word puzzle, or put your memory to the test from an earlier conversation. Some puzzles are a bit mysterious, but there's enough reasoning behind them that, when you FINALLY figure out the HARD ones, you can breathe again. The narrative is what really makes this game. It's about the importance of language and the price of censorship.