2018-19 Live Stream Traversals Schedule


The Electronic Literature Lab's collection of important––and fragile––works of hyperfiction and poetry published on removable disks are again the focus of this year's Live Stream Traversals (re: performances) via YouTube. All events are free & open to the public.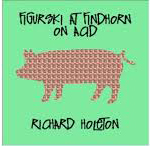 Friday, October 26: Kathryn Cramer's "In Small & Large Pieces" (1994)
Friday, November 9: Deena Larsen, "Samplers" (1996)
Friday, January 25: Megan Heyward, "Of Day, of Night" (2004)
Friday, February 22: Richard Holeton, "Figurski at Findhorn on Acid" (2001)
Tuesday, March 26: Stephanie Strickland, "True North" (1997)
Friday, April 26: Judd Morrissey & Lori Talley, "My Name is Captain, Captain" (2002)
Friday, May 10, George Landow, "The Dickens Web" (1992)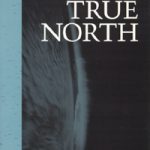 For more information, contact Dr. Dene Grigar, Director, Electronic Literature Lab at dgrigar [@] wsu [dot] edu.
This series is offered through generous support from WSU's Lewis E. & Stella G. Buchanan Distinguished Professorship.