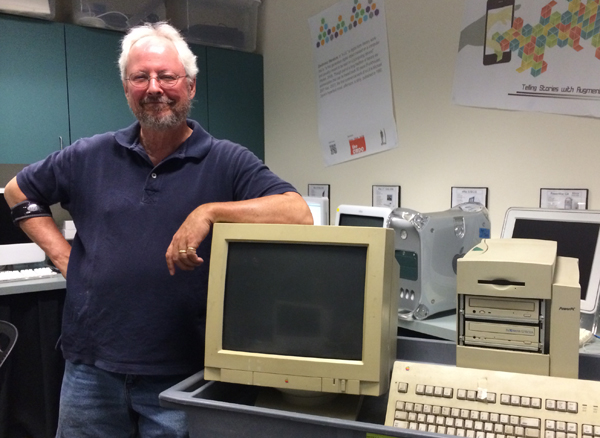 Bill Bly, author of We Descend, Will Visit ELL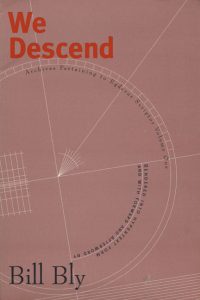 Bill Bly, the author of We Descend (1997), will visit the Electronic Literature Lab on Friday, September 14.
Bly also authored the online chapbook Wyrmes Mete (2002). His print poems and stories have appears in 5 AM, Amelia, American Poetry Anthology, Antigonish Review, Encore, Explorations '95, MacGuffin, Runes, Yahoo! Internet Life, and Zone 3, along with articles and reviews in Books & Religion, Didaskalia, The Drama Review, Tekka, and Trinity News. He has taught writing at New York University, Fordham University, and Wagner College, where he ran the Writing Program, and has won the Stanley Drama Award, competitive residencies at Shenandoah Valley Playwrights Retreat, Ploughshares International Fiction Seminar, and Vermont Studio Center, as well as fellowships from the Shubert Foundation and the Empire State Institute for the Performing Arts.
Bly's We Descend, Volume One was produced with the Storyspace authoring system and published on floppy disk in 1997 by Eastgate, edited by Diane Greco, author of Cyborg: Engineering the Body Electric and historian of science. Volume Two, containing new material not found in Volume One, was published by the author on the web in 2011.