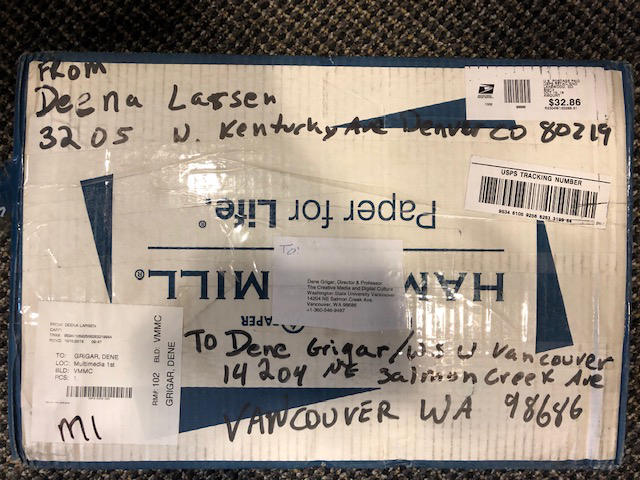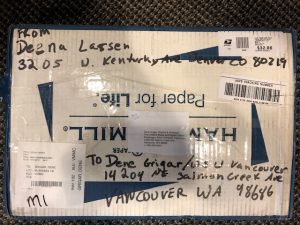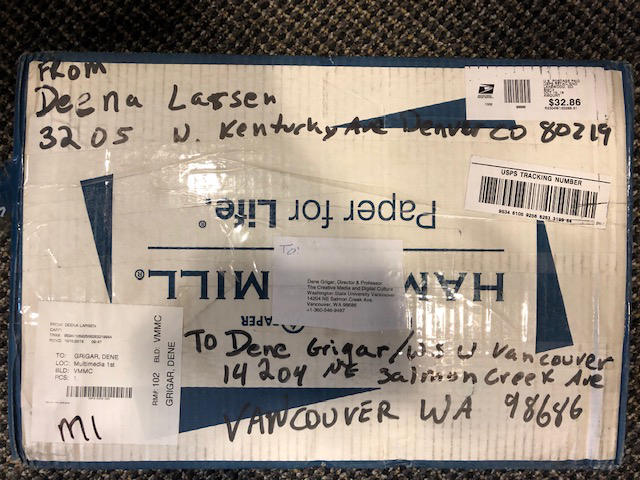 Deena Larsen, the pioneering electronic literature artist who created such important works as Marble Springs (1993) and "Disappearing Rain" (2000),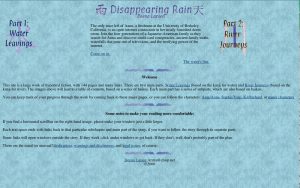 among others, is coming to ELL to give a Traversal of her work "Samplers" (2001), her collection of "Nine Vicious Little Hypertexts." In preparation, she sent us four boxes of her papers, media, and ephemera to be added to ELO's collection of artists works and papers––including her planning materials for "Samplers." We gave the audience at the last Traversal a peek at the contents of the posters, so if you were there, you got to see a teaser of the materials going into the ELO Repository.
One of my favorite discoveries in one of the boxes was this flyer advertising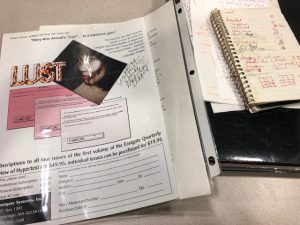 Mary-Kim Arnold's "Lust," which we highlighted at last year's Traversals. The flyer is signed by Arnold and addressed to Larsen. Such a find!
The date and time of Larsen's performance is Friday, November 9 from 12 noon-1 p.m. PST. Be there. You will not be disappointed.