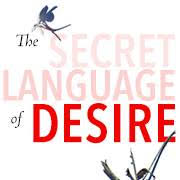 Literary Mobile Apps as the Next Frontier of Digital Preservation
As many of us lament the loss of Flash, an event looming in 2020, [1] yet another frontier of digital preservation awaits us: literary mobile apps. Or shall I say, has been looming ever since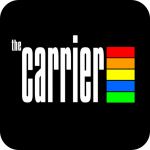 Evan Young's The Carrier (2009), the first literary mobile app, [2] went dark a few years back? Or how about the loss of some of my other personal favorites, Aaron Reed and Jacob Garbe's multi-platform opus, Ice-Bound (2014), which is no longer available for Apple devices? Or Erik Loyer's haunting narrative, Strange Rain (2011), now gone? Luckily, Loyer has updated his sci-fi work, Upgrade Soul (2012, 2019), which has not been available for a while.
Besides the works already mentioned, I also own others by Loyer and Reed and those created by Jason Edward Lewis, Stephanie Strickland and Ian Hatcher, Jody Zellen, Samantha Gorman and Danny Cannizzaro, and Megan Heyward that still work on my new iPad. I began collecting these literary mobile apps and holding them on an older mobile device unplugged from the internet and, so, unable to be updated to the newest operating system. But holding works on an older, un-upgradable mobile device works only if one never loses the mobile device or the device does not break. In truth, it is not the optimum way to save the work.
I am thinking about this problem today (instead of writing another essay for Rebooting E-Lit, Volume 2) because I spent Wednesday with the ELL Team experimenting with recording playthroughs of Megan Heyward's iPad app, The Secret Language of Desire (2015). Heyward had been in the lab with us for over a week preparing for her Traversal of her interactive narrative, of day, of night (Eastgate Systems, Inc., 2004), and we thought it would be good to record her app while she was here. Specifically, we wanted to explore screen recordings as a way to hold on to the work and make it accessible to future audiences. As with all of Heyward's e-lit, The Secret Language of Desire is visually stunning, well-written, and very multimodal. Sound particularly stands out as a strategy to immerse readers in the work, while touch requires readers to engage closely with it. Because Heyward has not updated the app, it is no longer showing up in the App Store. The copy I saved on my mobile device still works beautifully, as you can see below in the play-through. [3]
The thought that a work created a mere four years old would be already outmoded should send chills up the spine of any media scholar. But those of us who make apps, especially for Apple devices, know the challenges of keeping apps available in the marketplace.
For preserving mobile apps, we can use the built-in recording mode available for iOS 11 (or later) or a variety of recording apps for earlier devices. [4] So, recording is not an arduous task. That said, while screen recording serves as an effective way of documenting the content of the work, it does little for illustrating the human experience with it––which, as anyone knows who follows this blog, lies at the center of the ELL Team's preservation philosophy. What we will need to do in the future is to expand the Traversal to include mobile media. Hosting Heyward in the lab for the past two weeks has therefore expanded our scope. Besides e-lit published on floppy disks and CD-ROMs, and with outmoded software like Flash and Shockwave, we need to work on preserving mobile apps. Now for the funding . . .
Notes
[1] See the post about the grant proposal the ELL Team made to the National Endowment of the Humanities to preserve 447 works of Flash and Shockwave.
[2] The release of The Carrier in 2009 marked the first time that a complete creator-owned graphic novel was published first and exclusively in a digital format for any mobile device available in the US, specifically the iPhone. The story unfolds in real time over the course of 10 days. It also includes information delivered through email or through Push notifications, and uses geo-location services to enrich a reader's overall story experience.
[3] With permission of the artist, of course.
[4] See https://www.wondershare.com/screen-recorder/best-ios-screen-recorder.html for suggestions.