Getting Ready for MLA 2020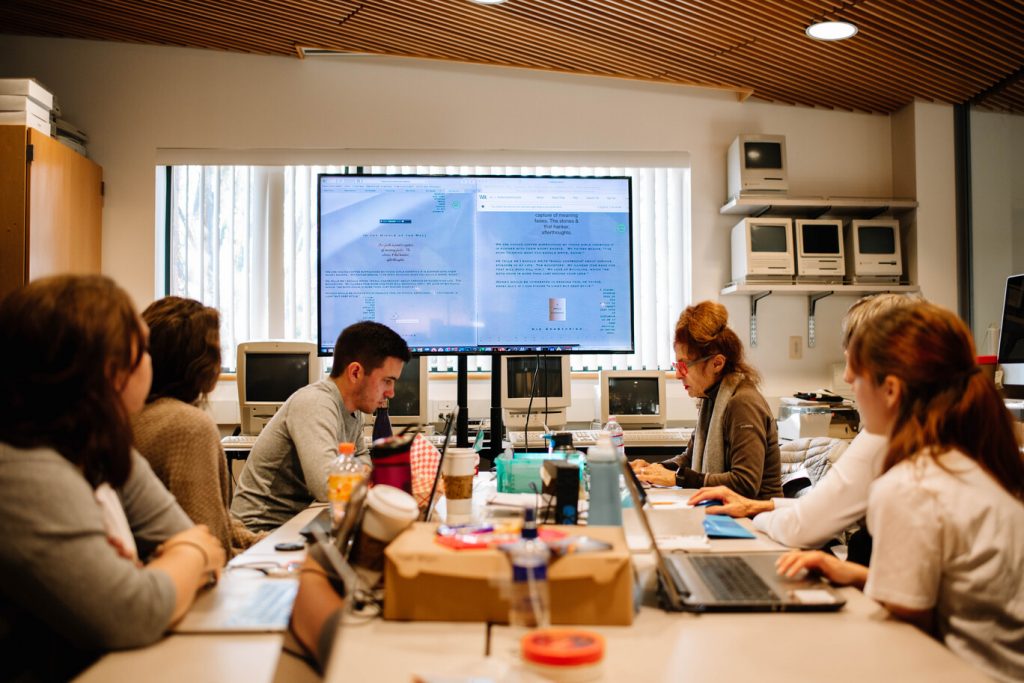 We spent the day getting ready for MLA 2020 which is taking place in Seattle, WA this year. Our session, #594 Making, Preserving, and Curating Born-Digital Literature, is included in the ELO's special session and features the work we have been doing in the lab for the last year. The program describes the session as:
This session features interactive demonstrations about the creation, preservation, and curation of digital literary works that take advantage of the specific affordances of digital environments; participants discuss tools and strategies for making digital literature and integrating it into the literature or language classroom.
Time: 3:30 PM–4:45 PM Jan 11, 2020
Place: WSCC – Chelan 2
https://mla20.org/event/member/630023
Station 1: "Preserving Electronic Literature in a Media Archaeology Lab"
Station 2: "Anthologizing Electronic Literature as a Field Building Activity"
Leonardo Flores, Appalachian State U: President, Electronic Literature Organization
Station 3: "Making and Preserving Egypt: The Book of Going Forth by Day"
Marjorie Luesebrink: Board Member, Electronic Literature Organization
Station 4: "Tech and Text/iles: Engaging Materiality in Electronic Literature"
Anastasia Salter, U of Central Florida: Board Member, Electronic Literature Organization
Station 5: "Documenting a Graduate Course in Electronic Literature with Scalar"
Richard Snyder, PhD Candidate, Washington State U, Pullman
Julian Ankney, Washington State U, Pullman
Nicholas Binford, Washington State U, Pullman
Nazua Idris, Washington State U, Pullman
Kathryn Manis, Washington State U, Pullman
Ricardo Ramirez, Washington State U, Pullman
Troy Rowden, Washington State U, Pullman
Rosamond Thalken, Washington State U, Pullman