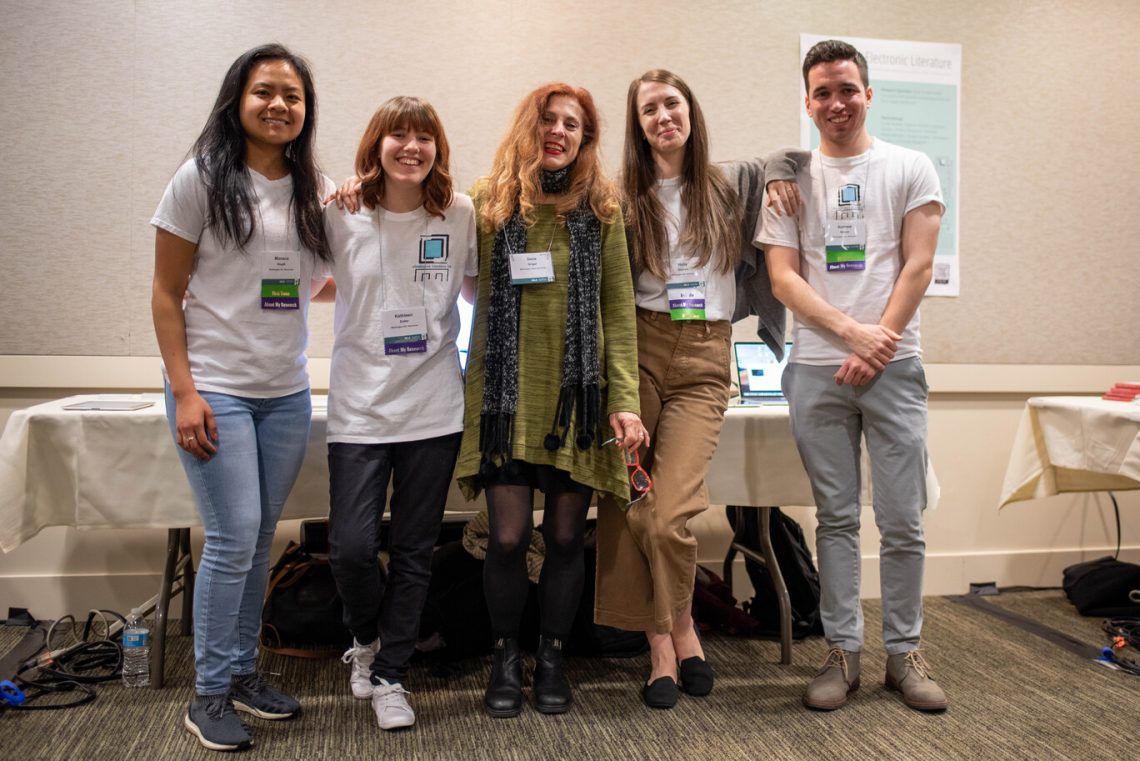 A Successful Presentation at the MLA 2020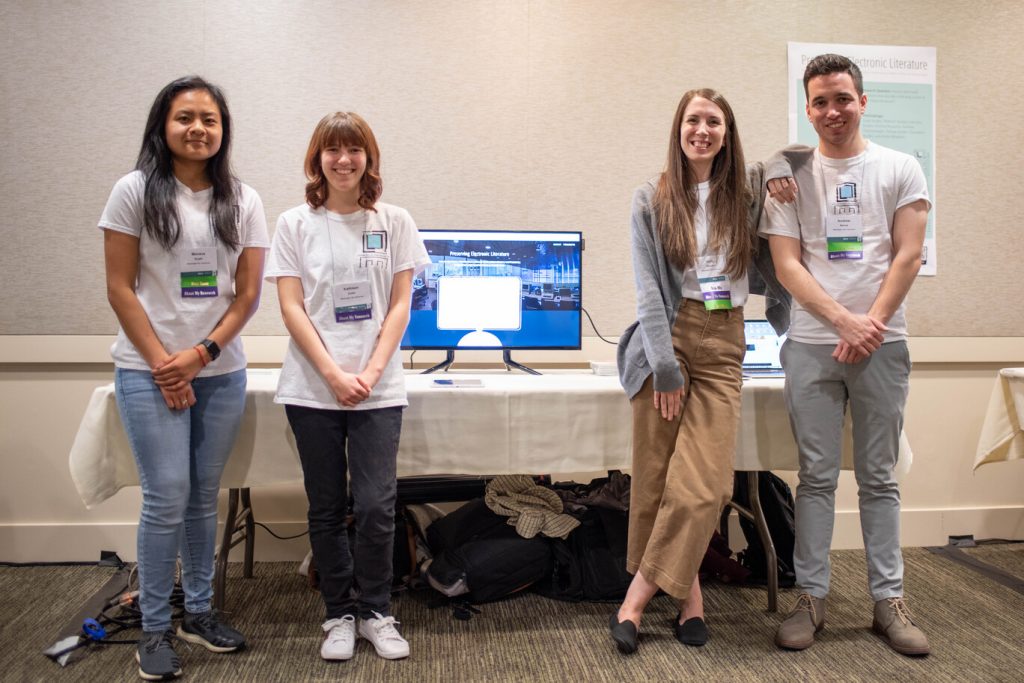 The ELL Team, led by Holly Slocum, gave an excellent presentation at the Modern Language Association 2020 conference on Saturday, January 11. We were part of the Electronic Literature Organization's special session, #594 "Making, Preserving, and Curating Electronic Literature." Close to 50 people attended the six interactive demonstrations. All visited our station and looked over the materials we brought with us to the event. Participating members of the team included (along with Slocum and Grigar) Kathleen Zoller, Moneca Roath, and Andrew Nevue.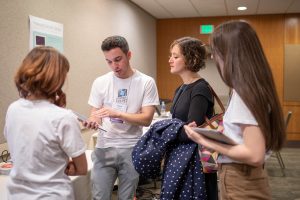 The team showed nine of the projects on which we have been working over the last year, including developing the metadata for the ELO Repository; preserving Flash and mobile apps works; restoring collections, journals, and works of e-lit; among others.
While there, the students also had the opportunity to meet e-lit artists Amaranth Borsuk, M. D. Coverley, Aaron Tucker, Anastasia Salter, and Annie Grosshans.
The event was great preparation for WSU's SURCA and WSUV's Research Showcase events coming up this spring in Pullman and Vancouver, respectively.