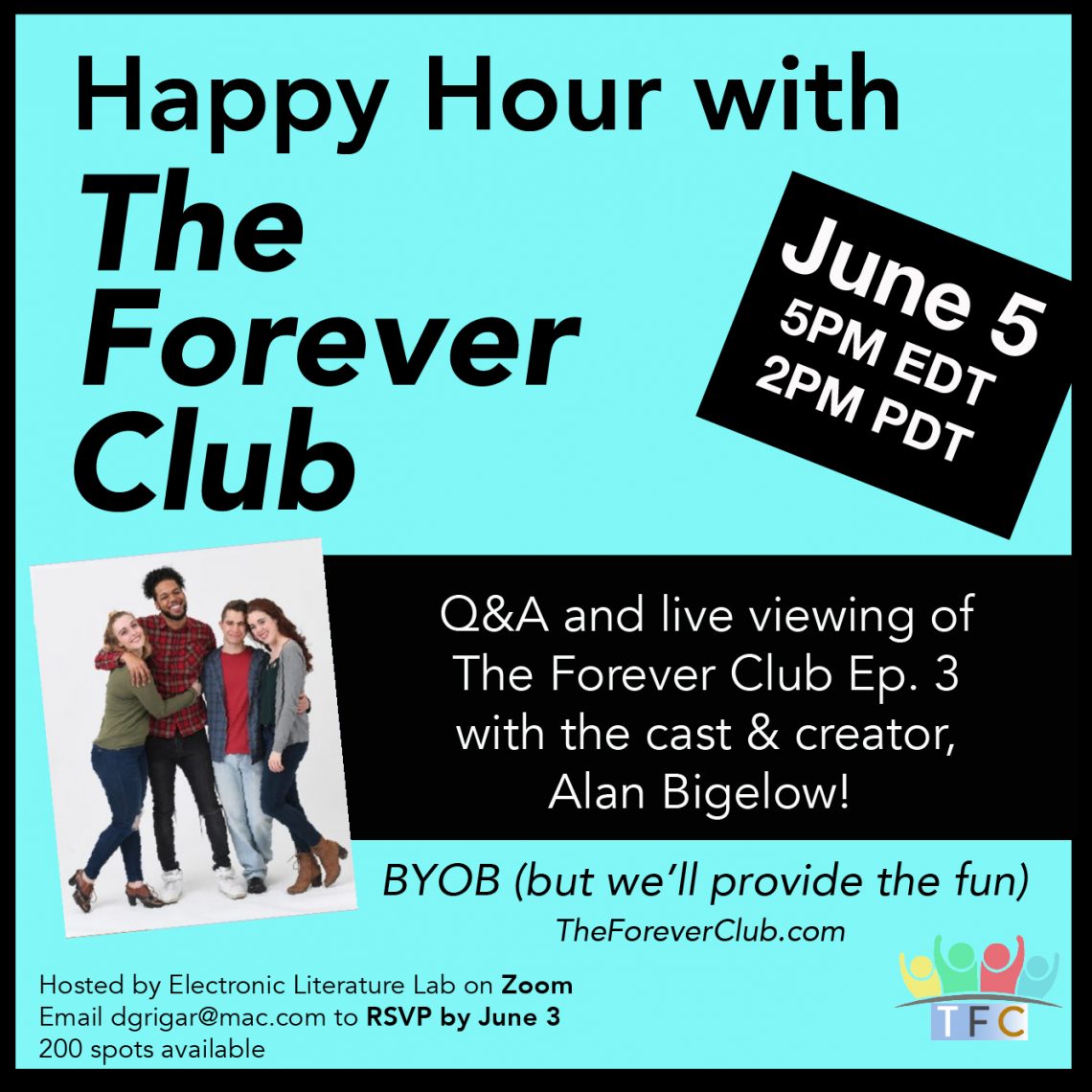 Happy Hour Featuring Alan Bigelow
Join us at a virtual Happy Hour featuring noted e-lit artist Alan Bigelow and the cast from his ensemble web comedy, The Forever Club, on Friday, June 5, 2020 at 5 P.M. EDT/2 P.M. PDT via Zoom.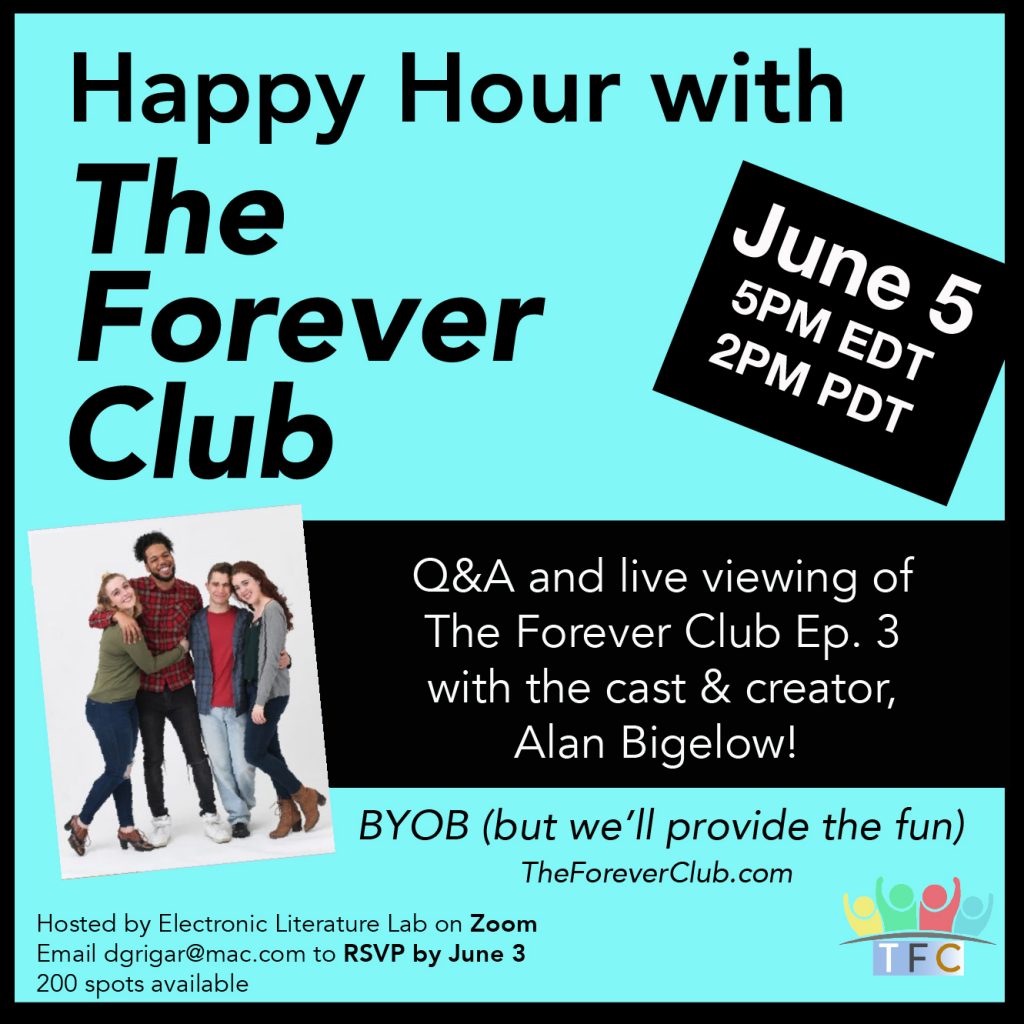 The Forever Club is a 6-episode series created as mash-up of videos, texts, interactive elements, and visual remnants of social media about the antics of four very close friends Jordan, CJ, Karen, and Gabe. At the Happy Hour we will screen Episode 3, "Let's Get Drunk," where the friends challenge each other to a drinking contest. Bigelow and members of the cast will be on hand to talk about the work and its production.
No matter how strange things get, and no matter how strained the moments between the four of them, they remain friends. Forever. #spreadthelove
The event is BYOB, but we'll supply the fun!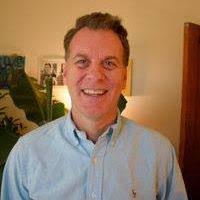 Bigelow is an award-winning electronic literature artist based in Buffalo, NY. His writings, installations, and conversations have appeared in the Library of Congress (USA), SFMOMA, La Bibliothèque Nationale de France (Paris), Turbulence.org, Rhizome.org, The National Art Center (Tokyo), Los Angeles Center for Digital Arts, FAD, VAD, FreeWaves.org, The Museum of New Art, Art Tech Media, FILE, Blackbird, Drunken Boat, IDEAS, New River Journal, Hallwalls Contemporary Arts Center, and many other places worldwide. He is the recipient of the Robert Coover Award for Electronic Literature (2017); the Judge's Prize, Opening Up Digital Fiction Writing Competition (2017); First Runner Up, Digital Humanities Awards (2016); and the Lauréat du Prix Poésie Média, BIPVAL international Prix de Poésie Média (2011). You can access his works at his website, https://webyarns.com.
To join us, contact dgrigar[at]gmail[dot]com for the Zoom information. Visit The Forever Club website at https://webyarns.com/wp2/.
And, YES, you can bring a friend!