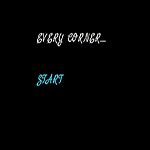 About "Every Corner"
"Every Corner" is a short story on the elements in nature that are extensions of life. It is a piece that pushes for its viewers to look at their surroundings and see that life brings diversity. Every corner was inspired by the outbreak of a virus known as COVID-19. The author illuminates how there is still life in the things around you, even though there are those being lost due to this virus. Confinement to your home does not mean that life has stopped, its just means that life is being refined.
URL to the work: https://dtc-wsuv.org/sbush20/every-corner.html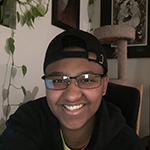 Sandra Bush is a student at WSUV studying Digital Technology & Culture. She works on construction projects that often are used in church plays and house concert gatherings. She is an avid photographer, who has worked at weddings and fashion shows. She has assisted in audio/visuals for plays and religious concerts. She was a stage manager for a few plays. She has assisted in songwriting for various church bands in the California area. Her most recent work is on a non-fiction storytelling on the Shanghai Tunnels, in which, she worked directly with the founder and curator of the existing tunnels.