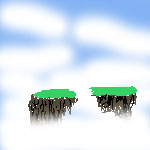 About
"Isle of God"
"Isle of God" is a choose your own adventure story set in the floating City of Lyrics, where everyone and everything has a song and a story to tell. It is a paradise, where anyone may play whatever they wish, in a technological wonderland, all aimed towards the goal of divine creation. You, however, play the role of a savior or destroyer, in a bid to either stop the birth of a new god, or to shepherd the people from harm. In Isle of God, the player will have to make a choice, and that choice will have consequences.
URL to the work: https://dtc-wsuv.org/sjordan20/Isle_of_God/IsleofGod.html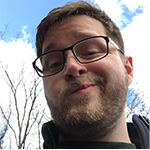 Seth Jordan grew up in Vancouver Washington, where he lives to this day. Influenced by linguistics, Seth seeks out varying points of view from around the world, and aims to spread knowledge and acceptance where he can. This goal has guided him on his winding path from Engineering, to Military, to Teaching, and finally to Game Design. Through his colorful life experiences Seth has learned to weave playful escapes into other worlds with his work. Thanks to the help of the prolific writer Damon Day, Seth has brought the tale of Isle Of God to life for you here.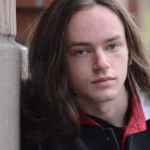 Born in California, Oceanside and somehow winding up in Vancouver Washington, Damon Day has always had an interest in creative writing, and as the head writer of Isle of God, I was allowed to flex my writing muscles in order to create a tale that would draw the reader in. With Seth Jordan, we managed to create a 24,000 word tale in the timespan of at least five days. Not bad, if I do say so myself.