Read: Network Writing, Rettberg
Blog: Explore the works below so that you get familiar with some of the genres of network writing as described by Rettberg. How is the network, often invisible to us as we "engage" online, made visible in these works? What is the literary value of these works? Do they engage emotionally? Do they stimulate your thinking about the networks we live with?
---
IN-CLASS TOPICS/ACTIVITIES: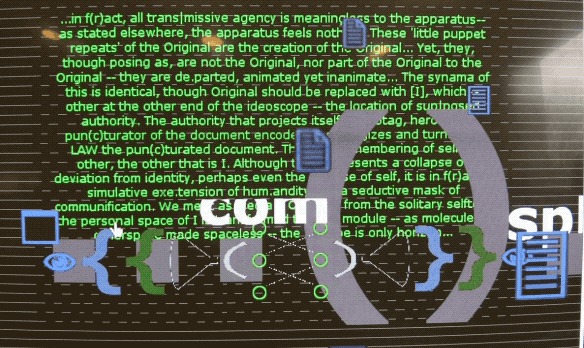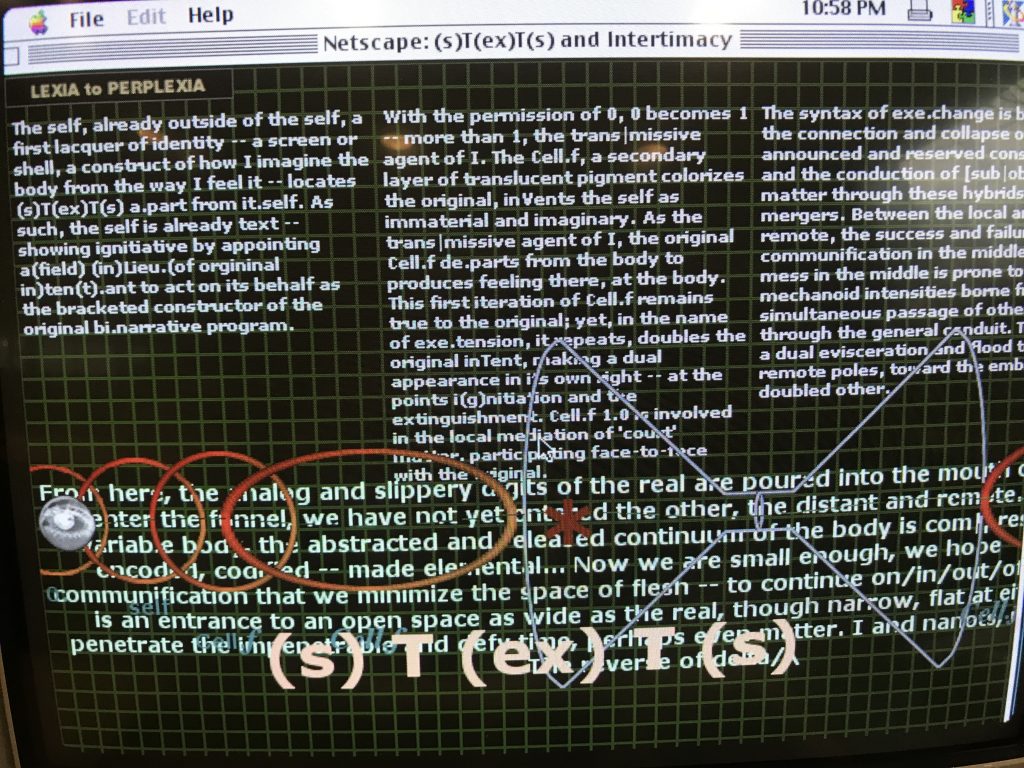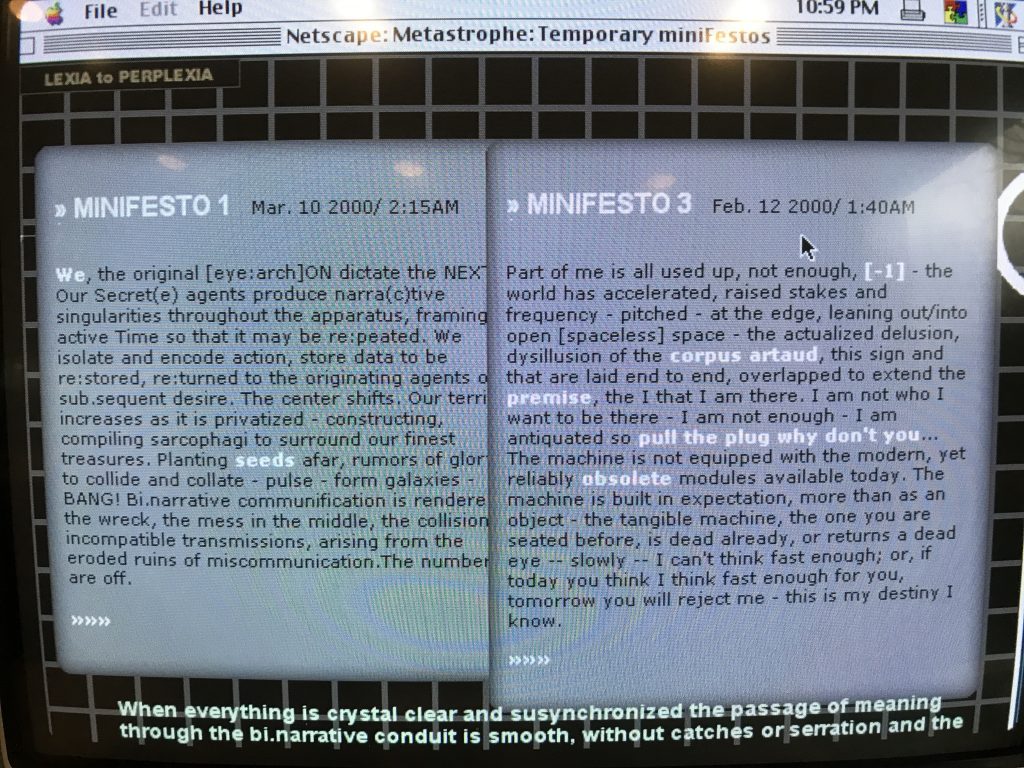 CODEWORK:
FLARF:
WEBSITE (Homepage) FICTIONS:
EMAIL NOVELS:
BLOG FICTIONS:
TWITTER FICTION:
INSTAGRAM FICTION:
COLLECTIVE WRITING:
NETPROV:
NETWORK CRITIQUE:
DIGITAL VERNACULAR FICTION:
IN-CLASS EXERCISE:
Network Writing with Pods: Flarf, Collaborative, Codework
Final Essays (40%)

Write an 2500-3000 word digital essay or research paper about a particular work or a comparison of 2-3 works; or about processes, techniques, themes and/or genres discussed in class. The topic is quite open. Use in-class scholarly readings, screen grabs/captures and any outside resources that you find helpful. Please provides a bibliography for all resources and citations.
OR
Create a work of electronic literature (with Twine or HTML) that explores themes/topics/processes discussed in class. The creative work should include a 500-1000 word artist statement discusssing the ideas you are exploring in the work. It should engage with class readings.
Topics must be emailed to me for approval.
You may use Twine or HTML to present your paper.
Drafts of essays will be posted on the blog for proof-reading by peers in class and by me. These drafts will be graded 10% of the final grade.