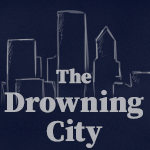 About
"The Drowning City"
Developed from the minds of Katya Farinsky and Elyse Mollahan, "The Drowning City" borrows conventions from Eastern Literature and classic Noir Detective Stories to immerse the user into a mysterious city plagued by perpetual rain. Players are tasked with finding a recently missing child in an environment rich with vivid imagery and a strong atmosphere of mystery. To solve the case, and rescue the missing child, players will need to discover the secrets of the drowning city while evading the dark forces attempting to unleash an ancient evil upon the city.
URL to the work: https://dtc-wsuv.org/emollahan19/dc/Farinsky-Mollahan-Twine.html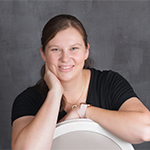 Katya Farinsky is a Junior at Washington State University Vancouver studying Digital Technology and Culture in addition to pursing the Professional Writing Certificate and the Game Studies and Design Certificate. Katya is an inclusive and diligent student who enjoys working in teams to complete creative projects which produce a lasting positive impact. Her strengths include project management, multimedia design, content creation, and technical writing. When not in school Katya can be found rowing at Vancouver Lake or enjoying the latest content from Disney, Pixar, Marvel, and Star Wars. She looks forward to graduating in May of 2021 with academic honors.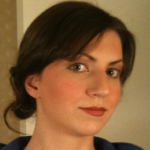 Elyse Mollahan is a Senior at Washington State University where she is completing her Bachelor's of Arts in Digital Technology and Culture along with the Game Studies and Design Certificate. She developed her passion for game development and storytelling during her time at Portland Community College where she completed an Associates of Applied Science prior to attending WSU Vancouver. Elyse is a talented artist with a sketchbook always within reach to draw or write her ideas and stories. Her goals are to one day create new original stories, either as Video Games or Films, to entertain and inspire future generations.