Alan Bigelow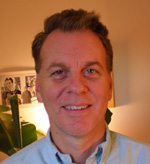 Alan Bigelow was the 2011 winner of the BIPVAL international Prix de Poésie Média. His work, installations, and conversations concerning digital fiction and poetry have appeared in Turbulence.org, Rhizome.org, SFMOMA, Los Angeles Center for Digital Arts, 14th Japan Media Arts Festival (The National Art Center, Tokyo), MLA 2012-2013, FAD, VAD, FreeWaves.org, The Museum of New Art (MONA, Detroit), Art Tech Media 2010, FILE 2007-2012, Blackbird, Drunken Boat, IDEAS, New River Journal, Hallwalls Contemporary Arts Center, and elsewhere.
To learn more about Alan's work, visit:  http://www.webyarns.com
Contact: eabigelow@gmail.com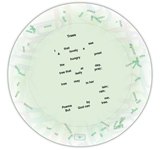 About "This Is Not a Poem"
"This Is Not A Poem" takes the famous poem "Trees" by Joyce Kilmer and, transcribing it onto a "scratchable" disk, makes it into a toy, a game, and a language engine.
The piece is online (or available offline with a CD), and a visitor can navigate the work by mouse movements on the poem text and disk. "This Is Not A Poem" is infinitely playable, in the sense that once the text has been deconstructed, it can berenewed and played again.