Evan Young & Geoffrey Young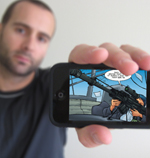 In addition to his work on The Carrier, Evan is known in comic circles for having co-written and co-published The Forgotten, an indie comic that is currently in development as a full-length Hollywood feature. He has taught English in Bangkok and New York City and spent many years in the professional digital and print publishing industry. He is currently a creative director for an advertising agency in Pennsylvania.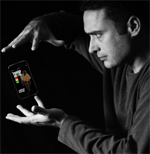 In addition to his work on The Carrier, Geoff has a long history as a programmer involved in open-source software. Geoff has been a frequent speaker at  influential software conferences such as the O'Reilly Open Source Convention and ApacheCon; he is lead author of the well-received mod_perl Developer's Cookbook and is an officer in the Apache Software Foundation.
To learn more about Evan's and Geoffrey's work, visit:  http://www.carriercomicbook.com/
Evan: evanyoung623@gmail.com
Geoffrey: geoffrey.young@gmail.com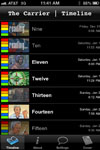 About The Carrier
The release of The Carrier in 2009 marked the first time that a complete creator-owned graphic novel was published first and exclusively in a digital format for any mobile device available in the US, specifically the iPhone.
The comic book is written by Evan Young and drawn by Luiz Borges and Will Walber. The iPhone application was developed by brothers Evan and Geoffrey Young under their app developing company StopWatch Media.
As a graphic novel, The Carrier is a globe-spanning action and espionage story about a man who has a briefcase attached to his wrist, but he doesn't know how it got there or what is inside it.
As an iPhone app, The Carrier is a multimedia experience that unfolds in real time over the course of ten days. Simply put, if something happens at 3:21 a.m. in the comic, you read it at 3:21 a.m. in real life. Additionally, The Carrier iPhone app also includes many extras that are delivered through email or through Push notifications, and uses geo-location services to enrich a reader's overall story experience – all of which tap into the iPhone's innate and innovative technological capabilities.