> Game Design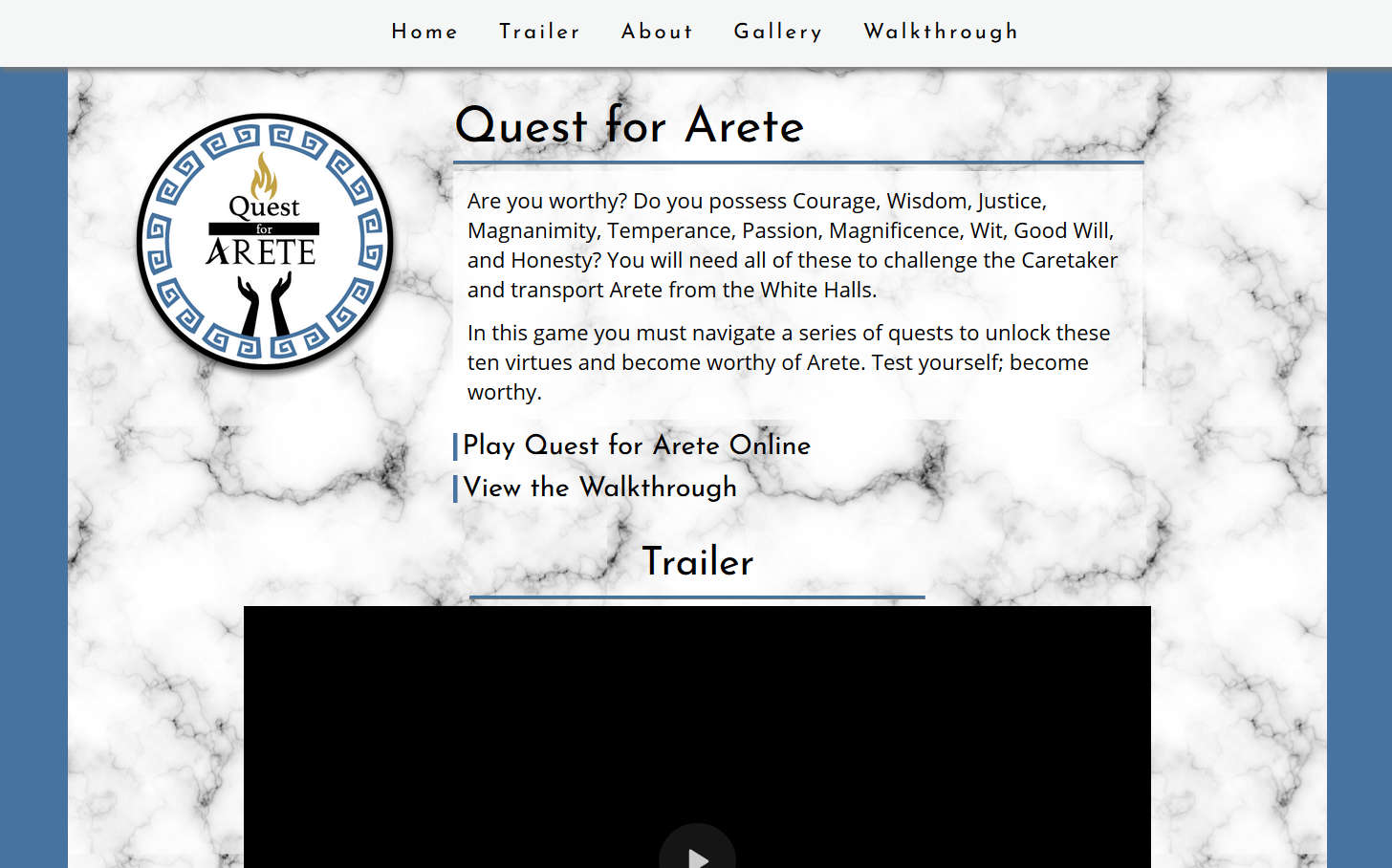 Quest for Arete
In November of 2020, I took place in a (virtual) GameJam weekend in which our team created Quest for Arete, a text-based game that tasks the player with completing several puzzles, all themed around Ancient Greece and achieving a virtuous life.

Following the GameJam, several participants--including myself--continued to refine and update Quest for Arete. My roles were as a puzzle/level designer, writer, and copy editor. In January 2021, I left the project due to scheduling conflicts.

Development for Quest for Arete is currently ongoing. In March of 2021, the game was awarded Washington State University's top honor "Crimson Award" in their 2021 SURCA (Showcase for Undergraduate Research and Creative Activities) competition in the Humanities category.

Quest for Arete is available free to play online or download, and can be found here.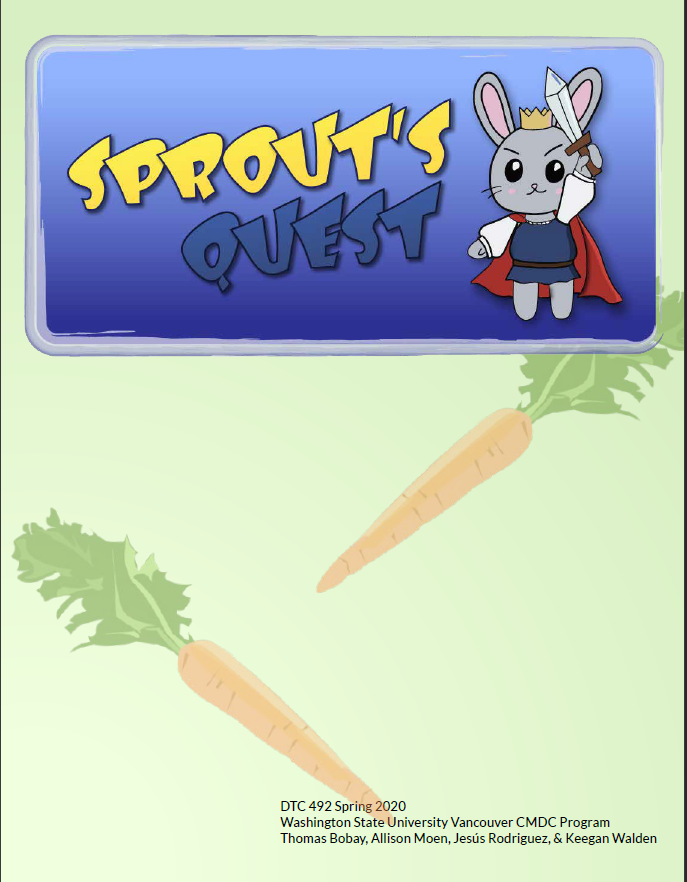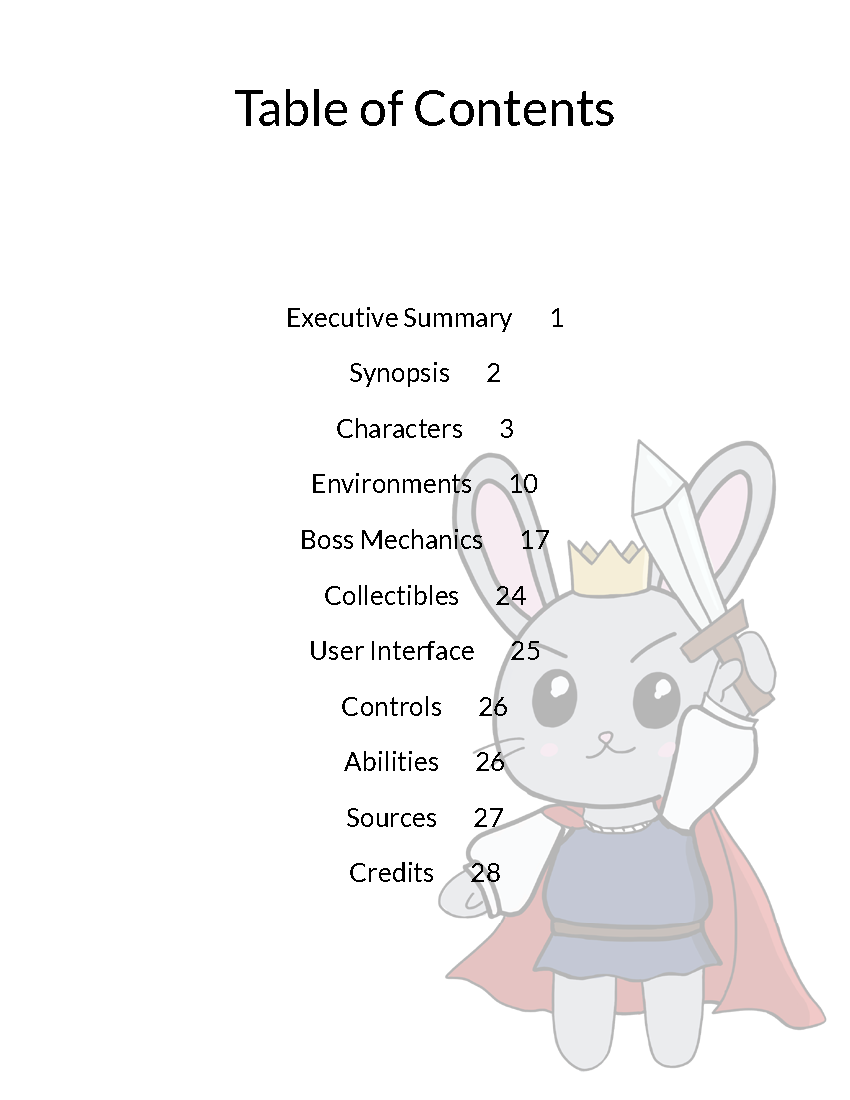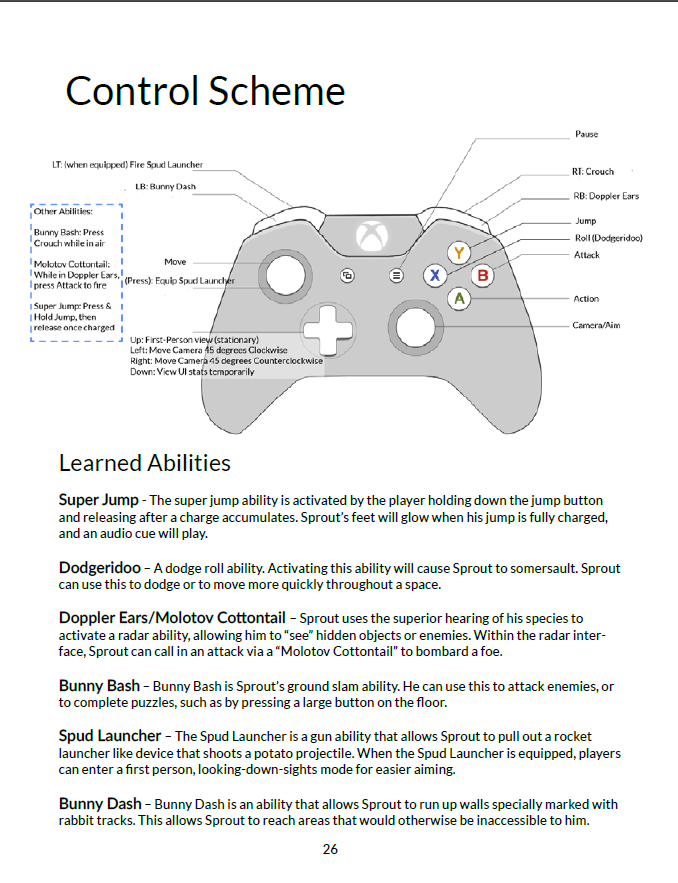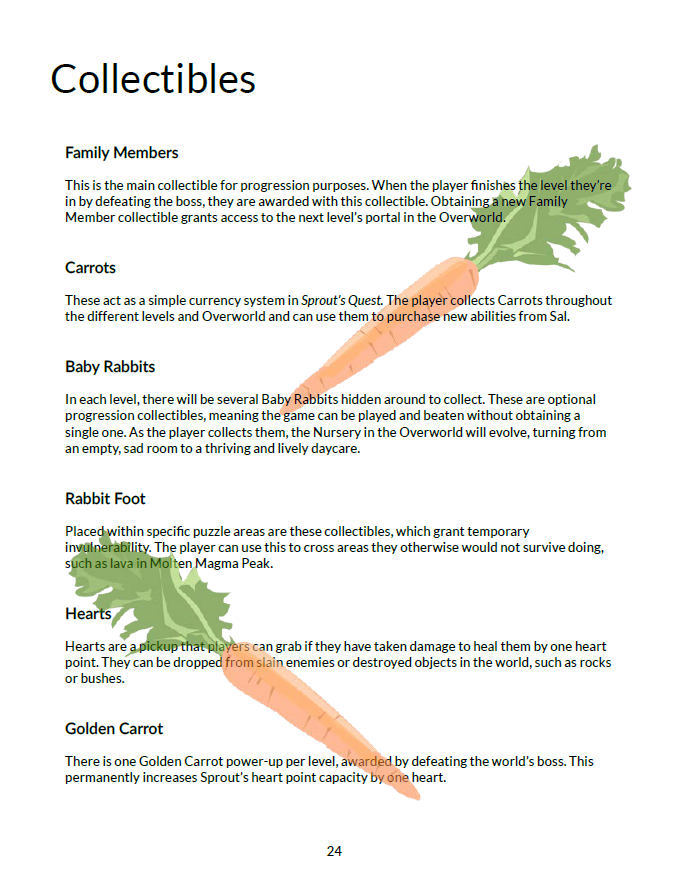 Sprout's Quest
Sprout's Quest was conceived primarily by myself and fleshed out with the help of my small team. Together, we created a 28 page Game Design Document (GDD) for our game.

Sprout's Quest is a kid-friendly 3D platformer inspired by classics like the Spryo or Banjo-Kazooie series'.

Being a small team, I had a hand in nearly every element of Sprout's Quest, including concept developer, GDD copy editor and writer, level/puzzle designer, character designer, mechanics designer, and more. What I'm most proud of from this project are all the pun names I came up with (Molotov Cottontail, Dodgeridoo, etc.) and how quickly I was able to produce a high-quality GDD under a crunch.