Read: Kinetic and Interactive Poetry, Rettberg
Works:
Blog: After reading Rettberg's chapter, explore the works of digital poetry listed above. Choose 2-3 that most interest you for a more in-depth discussion of the works in the context of modernist poetry practices such as "concrete poetry", symbolism, futurism, visual poetry or "vispo", sound poetry and film poetry.
---
IN-CLASS TOPICS/ACTIVITIES:
Live Stream Traversal of Richard Holeton's Figurski at Findhorn on Acid: 2:30 p.m.-3:30 p.m.
TALK: Digital Poetry
Symbolism:
Stephane Mallarme – A Throw of the Dice Will Never Abolish Chance, 1897
Futurism: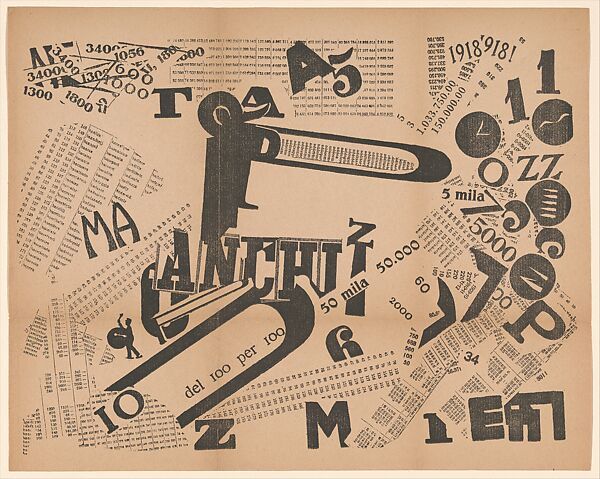 Filippo Tommaso Marinetti – A Tumultuous Assembly. Numerical Sensibility (1919)
Lettrism:
Isidore Goldstein (Isou) – 1940s
Roland Sabatier.
Concrete Poetry:
Calligramme, by Guillaume Apollinaire (1910s)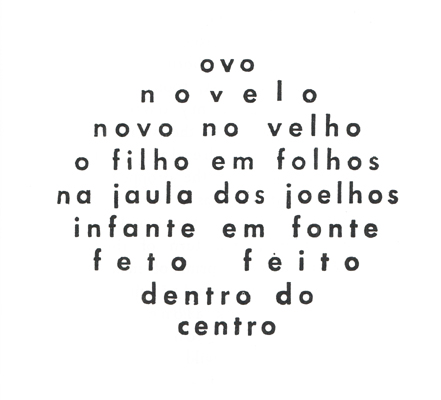 Augusto de Campos – 1950s ("egg ball of yarn")
ee cummings
bpNichol, Still Water, 1970
Sound Poetry:
Hugo Ball, Dada
Moving Text (film):
Marcel Duchamp – Anemic Cinema (1926)
Sunrise, Murnau 1927
1937 Len Lye – "Trade tattoo"
Basic programming language:
bpNichol, First Screening
Flash:
"Nio" by Jim Andrews (2001)
Processing:
Ottar Ormstad, Long Rong Song (2015)
Between Page And Screen, Amaranth Borsuk and Brad Bouse (2012)
More E-Poetry:
Rough draft due next Friday. Make a Google Doc that you can share with your pod for in-class proof reading.