Hello all!
Here is my final project. I worked really hard on it, I think this is a good blend of diagrammatic and visual narrative.
I'll link to my Instagram posts and also the full image of my project. I think it presents better on Instagram.
This project is what my week normally looks like. I think it's so lovely to be able to take a peek into someone else's life, and the little things that make it extra special.
Monday, Tuesday, Wednesday, Thursday, and Friday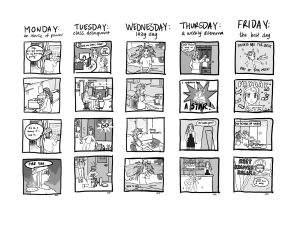 Sammy
View Post