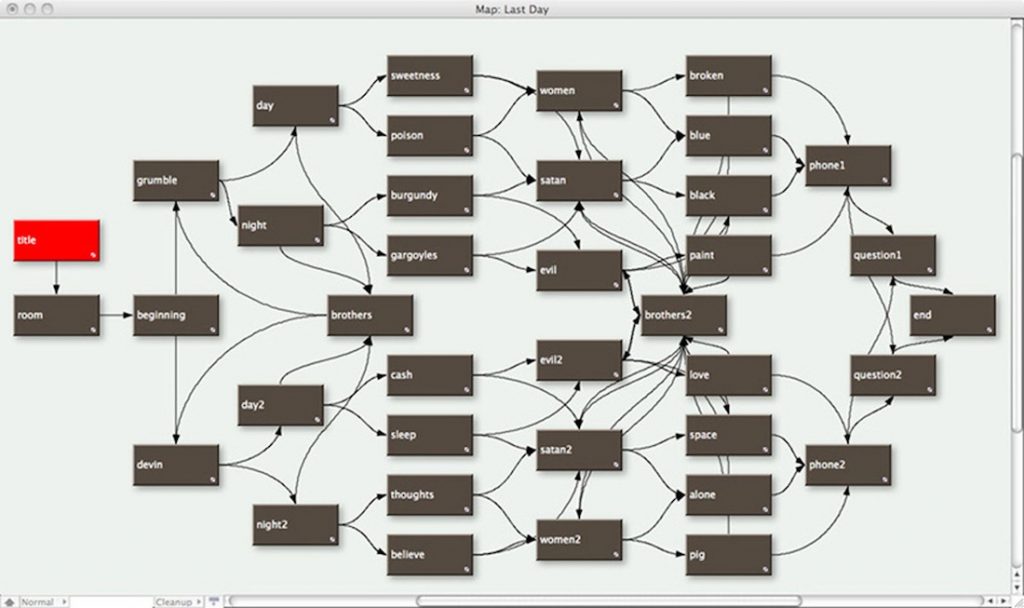 During the reading of Robert Coover's "The Babysitter" I couldn't help but feel just a little confused to the fact that So many things where happening at once I couldn't necessarily keep track of who's doing what. I felt like this should be a way not to use Hypertext Fiction because even though this opens up the story to more possibilities instead of just a singular, linear path, to me, I just could not follow so parts of the story.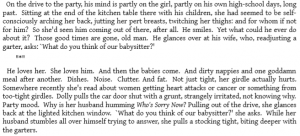 The definition of Hypertext Fiction, to me, is a great way to express a much broader and open storytelling experience for all of the readers by giving different conclusions just by the smallest decisions. Like in Scott Rettberg's book "Electronic Literature"
"The development of hypertext fiction include a shift away from linear storytelling toward a multi-threaded approach".
I still believe that this is Hypertext Fiction but it's Hypertext Fiction that is still being developed, that is still trying to go into a different way than linear storytelling and instead gives us a lot of different perspectives that contributed to the ending in one way or another.
In conclusion, "The Babysitter" really does contributed well to the Hypertext Fiction category because, even if it is a little bit confusing at first, it still has those branching paths that make you think about what could possibly happen next.
Sources:
The Babysitter by Robert Coover
Electronic Literature by Scott Rettberg