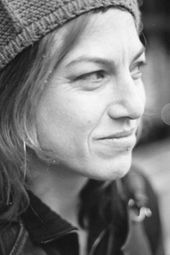 Like any approach to art, hypertext fiction has its advantages and disadvantages. As an unconventional form of writing, it provides ways to tell nonlinear stories in a much easier way than physical writing can. And for writers looking to write unconventionally regardless of their platform, hypertext fiction has provided a way to simply lay things out in a much more organized manner. Author Shelley Jackson, writer of hypertext fiction piece "Patchwork Girl", stated in a 1998 interview with Mark Amerika that "hypertext permits me to write the way I ordinarily would, in related fragments with no overarching design, but then to allow a structure to arise out of the inclinations of the material itself, instead of imposing a linear order onto it…" Jackson's typical style of writing blended perfectly with what hypertext fiction had to offer for her, allowing her to create an iconic piece of writing. However, she is nowhere near a household name.
Although hypertext fiction is a fascinating form of art that allows for millions of stories to be made from just hundreds or thousands of sources, it failed to take off in the nineties, and it will never be able to take off no matter what attempts are made in present day or will be made in the future. There's a few reasons for this, but the main reason is that hypertext fiction is a novelty. It was a fad of the nineties that showed off the newest technology, but the evolution of technology soon skyrocketed and left hypertext fiction in the dust. Furthermore, it was a fad that, although was made easier with technology, wasn't impossible in writing. Physical examples of nonlinear writing are abundant. Whether the goal of a hypertext piece was attempting to emulate the feeling of looking back at memories in a nonlinear way, similar to Joseph Heller's novel Catch-22, or create a branching path of stories and endings, like Robert Coover's short story "The Babysitter", or randomize the events to tell a completely different narrative, like Mark Saporta's Composition No. 1, it has been done in physical writing.
However, perhaps the failure of hypertext fictions comes not from the folly of machine, but rather the folly of man. As Steven Johnson bluntly points out in his article "Why No One Clicked on the Great Hypertext Story" for Wired, "it turned out that nonlinear reading spaces had a problem: they were incredibly difficult to write." Although hypertext fiction sounds great on paper as a mainstream form of art, the upkeep, dedication, and sheer amount of material required could never be reached to keep it in the limelight.