Farinsky Blog Post 5: Interactive Fiction & Narrative Games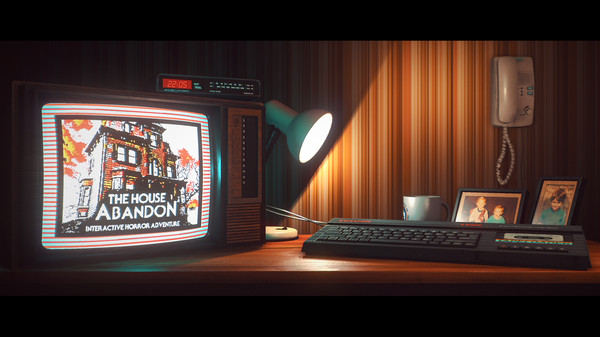 Interactive fiction like Galatea by Emily Short or Narrative Games like Deviant: The Possession of Christian Shaw by Donna Leishman offer a reader experience unique from, yet similar too video games. Readers are presented with a prompt and allowed to control mouse or keyboard inputs to advance the story.
Within Short's work readers must type phrases such as "look around" or "ask about" in a dialogue prompt to further the conversation with the sentient statue of Galatea.Typing a phrase that matches a command in the program's directory produces an output with hints about Galatea's past, thoughts about sentience, and creation.
Each click in Leishman's predominantly visual work exposes new imagery with objects to explore. Going through each pathway of images and clickable items reveals the story loosely based on the 1696 witch trials. This work also offers a soundtrack to accompany the reader which contributes to the unsettling nature of the story as it becomes apparent something is terribly wrong.
Both of these works are great, however for someone who did not grow up playing text based interactive fiction games navigating "Galatea" can be maddening. This is why Stories Untold from developer No Code is perfect to introduce Interactive Fiction to a new generation of Internet Natives.
Stories Untold is 4 short stories which seem non-linear, but come together in an extremely rewarding way. The first chapter is similarly structured to Galatea, but the text prompts in Stories Untold give strong hints to what the user should input to advance the chapter making it easier to guess what terminology will advance the game. The following chapters expand on the text based adventure to include puzzles, different graphic interfaces, and brief linear paths to walk through similar to other video games. It is a brilliant combination of modern video game design mixed with an 80's vibe and older mechanics. There are many elements that are also reminiscent of older electronic literature studied in this class making Stories Untold the next step in the evolution of Hypertext and Interactive Fiction.
This game is available on Steam for under $10.00. Also, many people on YouTube have posted a video play-through with commentary, or not, making the game just as accessible financially to other works, but also more available to players who are unfamiliar with the terminology necessary to play interactive fiction and want to see the full story play out.
WARNING: Some scenes in this game may cause epilepsy due to brief patterns of flashing light on the emulated monitor interface. 
Click Here to be directed to the list of videos available on YouTube or Click Here for a recommended version from Jacksepticeye which has excellent commentary.