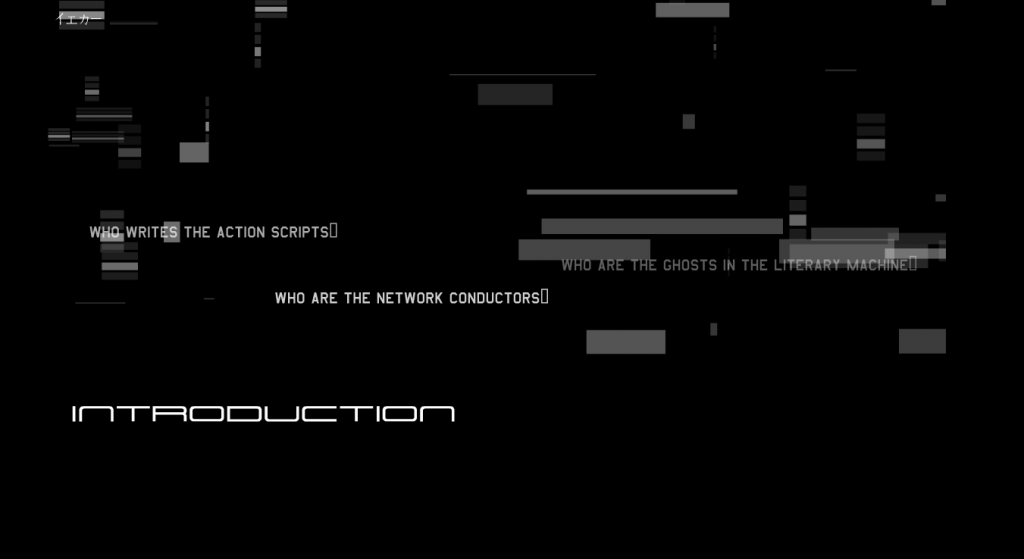 "Film Text" by Mark Amerika immediately grabbed my attention as it popped on the screen. Between the sound and the words floating by, not to mention what the words were actually saying–"We are the ghosts in the literary machine"–as well as the visual elements he incorporates, it is a more immersive work i'd argue. Though some characteristics do happen to pull the reader from the experience of the piece. It isn't entirely clear what to do to continue on so rather than reading a work and moving from one section to the next with smooth transitions, whether linear or not, with this work the reader has to stop and think about what they need to do next or what they may not have yet tried until the notice appears in the corner stating "Authorized for next level."
The work itself does appear to be rather ominous in nature as well. I certainly would not describe it as a happy work as he questions what is real, makes mention of his body being a host of biological events, as well as media terrorists and that of the collective consciousness and his succumbing to that ideal, 'his' being the speaker of the piece rather than that of the author himself.
He uses the phrase,
I have no choice but to give in. Rip me, mix me, burn me. Burn me into plastic and fuck me in your TV computer mind.
which can easily be related to when someone takes a blank disc and burns their music or their own mix track onto it. But in this context, with terms like "burn" and "vaporize" as he uses a short while later, makes the whole process sound so violent in comparison. As though we're facing a digital-age apocalypse.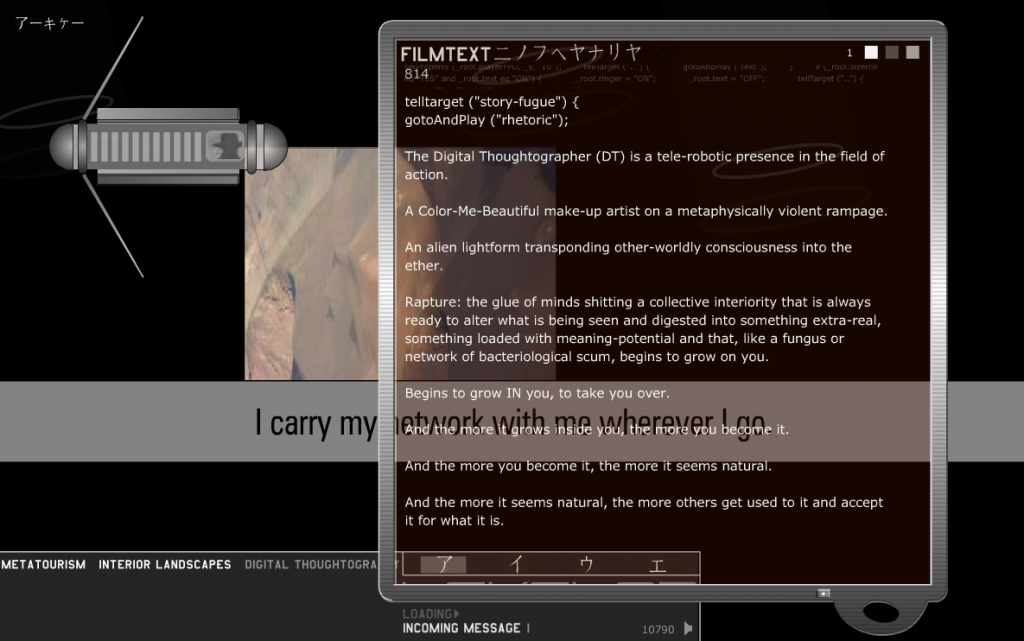 Another work that was keen to grab attention was that of David Clark's "88 Constellations." Whether or not there are characters per se would be a matter of opinion. There is a narrator, in a sense. A voice proclaiming "Join the dots!" to create the constellations. I particular enjoyed the animation style right at the start to be frank, and then how it continues through with each constellation you pick as the narrator goes on a little story both related and unrelated to what was selected. It has a bit of an older and yet still elegant appeal to its design that appears almost timeless.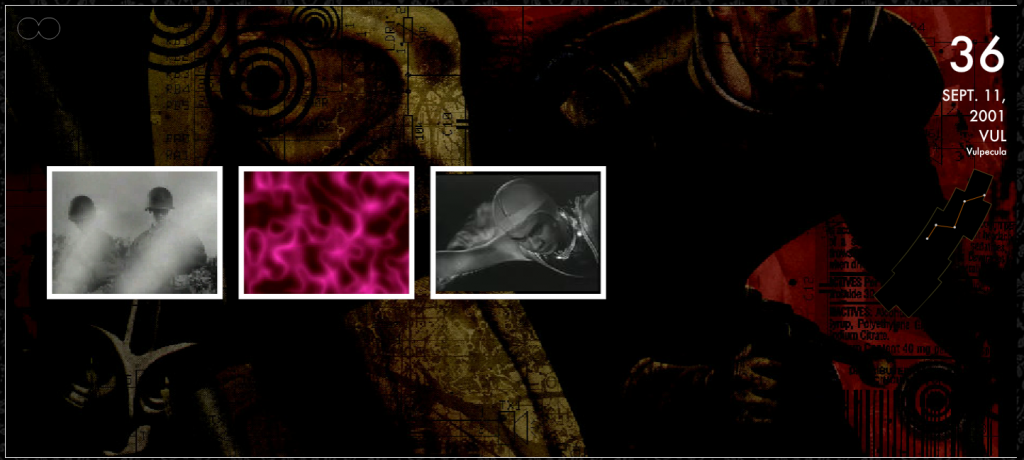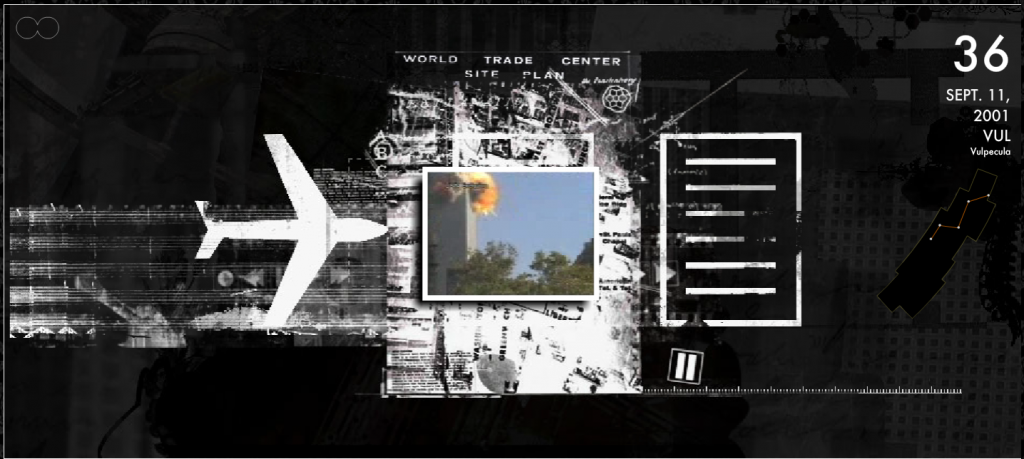 The content itself is certainly informative jumping across history to name events and people, such as 9/11 and the Twin Towers, or Chaplin and his aggravation with Hitler 'stealing' his signature mustache. When it comes to immersiveness, this work is certainly easier to navigate and has a relatively clear purpose in comparison to Mark Amerika's "Film Text." But also similarly to "Film Text," the content itself is rather dark.
Sources:
Mark Amerika's "Film Text"
David Clark's "88 Constellations"