I thoroughly enjoyed this piece. I found the use of text sound and visuals incredibly interesting. The scenes I found the most interesting, were the stabbing scenes. There were two scenes like this in chapters 1-4. One scene contains what I believe to be the main character's love interest, and the other what I believe to be his brother. I found it incredibly interesting how these scenes were used almost as a climax, and a breaking point that led into the next chapter. I'm not sure what the symbolism and meaning behind these scenes are, but I think that the violence and rushing of images, is a wonderfully striking end to these chapters.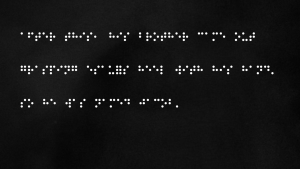 I also found the use of braille interesting in this piece. I think that eyesight will become a very important theme in this piece. I also think the use of braille really pairs well with the mechanic that drives the piece. Sliding your fingers on the screen to "open your eyes" or "close your eyes", drives the story.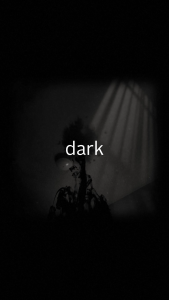 I also found the use of dark imagery interesting in this piece. The dark tones really project the darker themes in the piece, and portray the mystery behind the piece.
I can't wait to continue to delve into the piece, and really unlock the mystery of it.