The second half of Pry continues the themes of the first half with James struggling with poor eyesight, PTSD, and his internal struggle with the mysterious character Jessie. As the second half goes on, however, Jessie becomes less of a mystery and more of a tragedy. By navigating through the three stages, the struggle that James faces both with Luke and Jessie is explained, with James' eyes open by talking to Luke, his eyes closed by thinking of Jessie, and in his subconscious with the guilt he feels about Jessie's death.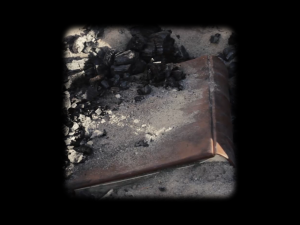 Chapter 6 marks the point in Pry where everything begins to come together. The expanding wall of text allows the reader to pry through the sentences to reveal that Luke and Jessie developed a relationship, which James reported after his love for Jessie grew into jealousy. Jessie found out and lashed out at James. Still upset, Jessie sat out of the poker game happening later. As a result, Jessie was outside during the game, when their base was attacked. Jessie died in the attack, and James blames himself for her death.
The second half of the story also goes into further detail about James' deteriorating eyesight, which was likely caused by the attack. He's afraid to tell Luke that his eyesight is poor, causing even more internal conflict.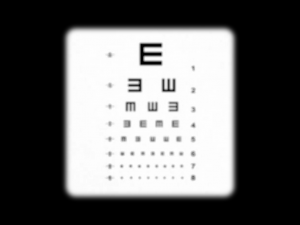 Above all, the second half continues to be about PTSD, with James becoming even more distraught internally, his subconscious turning into an obscure collection of words. James' depiction of PTSD becomes much more personal, however, with the addition of the guilt he feels towards Jessie and betraying his brother, which was hinted at in Chapter 3 with James reading about Jacob and Esau.
Pry is a commentary on a multitude of things: war, PTSD, love and jealousy, coming to terms with blindness, and more. It feels overwhelming, which is the point. James is overwhelmed by everything that is crashing down around his life.