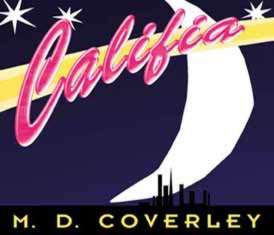 While we may have been quiet lately, rest assured much has been done on Pathfinders.  
First, Stuart and I are planning the next round of traversals and have received permission from Michael Joyce and MD Coverley to include their work in the project.  The inclusion of afternoon: a story and Califia, respectively, are important additions to our research.  Joyce's hypertext novel is one of the most cited in literary scholarship and Coverley's is one that uniquely uses Toolbook and a PC for its production.

Adding two traversals to Pathfinders means we have been busy writing grants to support our work.  To date, we have written five grants in support of the project, with the target of having enough material in the open source multimedia book to pursue a larger foundation grant.  We are getting pretty close . . .
Other good news:  Pathfinders is referenced by noted e-lit scholar Leonardo Flores in an interview for the journal, E-Literatura by Karla Guadalupe Gonzales Nino and Monica Nepote.  The interview focuses on "the creation of the first [e-lit works] in the eighties to boom years new works were developed from  programming, special software and the proliferation of random write on social networks."  The journal is sponsored by the Centro de Cultura Digital, in Mexico City, Mexico.