About the Artists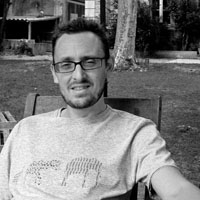 Andy Campbell is a digital artist and writer. His website www.dreamingmethods.com has been online for over 14 years and contains over 30 works of electronic literature. He is Director of Digital Media for the UK arts/media charity One to One Development Trust (www.onetoonedevelopment.org).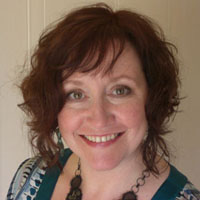 Christine Wilks is an award-winning creator of electronic literature and digital art. Her work is published in online journals, exhibitions and anthologies, including the 'Electronic Literature Collection, Volume 2' and the 'ELMCIP Anthology of European Electronic Literature', and at her site, www.crissxross.net. In 2013 she embarked on a PhD in Digital Writing at Bath Spa University.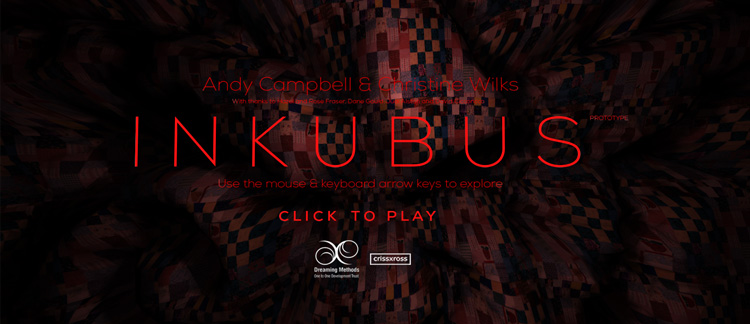 About the Literary Work
Inkubus is a first-person playable coming-of-age story, in 2D and 3D, that centres on a teenage girl, immersed in contemporary digital culture. With creeping awareness, she/the player struggles with the insidious gender stereotyping, where womanhood is rendered as malleable and polymorphic as a digital doll, that literally threatens to drain her of life. In 2D mode, the story-game progresses via skewed quizzes and leading questions, designed to manipulate and distort the girl's/player's behaviour. In 3D mode, the player experiences a hunt through a visceral cave-tunnel system to confront the creature that embodies the damaging artificial feminine ideal. Inkubus is the first collaborative digital narrative by Andy Campbell and Christine Wilks.