Dene Grigar serves as Co-Principal Investigator and is primarily responsible for preparation and production on-site in Vancouver and off-site at authors' locations if necessary.  Director and Associate Professor of the Creative Media & Digital Technology Program at Washington State University Vancouver, she works in the area of electronic literature, emergent technology and cognition, and ephemera.  She is the author of  "Fallow Field:  A Story in Two Parts" and "The Jungfrau Tapes: A Conversation with Diana Slattery about The Glide Project," both of which have appeared in the Iowa Review Web, and co-author of When Ghosts Will Die (with Canadian multimedia artist Steve Gibson), a piece that experiments with motion tracking technology to produce multimedia networked narrative performances. Other projects like The 24-Hour Micro-Elit Project experiment with micro-fiction and participatory literary art forms. She serves as Associate Editor for Leonardo Reviews and is President of the Electronic Literature Organization.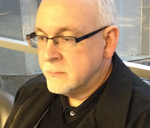 Stuart Moulthrop serves as Co-Principal Investigator and is primarily responsible for test performances of his work, Victory Garden; for design and preparation of the presentation documents in Scalar; and for integration with the Electronic Literature Directory.  Moulthrop is an award-winning designer of electronic fiction and art projects, a veteran teacher of computer game design, and author of multiply-anthologized writings on digital art and culture.  From 1995-99 he served as Co-Editor of Postmodern Culture, was a charter member of the Electronic Literature Organization in 1999, and currently serves on its Board of Directors.  He is Professor of English at the University of Wisconsin-Milwaukee.
Anne Balsamo is Dean of the School of Media Studies at the New School for Public Engagement in New York.  Dr. Balsamo has created several interactive applications designed to circulate humanities scholarship to broader audiences, primarily in the form of interactive wall history books.  Her book, Designing Culture: The Technological Imagination at Work (2011) is a transmedia project that establishes the importance of humanities participation in cross-disciplinary technocultural innovation.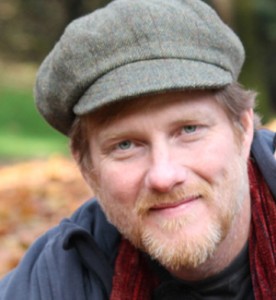 Will Luers is a media artist and researcher based in Portland, Oregon.  He is a Visiting Professor in Creative Media & Digital Culture at Washington State University Vancouver and a participant in several ongoing projects at that site.  He holds an M.F.A. from the Film Division of Columbia University and is a graduate of the Vectors-NEH Summer Institute at the University of Southern California (2010), where he obtained expert knowledge of the Scalar tool system.
Tara McPherson is co-editor of the anthology Hop on Pop: The Politics and Pleasures of Popular Culture. Her writing has appeared in numerous journals and anthologies, including Camera Obscura, The Velvet Light Trap, Discourse, Race in Cyberspace, 24, The New Media Handbook, The Visual Culture Reader 2.0, Virtual Publics and Basketball Jones.  She is currently co-editing two anthologies on new technology (including one for the MacArthur Foundation's initiative in Digital Media and Learning) and working on a book manuscript on new media. McPherson is a core member of HASTAC (Humanities, Arts, Science, and Technology Advanced Collaboratory), is the founding editor of Vectors, and director of the Scalar project.  Dr. McPherson is Associate Professor in the School of Cinematic Arts at the University of Southern California.
Joseph Tabbi is the author of Cognitive Fictions (2002) and Postmodern Sublime: Technology and American Writing from Mailer to Cyberpunk (1996). He edits the electronic book review and has edited and introduced William Gaddis's last fiction and collected non-fiction (Viking/Penguin). His essay on Mark Amerika appeared at the Walker Art Center's phon:e:me site, a 2000 Webby Award nominee.  Dr. Tabbi served as President of the Electronic Literature Organization from 2007-2010.  He is Professor and Associate Head of the Department of English at the University of Illinois-Chicago.
Ted Striphas  is the author of The Late Age of Print: Everyday Book Culture from Consumerism to Control (2009).  He is a specialist in the history and cultural formation of print and print literacy, with extensive journal publications on intellectual property, ideologies of reading, and the transition of writing to new media.  Dr. Striphas has also done recent work on performance as an aspect of scholarly publishing.