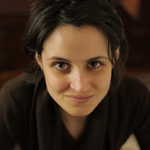 About the Artists
Samantha Gorman is a writer and media artist who composes for the intersection of text, cinema and digital culture. Samantha holds an MFA/B.A. from Brown University in Literary Arts – Digital Language Arts and a B.A. in Digital Performance Practices. Samantha currently lives in L.A. where she is a Ph.D. candidate in the interdivisional Media Arts + Practice (iMAP) program at USC's School of Cinematic Arts.
Visit her website, for more information: samanthagorman.net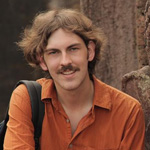 Danny Cannizzaro is an interdisciplinary artist who studied illustration at the Rhode Island School of Design and holds a B.A. from Brown University in Visual Art. In 2014, Danny will graduate with an M.F.A. in Visual Art from the University of California-San Diego.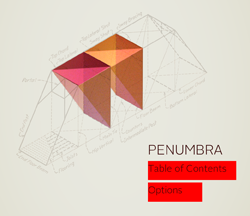 About the Literary Work
Pry is hybrid novella that re-imagines the form of the eBook. Composed for the affordances of tablet media, Pry invokes haptic gesture, expanded cinema, interaction design and literary arts in service of its story world. Within this convergence, form and function are deeply intertwined. The crafted symbiosis of touch-screen materiality and prose reveals reading as a cohesion of haptic and cognitive processes. In Pry the reader literally touches the thoughts of the main protagonist: whose inner world is the book itself – a hybrid monster of cinema, sensation and text. Here, to "read" is to "pry" into a world of unreliable narration and shifted memory. A world that can only exist beyond the simple mimicry of print conventions on screen. A world where the interactions required to traverse it are non-trivial, compelling and content rich.
A theatrical trailer can be found at prynovella.com.