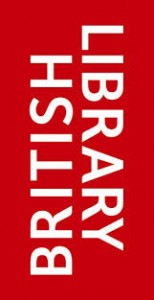 On April 4, the British Library is hosting "Archival Uncertainties: International Conference on Literary Archives."  The Plenary Speaker is Trudy Huskamp Peterson. The event has this focus:
While information technology is changing rapidly and bringing new possibilities for the democratisation of knowledge, debates remain about intellectual property, ownership and access rights to individual archives.  Uneven investment in knowledge institutions contributes to a complicated understanding of how archival values can be realised – as commercial, cultural, national, global – and of how the ethics of preservation and rescue can be addressed in the face of climatic and ideological threats. Includes lunch and a drinks reception.
John Barber (WSUV), Kate Pullinger (Bath Spa) and I are presenting in a panel entitled, "Challenges to Archiving and Documenting Born Digital Literature: What Scholars, Archivists, and Librarians Need to Know."
Early born digital literature was published on floppy disks, CDs, and DVDs, but the advent of the web made sharing it online with a global audience popular from 1995 onward. The introduction of smart mobile devices in the mid-2000s drove artists to innovate their art for the app environment. To remain accessible to a reading audience, many works have been updated to newer platforms and software iterations––sometimes many times––resulting in numerous versions of a work. In cases of literary art produced as apps, it is not possible to study versions of a work saved on a single device because upgrading to a new version of a work overwrites the previous version completely. Contributing to the challenge of archiving born digital literature is that many of these works are published as a combination of digital files, accompanying documentation websites, and ephemera. Some, like John McDaid's Uncle Buddy's Phantom Funhouse (1993) include audio cassettes that are part of the narrative. Others like Judy Malloy's Uncle Roger Version 3 (1987-8) were packaged in containers that themselves are works of visual art. Kate Pullinger, Stefan Schemat and Chris Joseph's The Breathing Wall (2004), a digital narrative produced with Flash, unfolded through the reader's breathing registered by special software and hardware that today requires older versions of Windows to experience. Sound-based literary works offers a double challenge in that both the art form and the artifact are ephemeral and confound long-term access. In a word, born digital literature differs widely from traditional digital texts and yet, to date, there are no specific methods used for handling this form of literary art. This panel, generating from archival research by artists and scholars from the Electronic Literature Organization, provides a starting point for discussion.
Presentation #1: Dene Grigar, Washington State University Vancouver, "The Electronic Literature Lab and the Pathfinders Project"
This presentation recounts efforts to document works of early digital literature, circa 1986-1997 undertaken in the Electronic Literature Lab (ELL) and for the Pathfinders project, focusing primarily on the collection found at ELL and the method developed for documenting born digital literature. She argues that while migration and its close cousin, emulation, which aims to deliver a completely seamless re-creation of an original system's function on a newer platform, have value even to researchers interested in other means of preservation, experience with Pathfinders fed an emerging sense of a larger project. This thinking was further advanced by discussions with colleagues working on other methods of preservation, archiving, and dissemination of digital texts, notably Matthew Kirschenbaum and Lori Emerson. These contacts inspired her to think about combined and coordinated approaches across multiple sites, underscoring the value of expanded collaboration and application to other forms of digital media and leading her to frame four essential questions regarding digital preservation that she will raise in her talk:
For what kinds of digital objects is one approach more desirable than another?
How can differing approaches be combined or coordinated to best serve the interests of future scholars?
What can researchers working on one sort of digital production (electronic literature, for instance) learn from those concerned with different but related areas (e.g., video games, digital writing more broadly conceived, or social-network discourse)?
How, in other words, can researchers approaching the posterity of digital texts from diverse directions benefit from exchange of perspectives and results?
Presentation #2: John Barber, Washington State University Vancouver, "Sound: A Literary Memory Media Art Experience"
This presentation considers sound-based literary archives: recordings of spoken voice and/or sound-based art, narrative, storytelling. Sound is ephemeral, disappearing soon after its production. Sound recordings, meant as archival sources are also, over time, ephemeral. Traditionally, archival practices have focused on preserving the original, but rapidly changing information technology makes it impractical/impossible to hear the original. Questions include:
Is the literary experience lost?
What does this mean to our knowledge of history, culture, human experience?
Can a balance between archival values, preservation, rescue, and democratic utilization be realized?
Once available, how can literary sound artifacts promote a multidisciplinary dialogue between artistic practices and technological affordances?
Might such artifacts contribute to the creation of spaces for collective critical thought, as well as engagement with past literary events through the act of listening?
To archive, curate, and exhibit sound, we can consider new forms of museology, including repurposing existing mediums for memory transmission.
This presentation speaks to the author's practice-based research as grounded in interactive installation / performance works regarding sound as a means for communication and consumption.
Presentation #3: Kate Pullinger, Bath SPA University, "Letters and Penguins: A Writer's View of the Archive"
As well as working as a novelist, Kate Pullinger has been collaborating on works of multimedia and multimodal fiction since 2001. Within her own practice her primary goal as an author is the next creative challenge and the next new work while issues around preservation and obsolescence are of secondary importance. In this presentation Pullinger will discuss two large participatory media projects on which she worked: 'A Million Penguins' (2007) and 'Letter to an Unknown Soldier' (2014); the former (1500 participants), commissioned by Penguin UK, now only exists as a few pages accessible via the Internet Archive's Wayback Machine; the latter was a publicly funded digital war memorial marking the centenary of the outbreak of WW1 with 22,000 participants and had archival concerns embedded in it from the project's inception. Pullinger will also discuss her on-going project 'Inanimate Alice' which began life with using the now outmoded software Flash in 2005; episode six, creating using Unity, will be released in 2016: this project, with its unusually long creative life, both exemplifies and undercuts the problems around preservation of digital works. Pullinger will consider a range of questions:
Should literary artists consider the archive more carefully when making work?
Can obsolescence itself become a creative force?