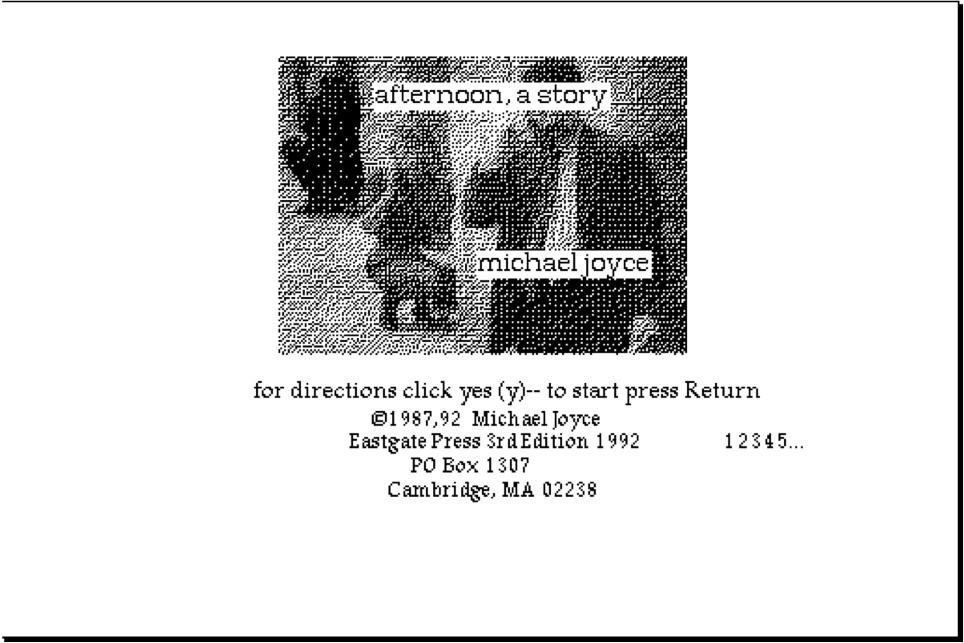 We love serendipity.  When everything lines up and makes some miraculous event possible, it's easy to blame the stars for the good fortune.
Our good fortune is that Michael Joyce's wrote us yesterday asking if Stuart and I had made a video of traversals for afternoon: a story and, if so, could he use it at the upcoming exhibit in Barcelona, curated by Giovanna Di Rosario? The request came at the same time that DH/E-Lit scholar Dr. James O'Sullivan, my co-editor for the book, Electronic Literature: Contexts, Forms, and Practices (University of West Virginia Press, 2016) was visiting me and giving a talk about his research to students and faculty in the CMDC Program. Along with that development, I also happen to have a darn good student videographer, Shane Staub, working with me on another project (Game Changers). And finally, we were just celebrating the re-opening of the Electronic Literature Lab this week after three months of planning and moving equipment.
So, today we are hosting a serendipitous reader traversal featuring James of Joyce's hypertext novel, an event that will be memorialized on video by Shane. Greg Philbrook, my  tech guru will be on hand to handle any equipment needs, and I will be present taking copious notes and tweeting the experience for everyone else.
Maybe we should not blame the stars, but rather thank them because Stuart and I have now planned for formal traversals with M.D. Coverley and her work Califia in March and Joyce of his work in late spring.
When? 11:30 a.m.-12:30 a.m. PST, Friday, January 15, 2016
Where? Electronic Literature Lab, VMMC 211A, WSUV
Who? Dene Grigar & Stuart Moulthrop, PIs; James O'Sullivan, Reader; Shane Staub, Videographer; Greg Philbrook, Tech Support